back to portfolio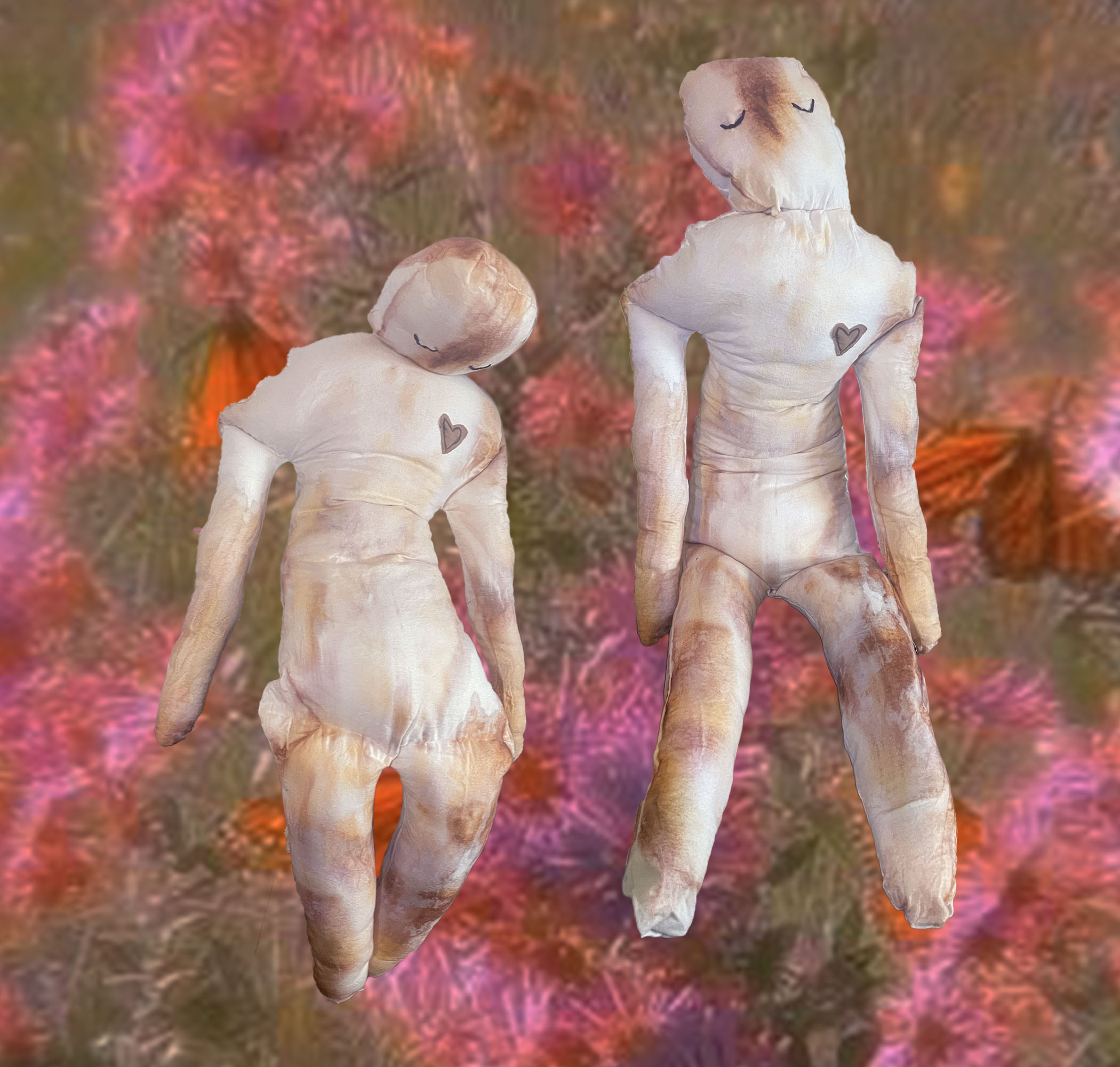 Body Pillow

fabric, dye and embroidery, 2020-cont.

Orchid Dream

embroidery, beads, fabric and paint, 2021
Forest Critter
embroidery on fabric, 2021

Subjective Landscape
embroidery on fabric, 2021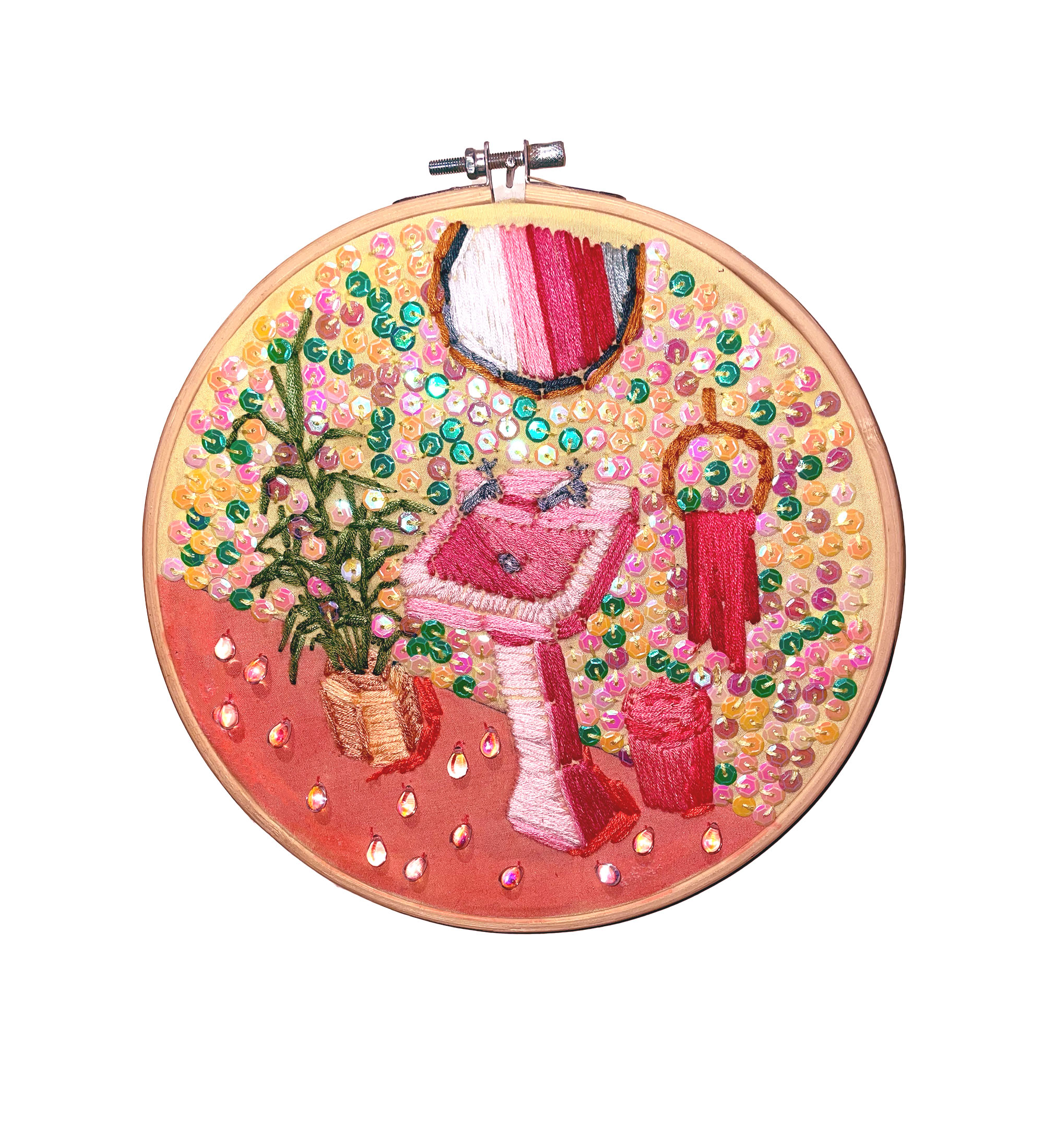 Pink Lady
embroidery on fabric, 2021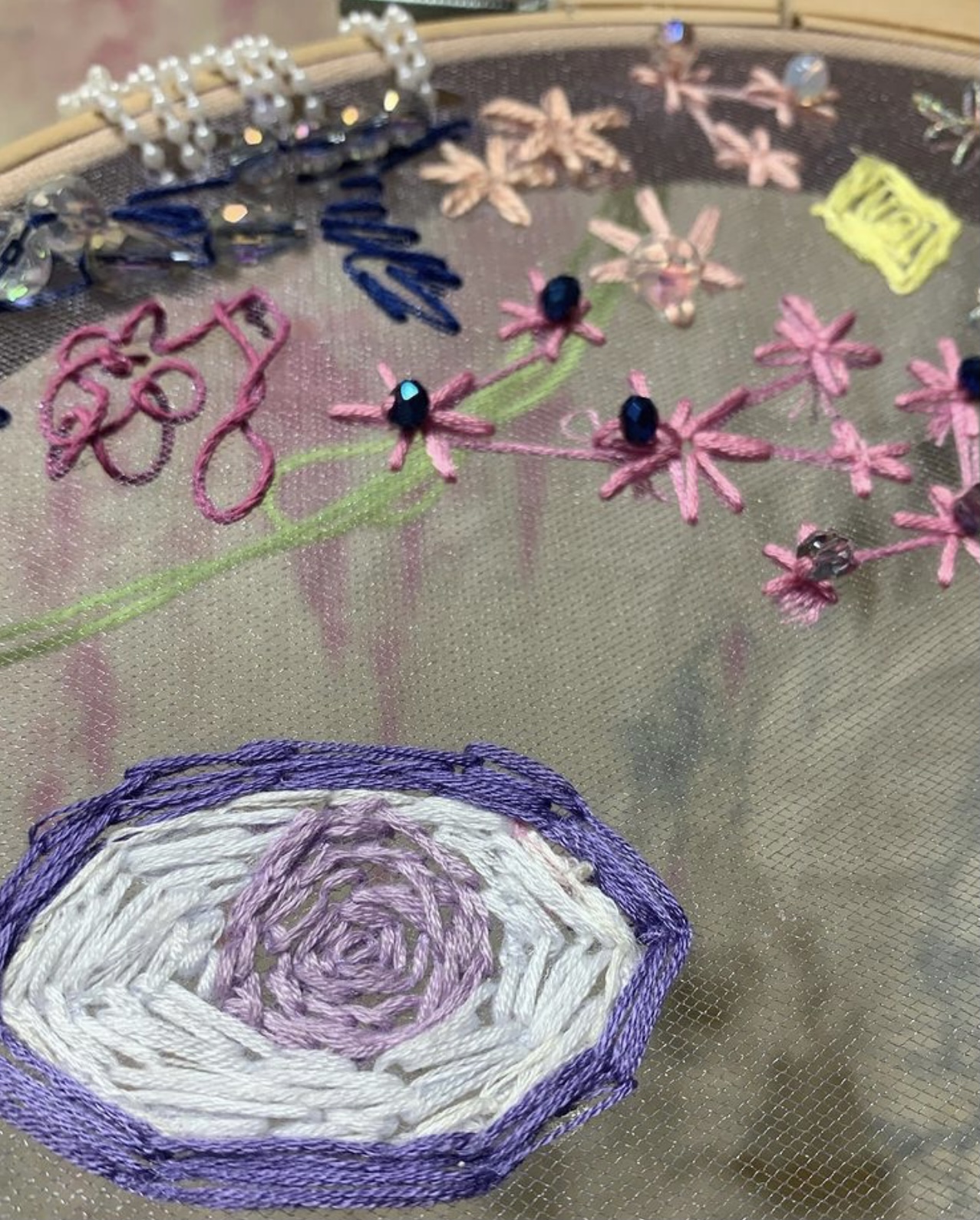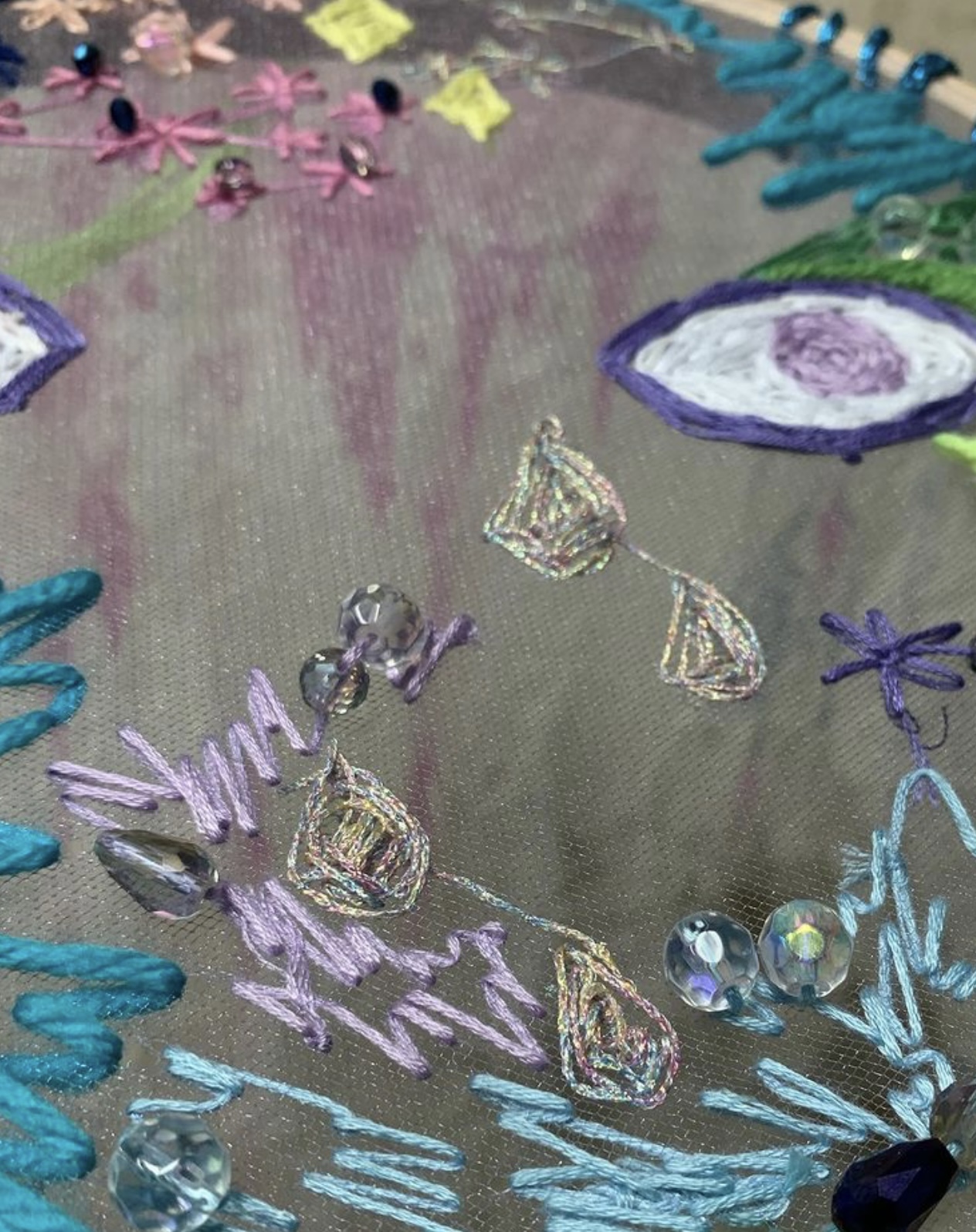 Sprite

embroidery on fabric, 2020

This is a self-portrait, and the 'neurons' within my own head that I title 'Sprites.' The sprites represent the issues I have experienced throughout the past few years dealing with unmanaged bipolar disorder. Bringing myself to a fantasy and colorful world through my artistic practice is something that distracts me from the whirring thoughts in my head and helps me cope.
I picture them as friends I bring along with me that help distract me by reinstigiating positive messages and thoughts, as well as helping me do daily tasks and function.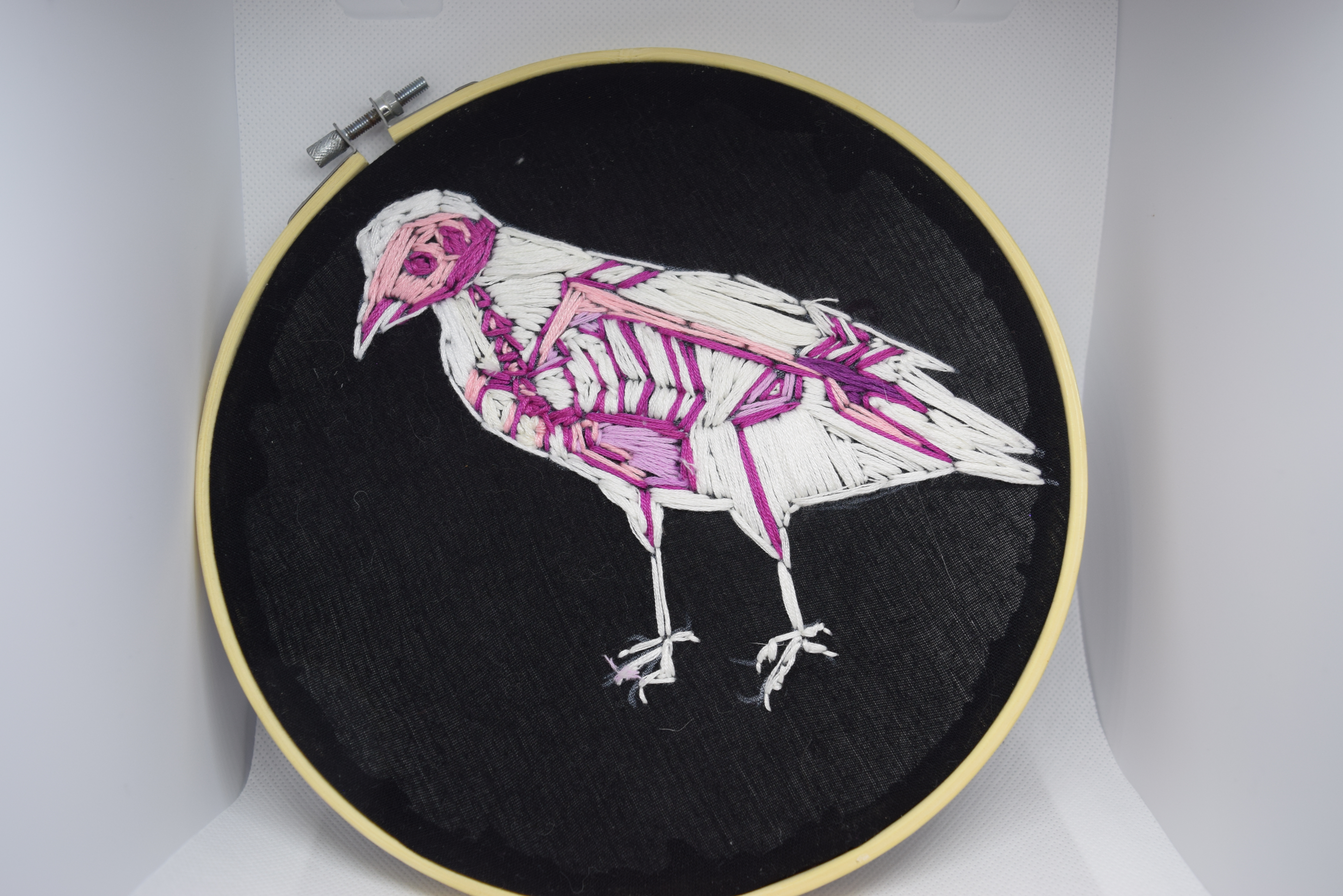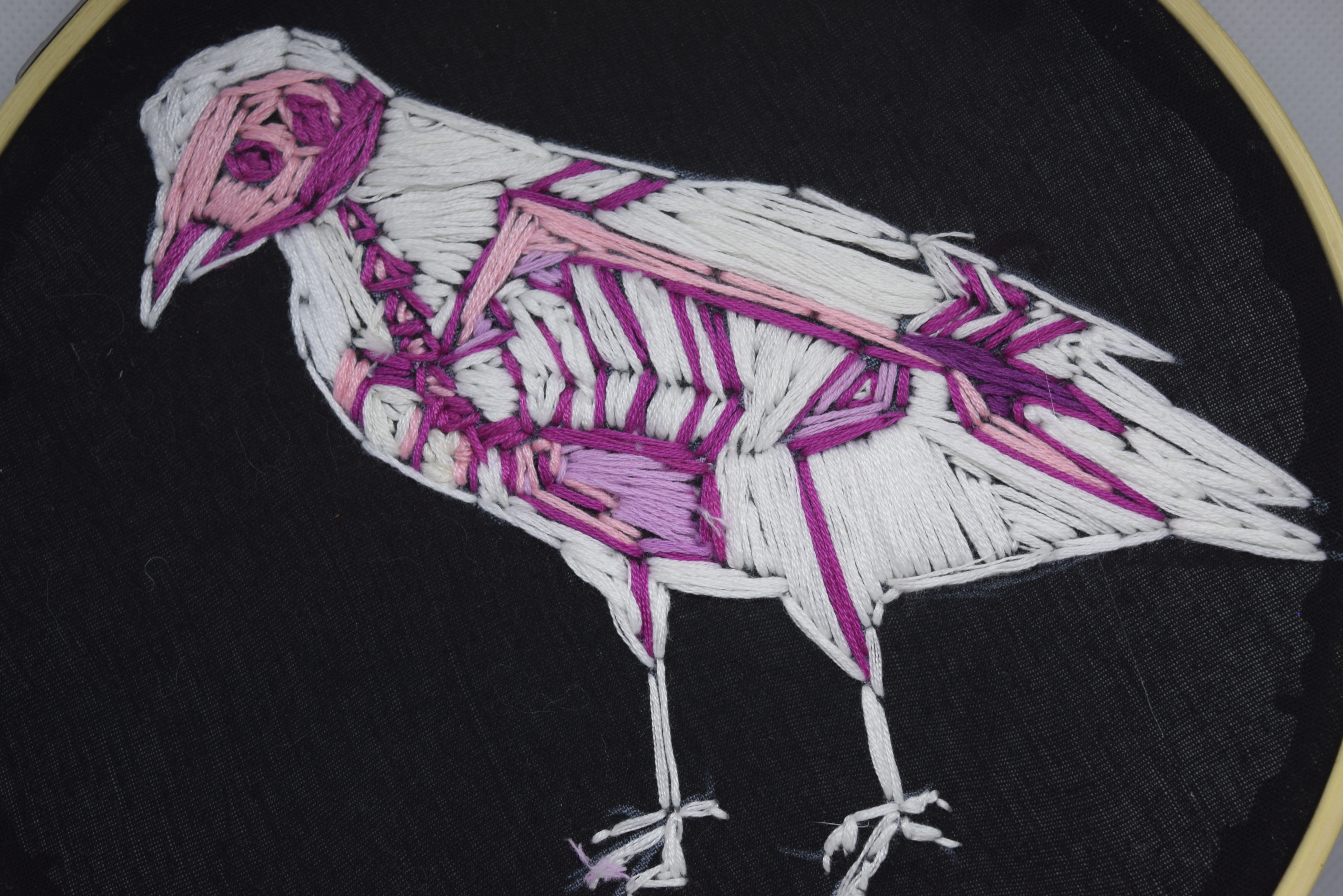 Crow
embroidery on fabric, 2020

Inspired by how animals decaying bodies create new forms of life, and how a portoion of their soul will live on forever within the flourecence of their bones.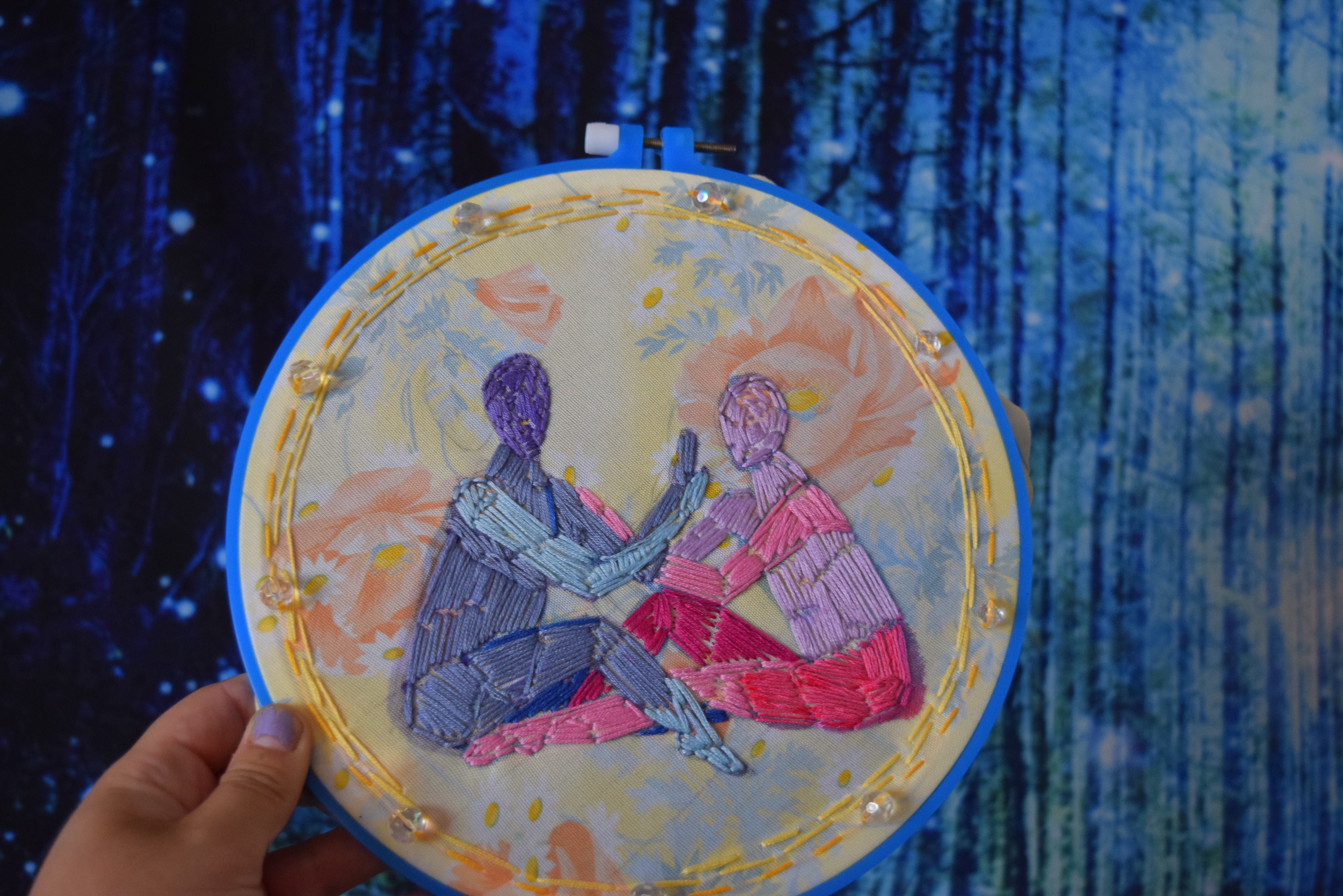 Embrace
embroidery and beading on fabric, 6x6in, 2020

The connection between two bodies in an embrace of affection, energies passing back and forth between body parts.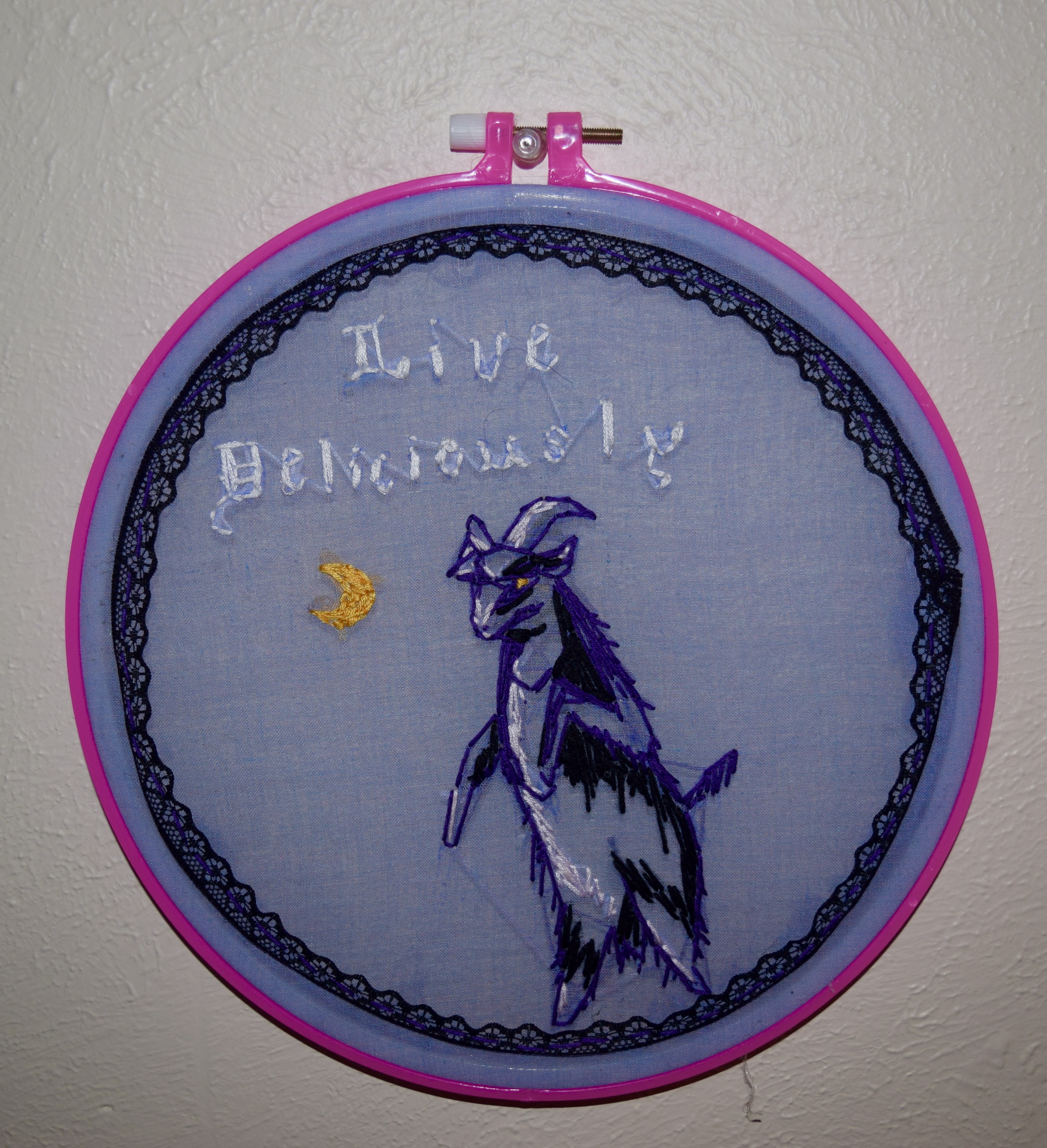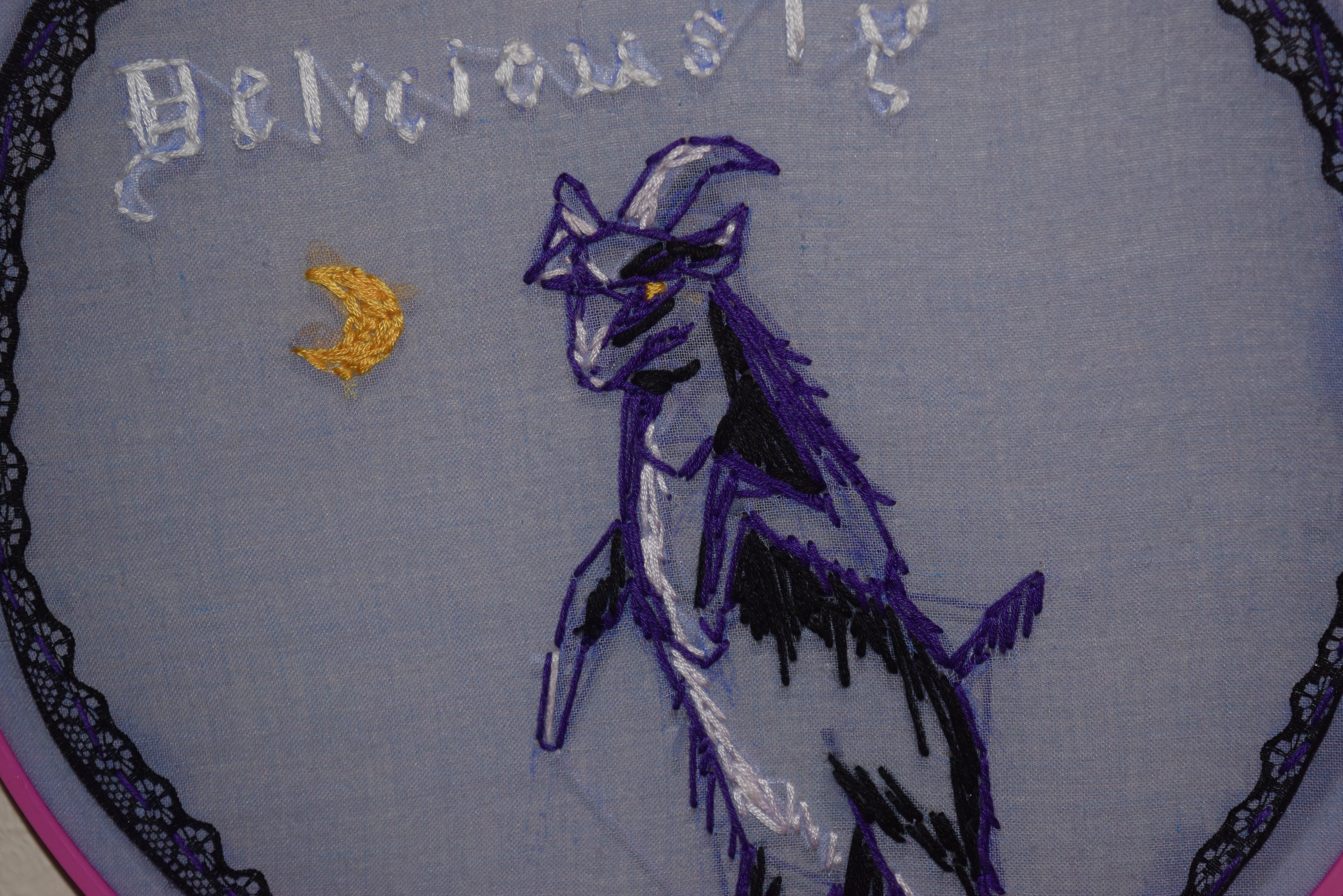 The VVitch
embroidery on fabric, 10x10in, 2020

Inspired by the 2018 movie, The VVitch.The VVitch is a film about craft and the power of woman in sourcery. "Black Phillip" is the goat character that symbolizes the mortal form of Satan.
back to portfolio
WEBSITE BY HAYLEY BARKER 2021, all images (including buttons) copyright of Hayley Barker. template by CARGO COLLECTIVE, INC. LOS ANGELES, CALIF. 90039—3414