back to portfolio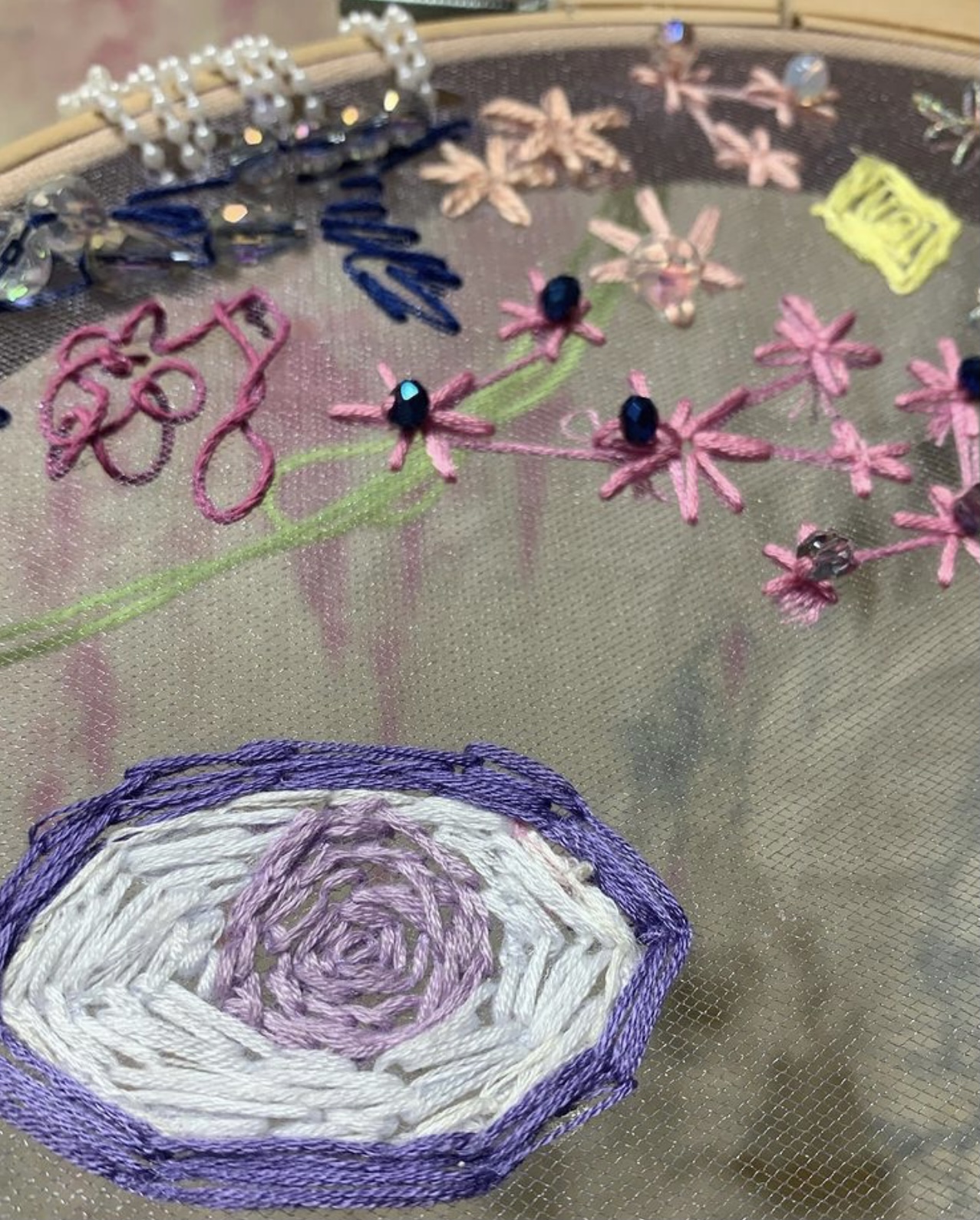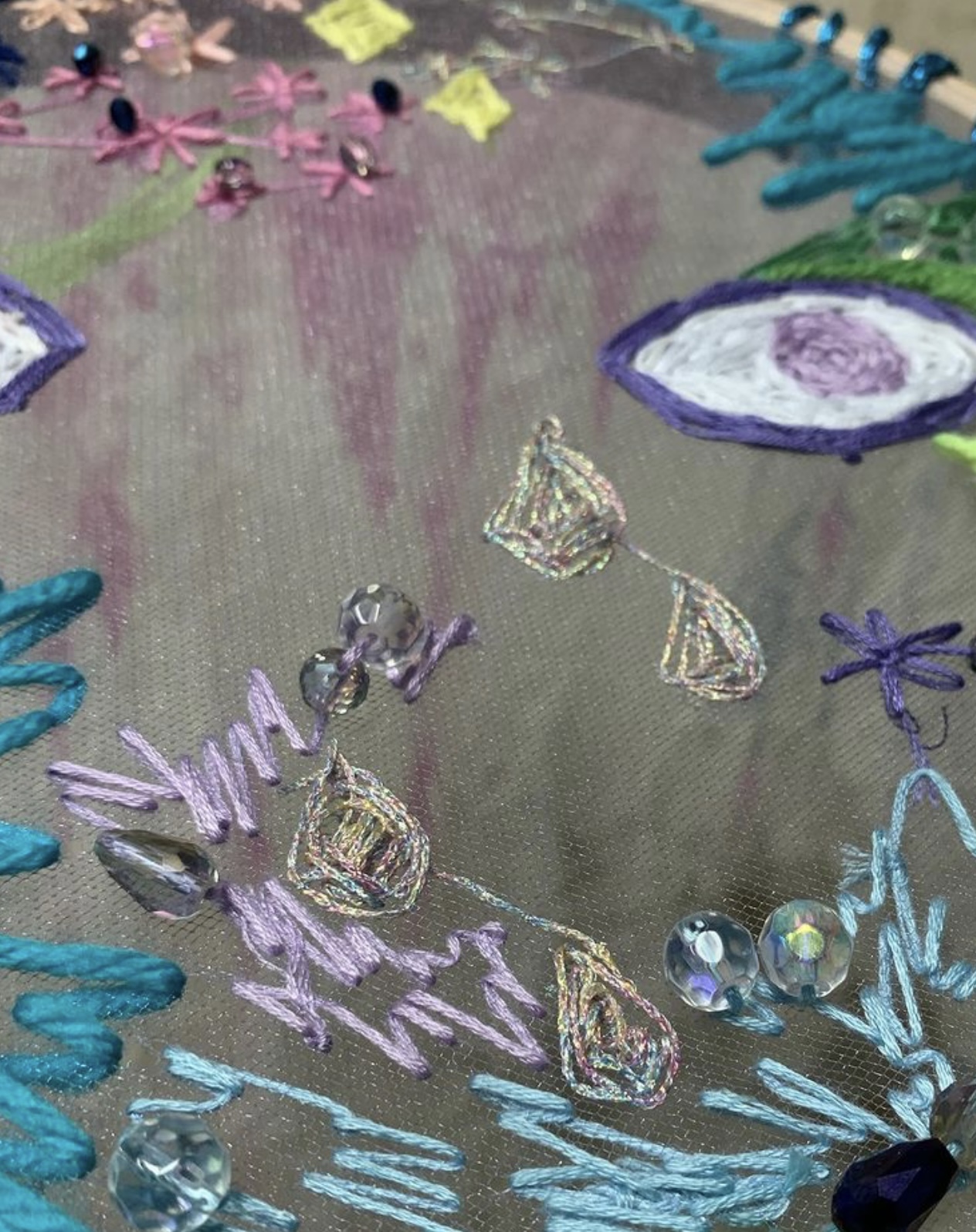 Sprite

embroidery on fabric, 2020

This is a self-portrait, and the 'neurons' within my own head that I title 'Sprites.' The sprites represent the mental health issues I have experienced throughout the lockdown period of 2020, but bringing myself to a fantasy and colorful world through my artistic practice is something that brings me back to life and helps me cope. Think of the sprites as little fairies that help you do things around the house such as dust or sweep, that is what they do for me metaphorically.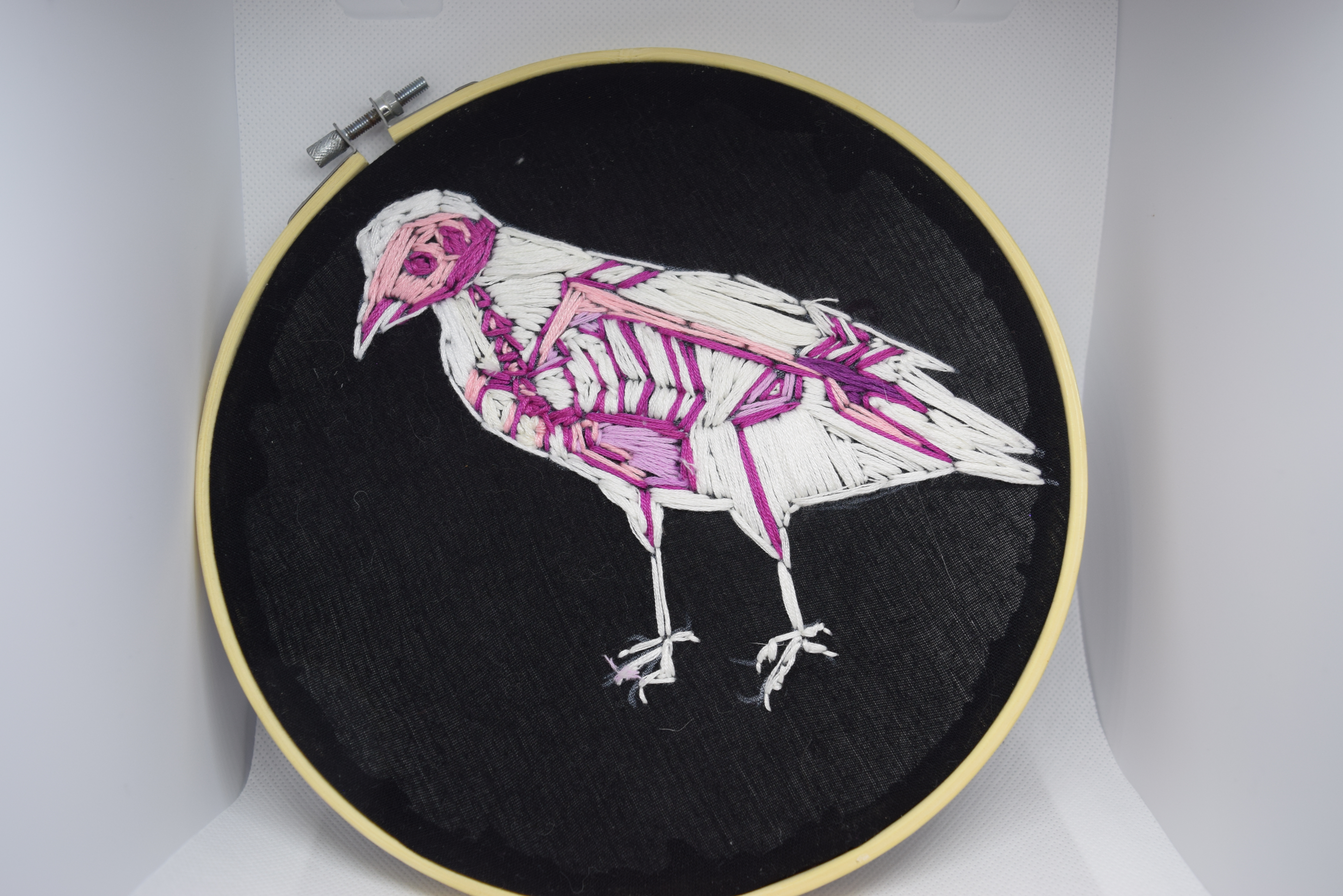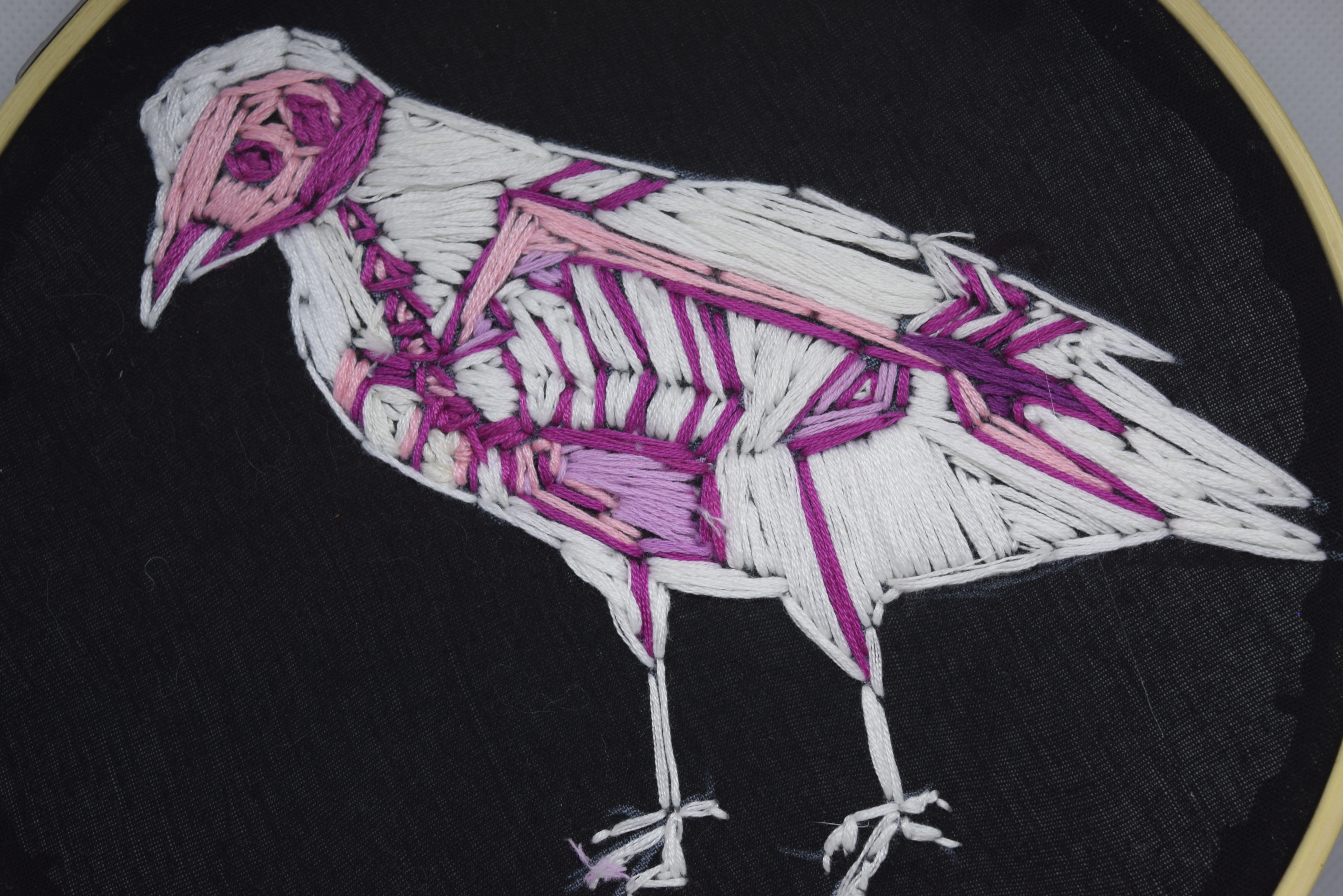 Crow
embroidery on fabric, 2020

Inspired by how animals decaying bodies create new forms of life, and how a portoion of their soul will live on forever within the flourecence of their bones.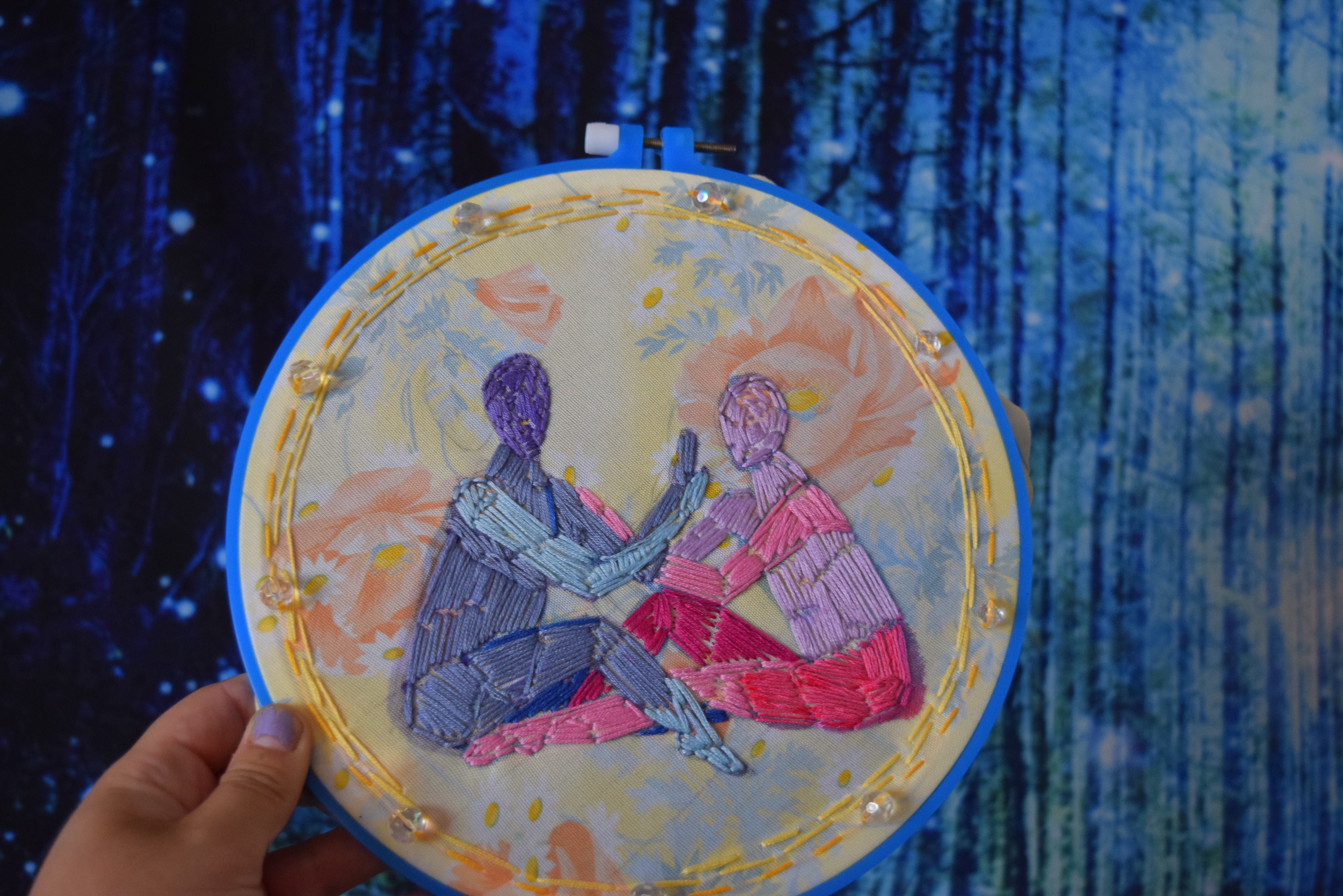 Embrace
embroidery and beading on fabric, 6x6in, 2020

The connection between two bodies in an embrace of affection, energies passing back and forth between body parts.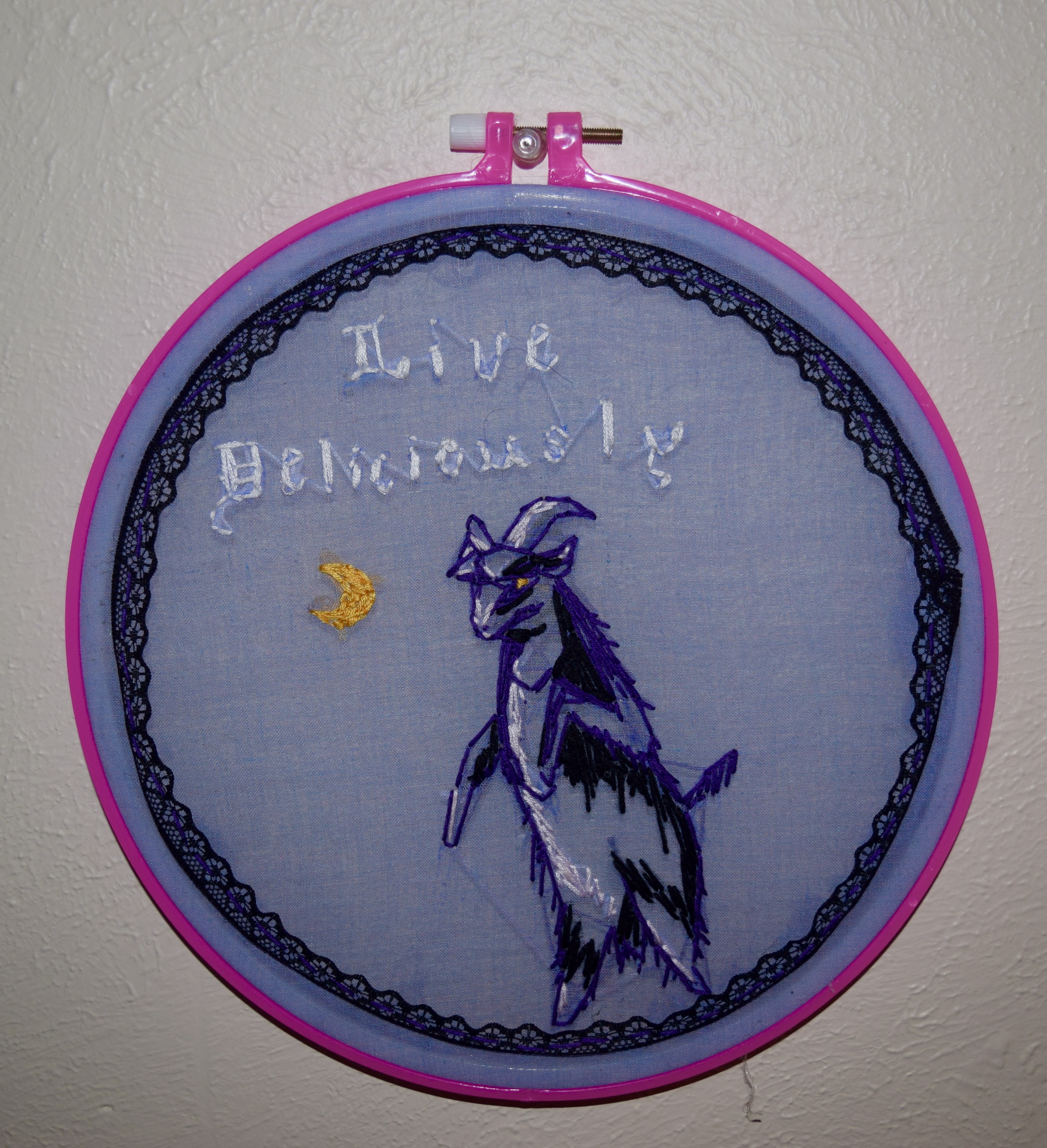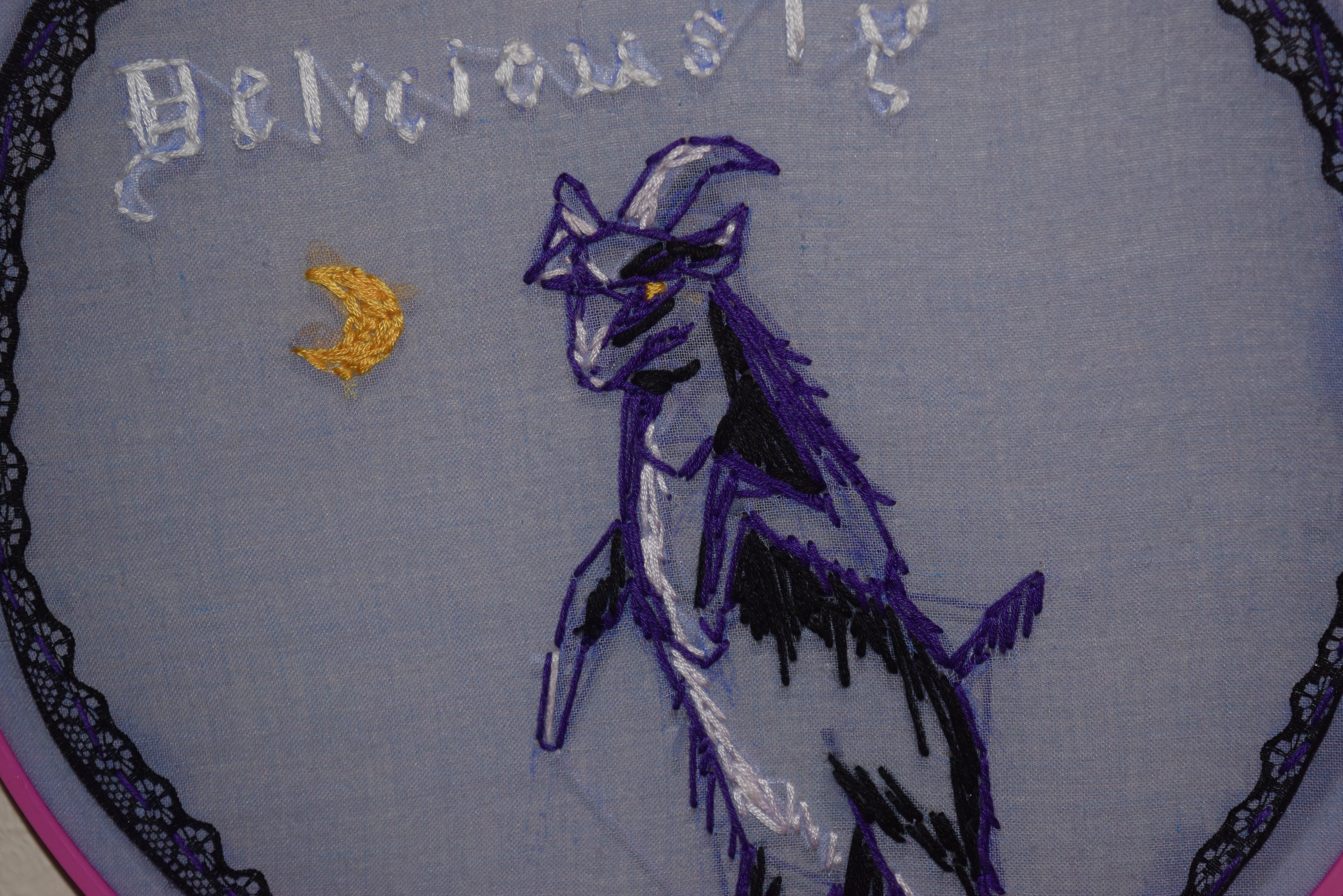 The VVitch
embroidery on fabric, 10x10in, 2020

Inspired by the 2018 movie, The VVitch.The VVitch is a film about craft and the power of woman in sourcery. "Black Phillip" is the goat character that symbolizes the mortal form of Satan.
back to portfolio
WEBSITE BY HAYLEY BARKER 2021, all images (including buttons) copyright of Hayley Barker. template by CARGO COLLECTIVE, INC. LOS ANGELES, CALIF. 90039—3414