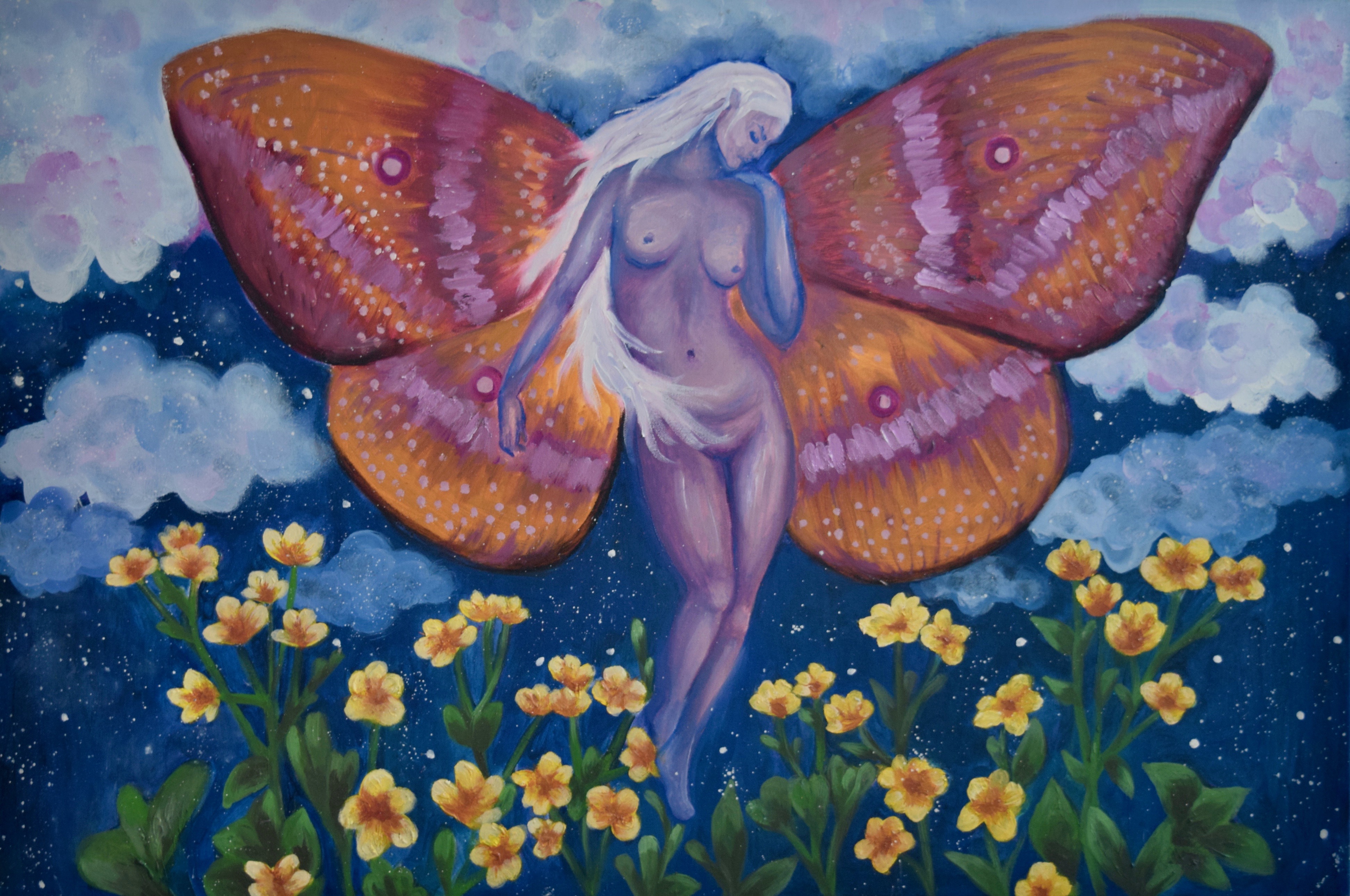 Moth
oil paint on canvas, 32x24 in. 2020
Taken inspiration from classical paintings combined with the modern vision of a faerie in a nighttime bloom.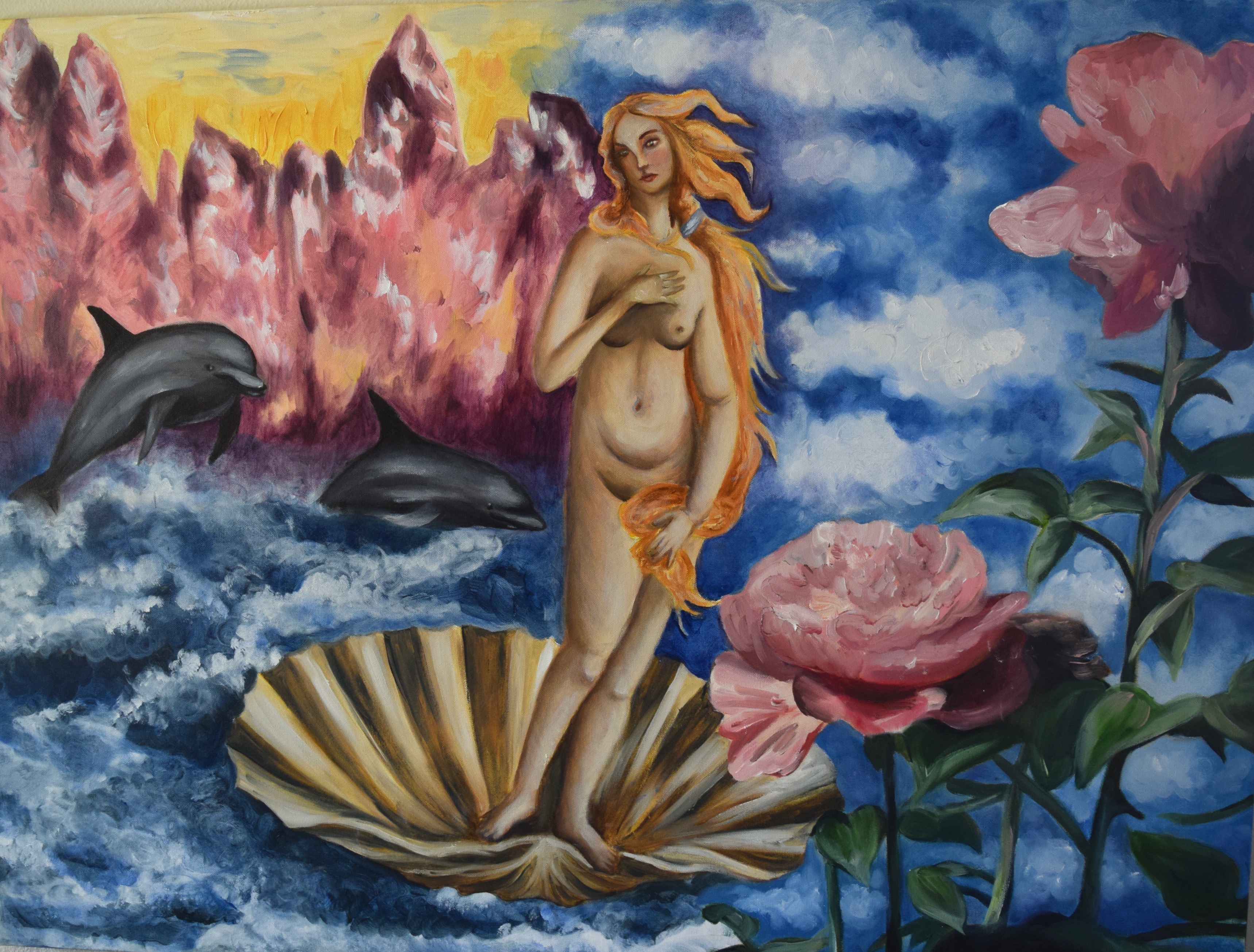 Venus
oil paint on canvas, 32x24 in. 2019

Venus the goddess of love is depicted with other notions we associate with caring for our own selves in modern day spiritual practices.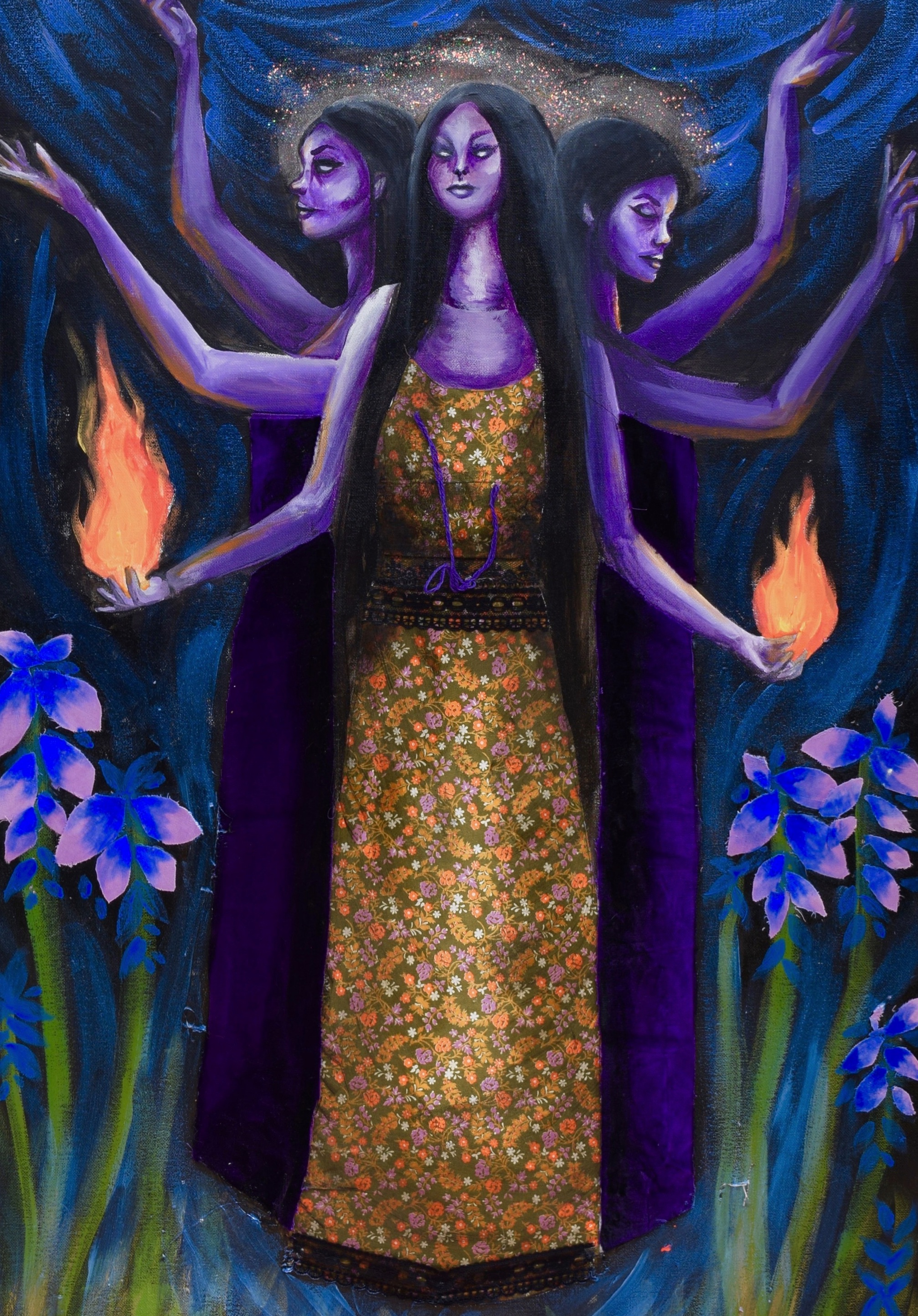 Hecate
acrylic paint and fabric on canvas, 16x28 in. 2019

Hecate is the goddess of witchcraft and the night. Historically women who were thought to be witches were ostricised from their community. This comes from the idea of women in power being feared. Through this peice I encourage women to continue a craft (spell or art craft) through the power of the earth to become stronger together.
Patched House
acrylic paint and fabric on canvas, 16x12 in. 2018

An exploration of the different ways we utilise our home to create a safe space for craft and community within ourselves.
Overgrowth
oil pastel on paper, 24x18 in. 2017

Overgrowth is the fantasy we imagine where elements take over our inside surroundings, where rocks become pillows and waterfalls spill out our windows.