Winter Labriynth
acrylic paint, glitter on canvas, 2021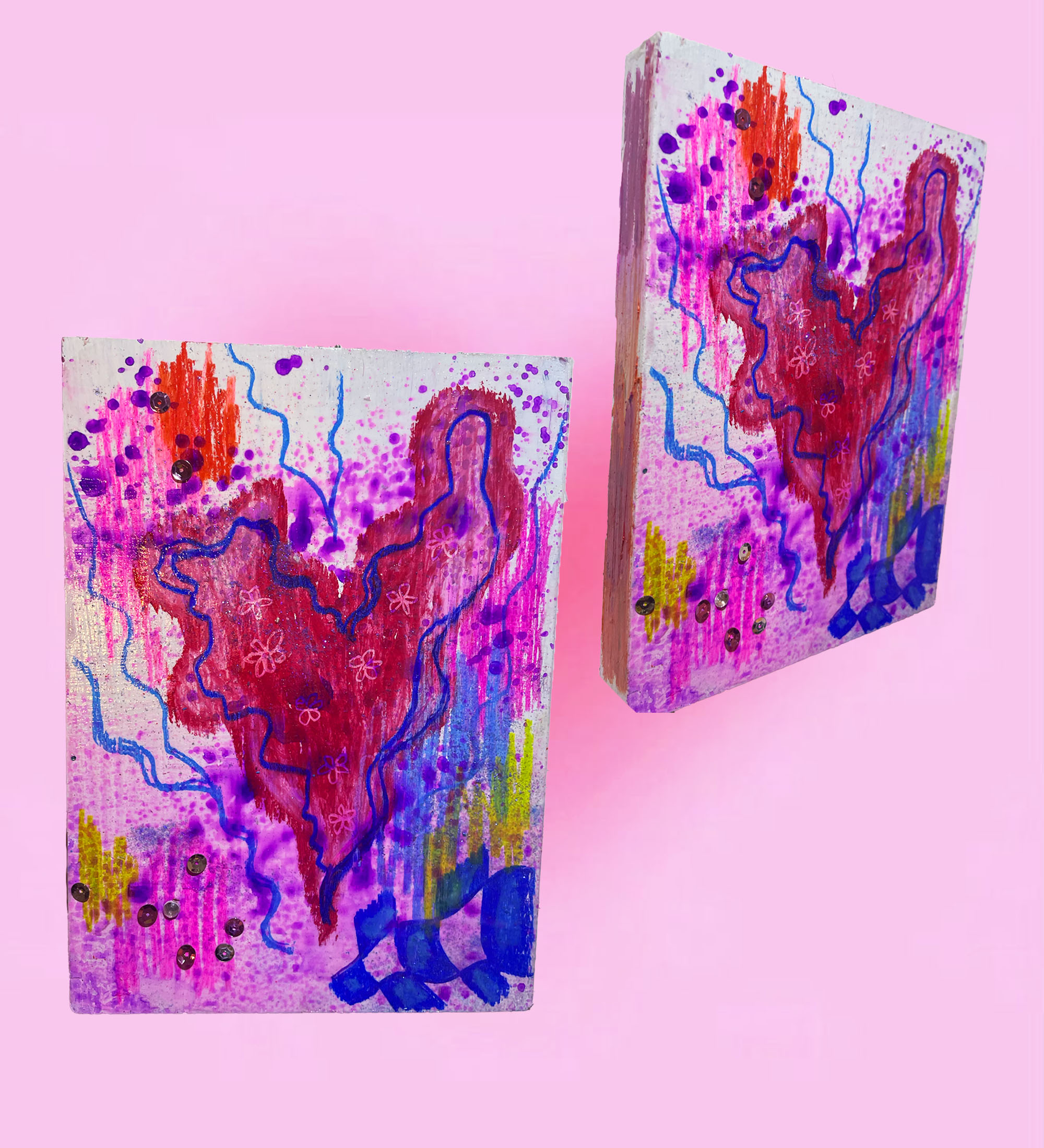 Realm444, 777, 555
oil pastel, colored pencil, watercolor and glitter, on canvas.
2021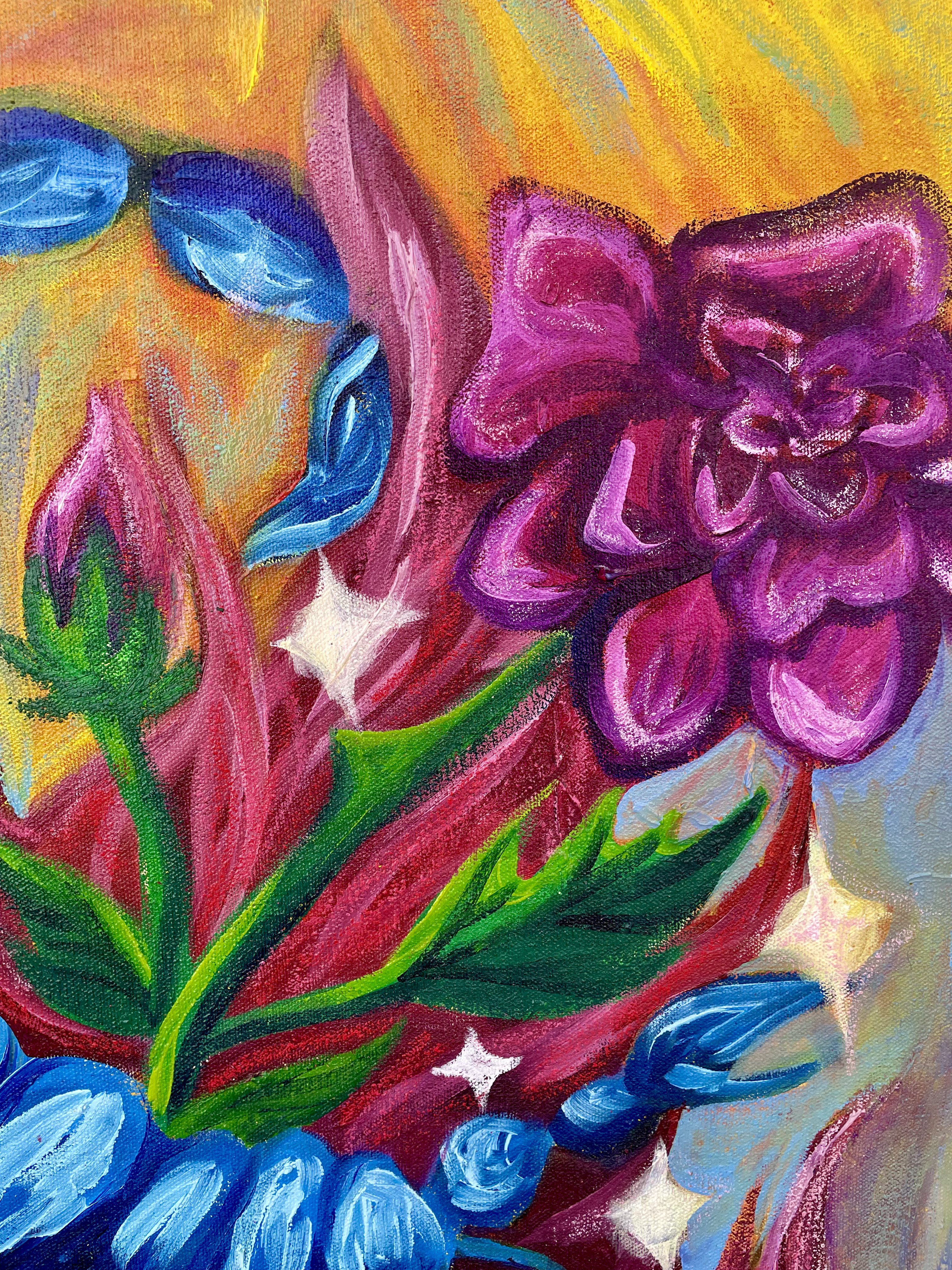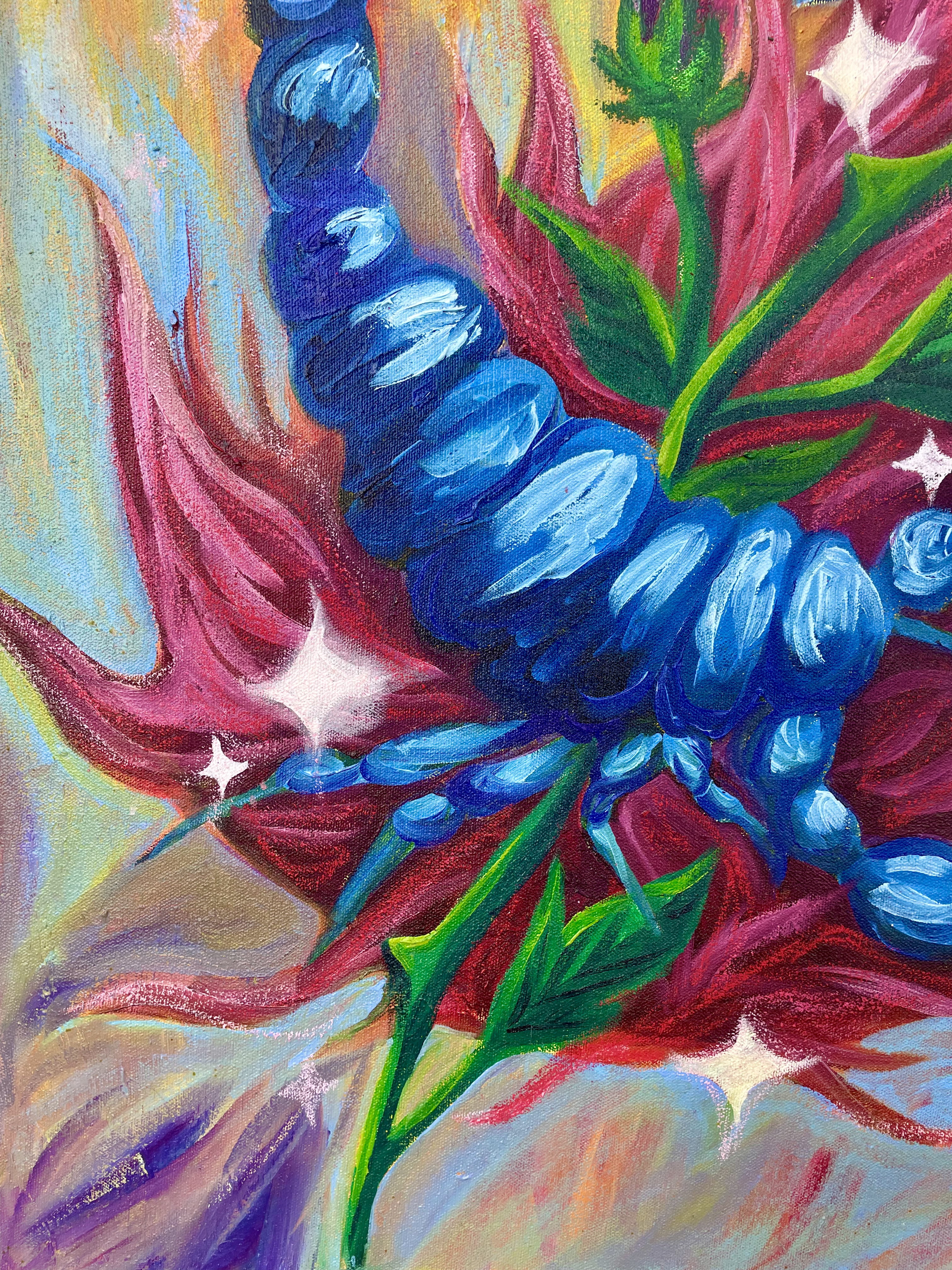 Scorpio Rising
oil paint and pastel on canvas
2021

A take on modern astrologies depiction of the "Scorpio Risings" personality traits.
Ix Chel Myan Goddess (commission)
A Girl and Her Gremlins

paper, gouache, watercolor and pencil
2021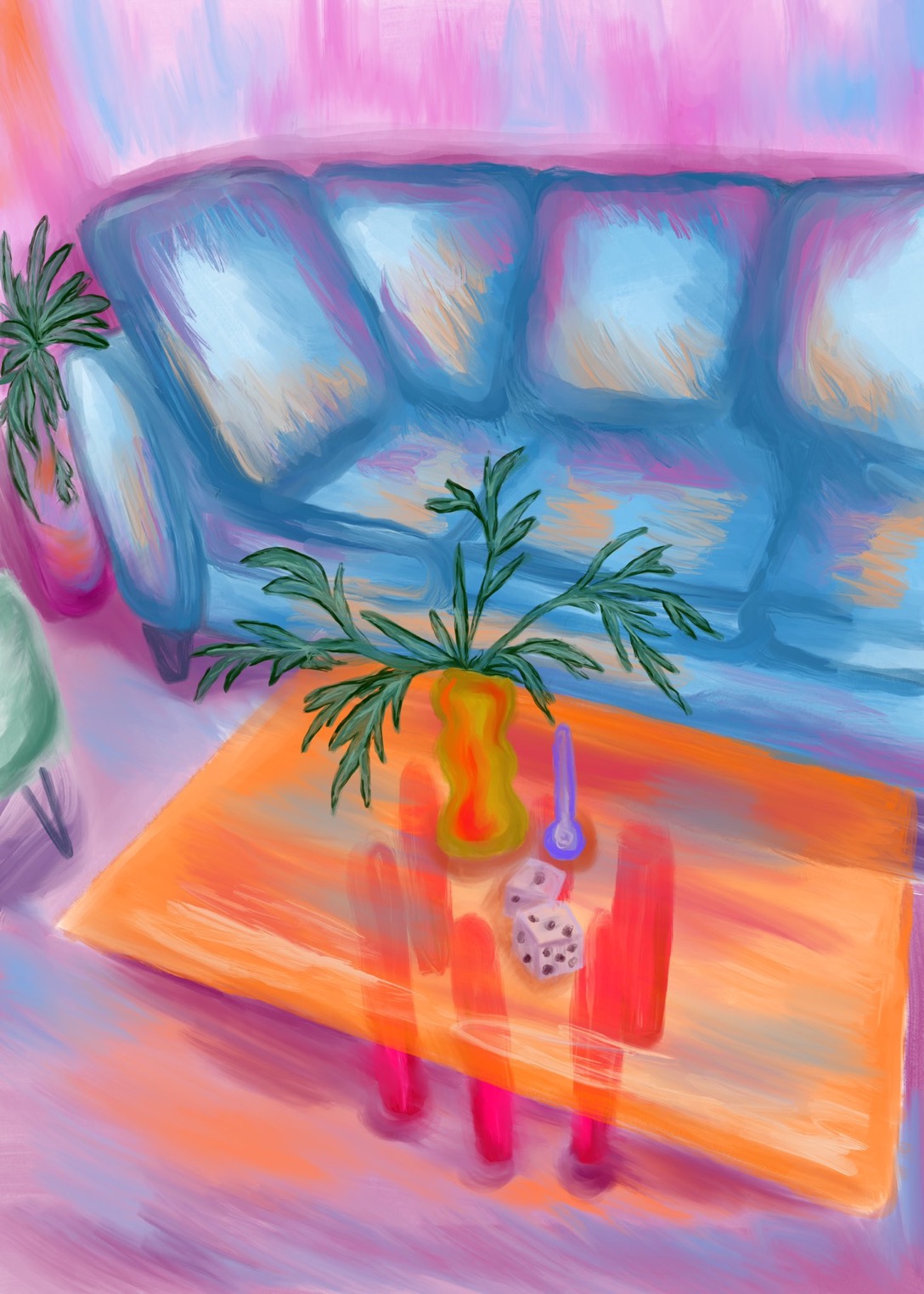 Dream Room Series
digital painting, 2021

A series taken from different photos of rooms that I found, and repainted. This represents how we cultivate spaces in our home using textures, color and shapes to create a space that makes us feel comfortable and happy and how a curated home can drastically influence our mental wellbeing.
The Temptress

canvas, gold foil, and acrylic paint 6x4ft, 2021

Inspired by the tarot card, Temperance, which is a symbolism of balance and not stretching yourself too far one way or the other. This also exemplifies the duality within my own sexuality, and my mental health, both things which I try to balance but can be scary and unknown one way or the other.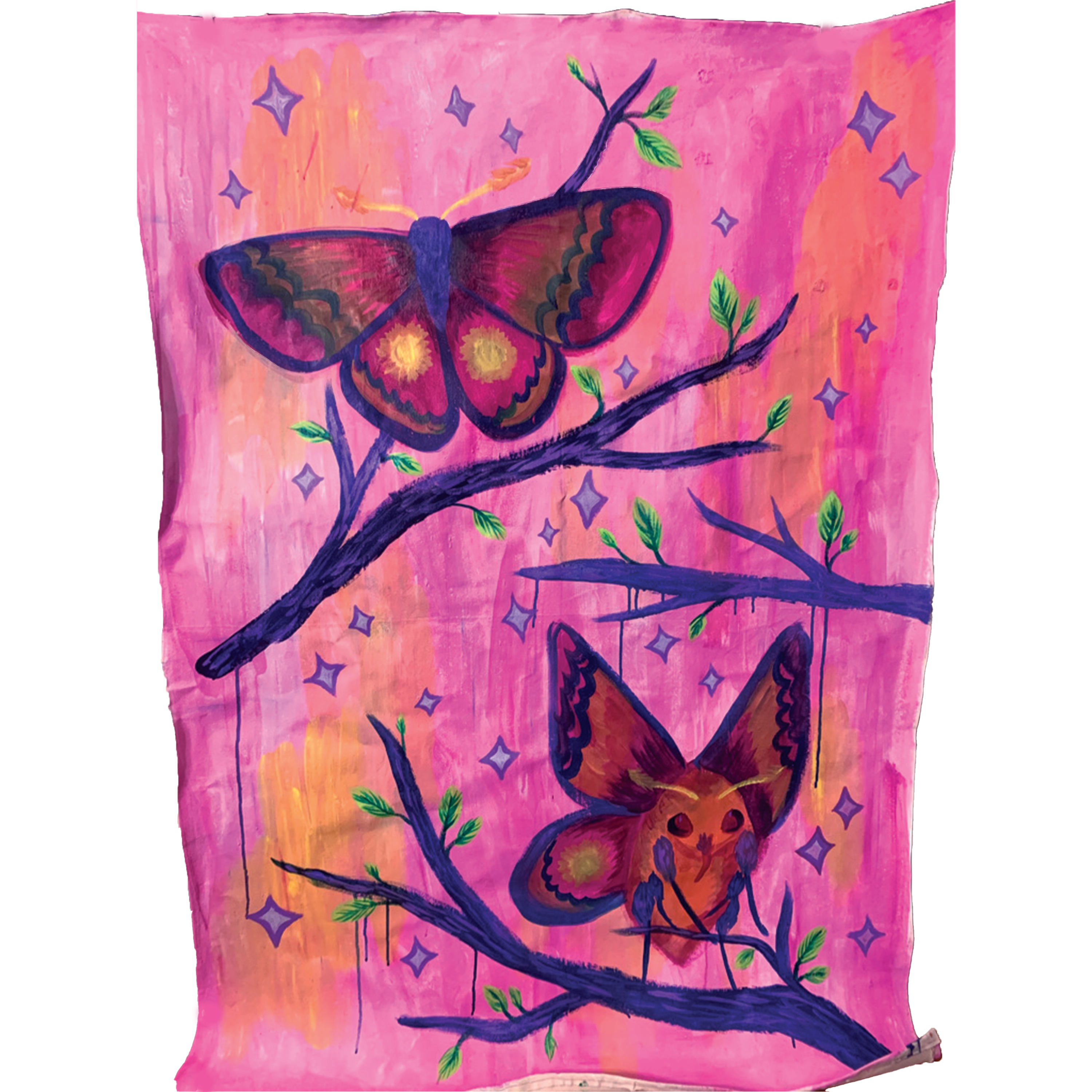 The High Priestess
canvas with acrylic paint 6x4ft, 2021

A series exploring color and texture through acrylic paint and large tapestry like loose canvas. The title is inspired by the tarot card, which symbolises intuitive feeling, unconciousness, and our inner voice.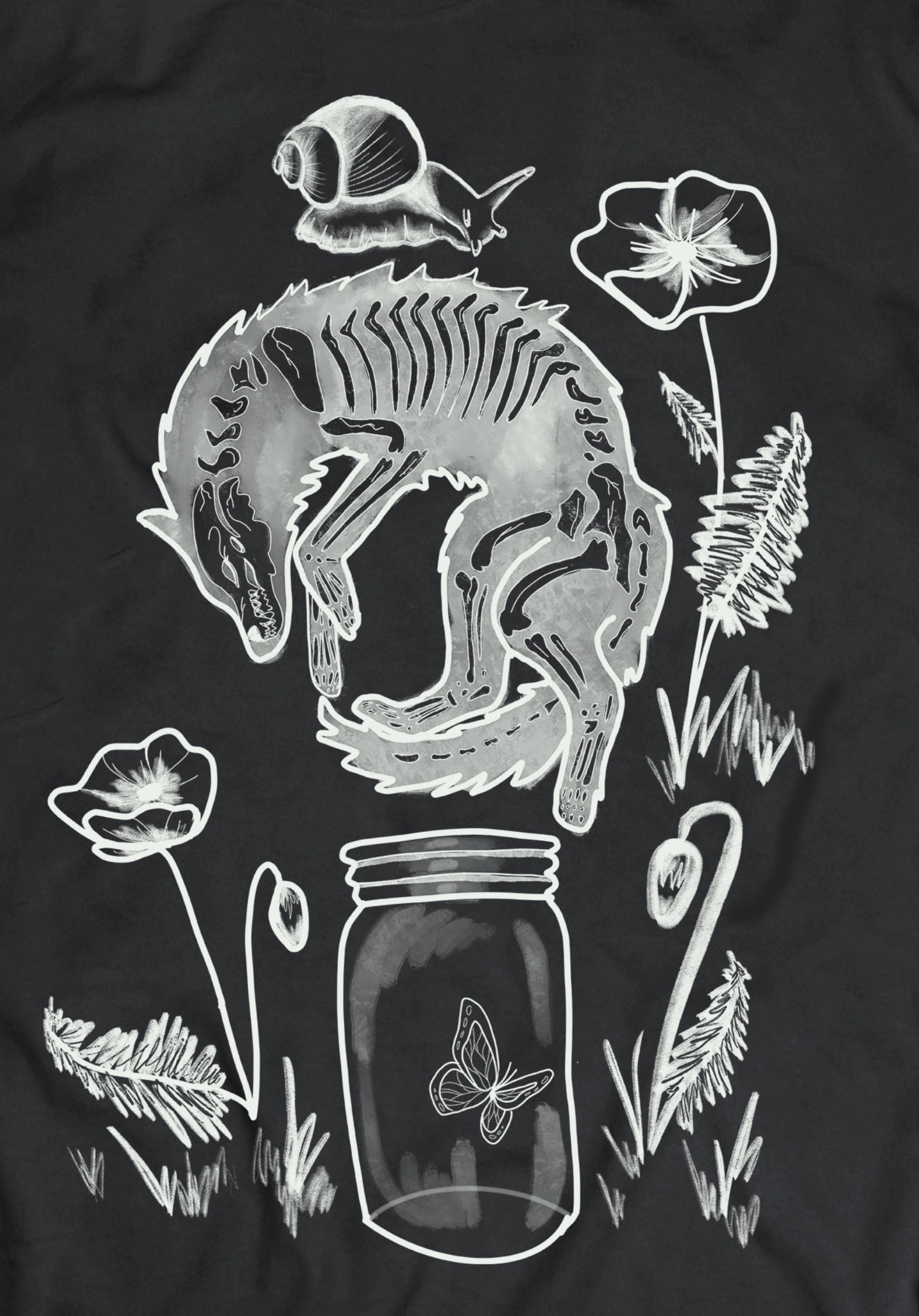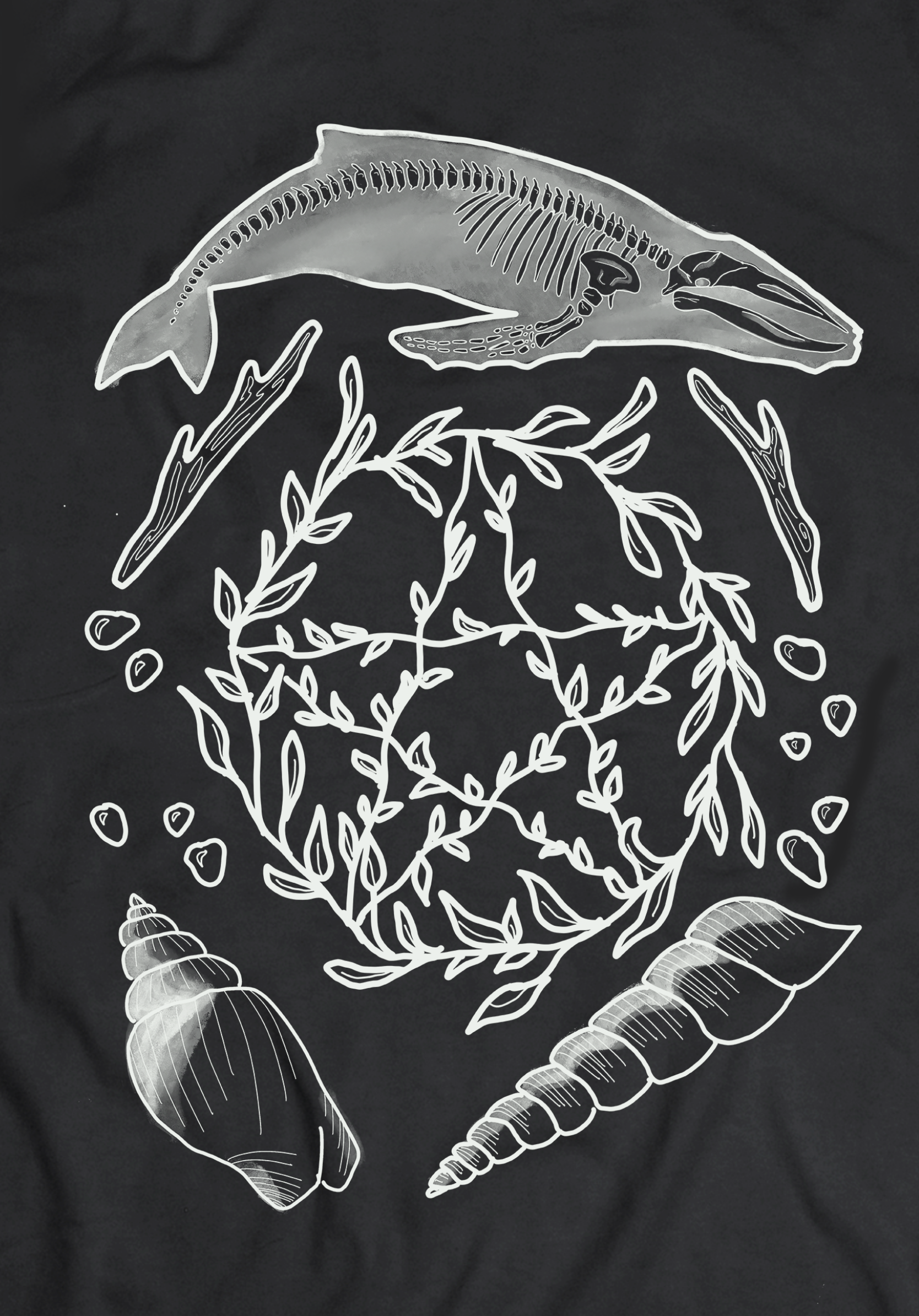 Growing Through Graves
digital drawing print, 2021

A series of drawings inspired by how animals decaying bodies create new forms of life, such as seaweed growth or plants.
The pentacle is further connection to the cycle of life.
Used for screenprint for manufactured goods.



Sprites
acrylic and paper on canvas, 24x32 in, 2020
This is a self-portrait, and the 'neurons' within my own head that I title 'Sprites.' The sprites represent the issues I have experienced throughout the past few years dealing with unmanaged bipolar disorder. Bringing myself to a fantasy and colorful world through my artistic practice is something that distracts me from the whirring thoughts in my head and helps me cope.
I picture them as friends I bring along with me that help distract me by reinstigiating positive messages and thoughts, as well as helping me do daily tasks and function.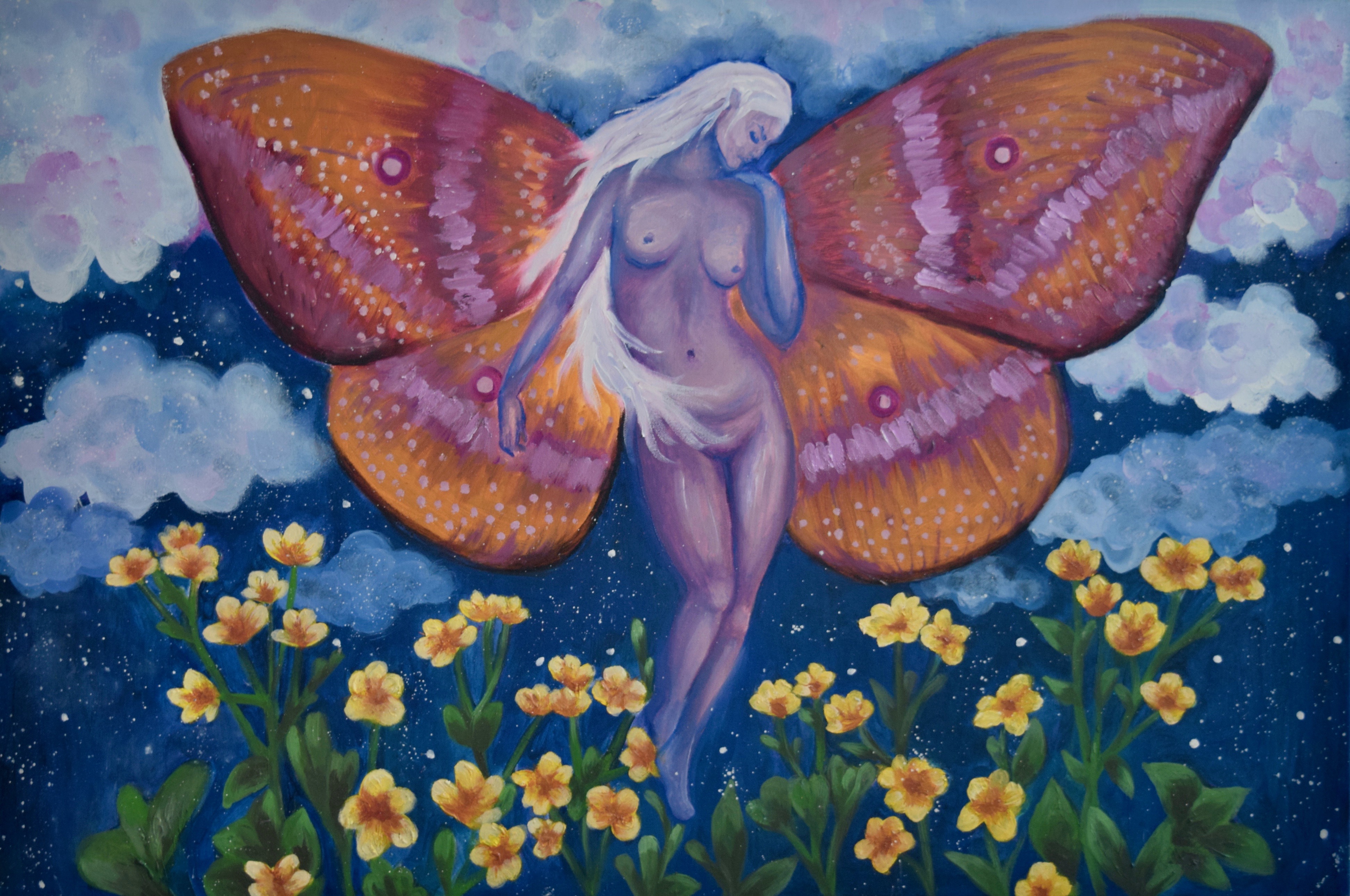 Mothlight
oil paint on canvas, 32x24 in. 2020
Taken inspiration from classical paintings combined with the modern vision of a faerie in a nighttime bloom.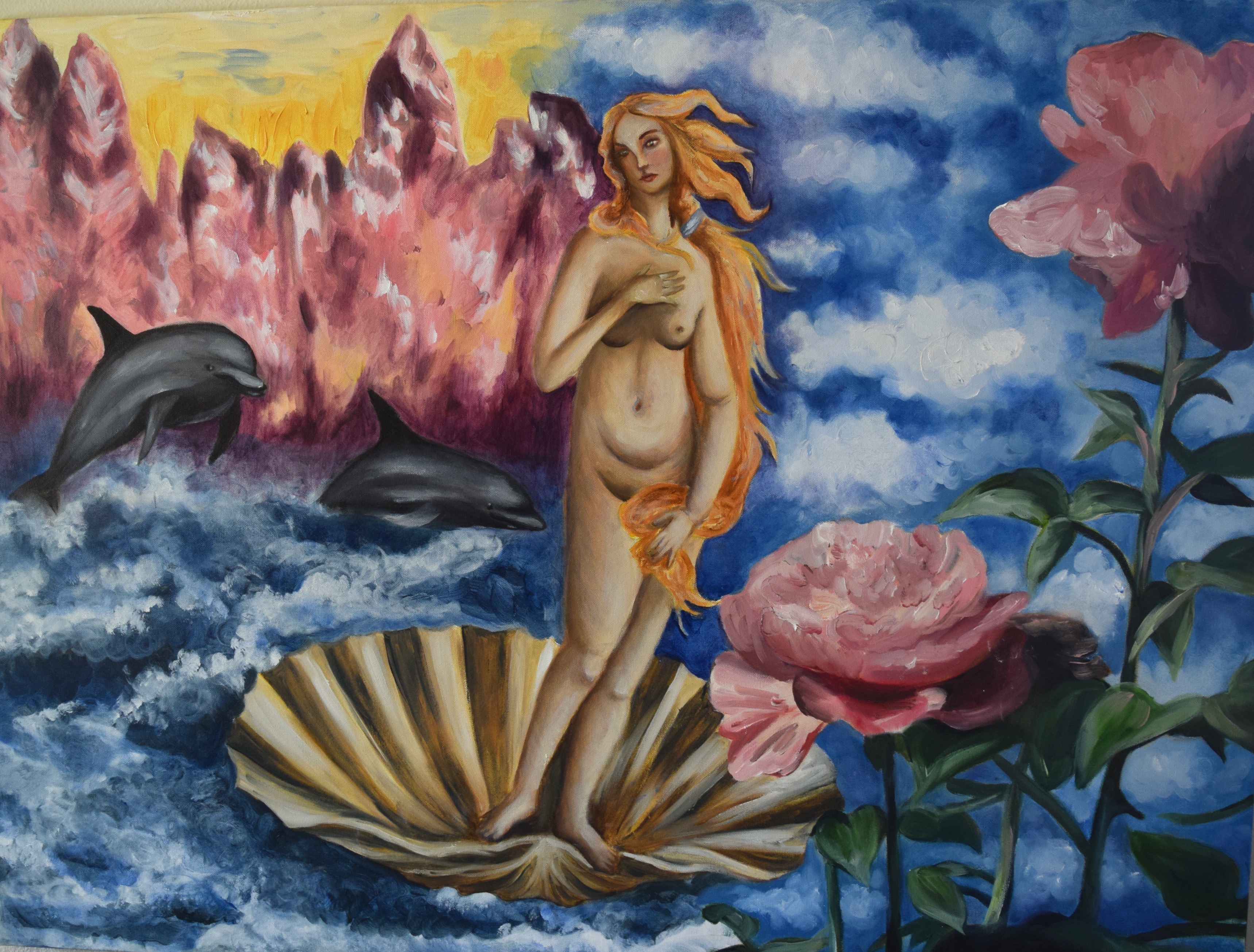 Venus
oil paint on canvas, 32x24 in. 2019

Venus the goddess of love is depicted with other notions we associate with caring for our own selves in modern day spiritual practices.
WEBSITE BY HAYLEY BARKER 2021, all images (including buttons) copyright of Hayley Barker. template by CARGO COLLECTIVE, INC. LOS ANGELES, CALIF. 90039—3414