painting
.・。.・゜✭・.・✫・゜・。.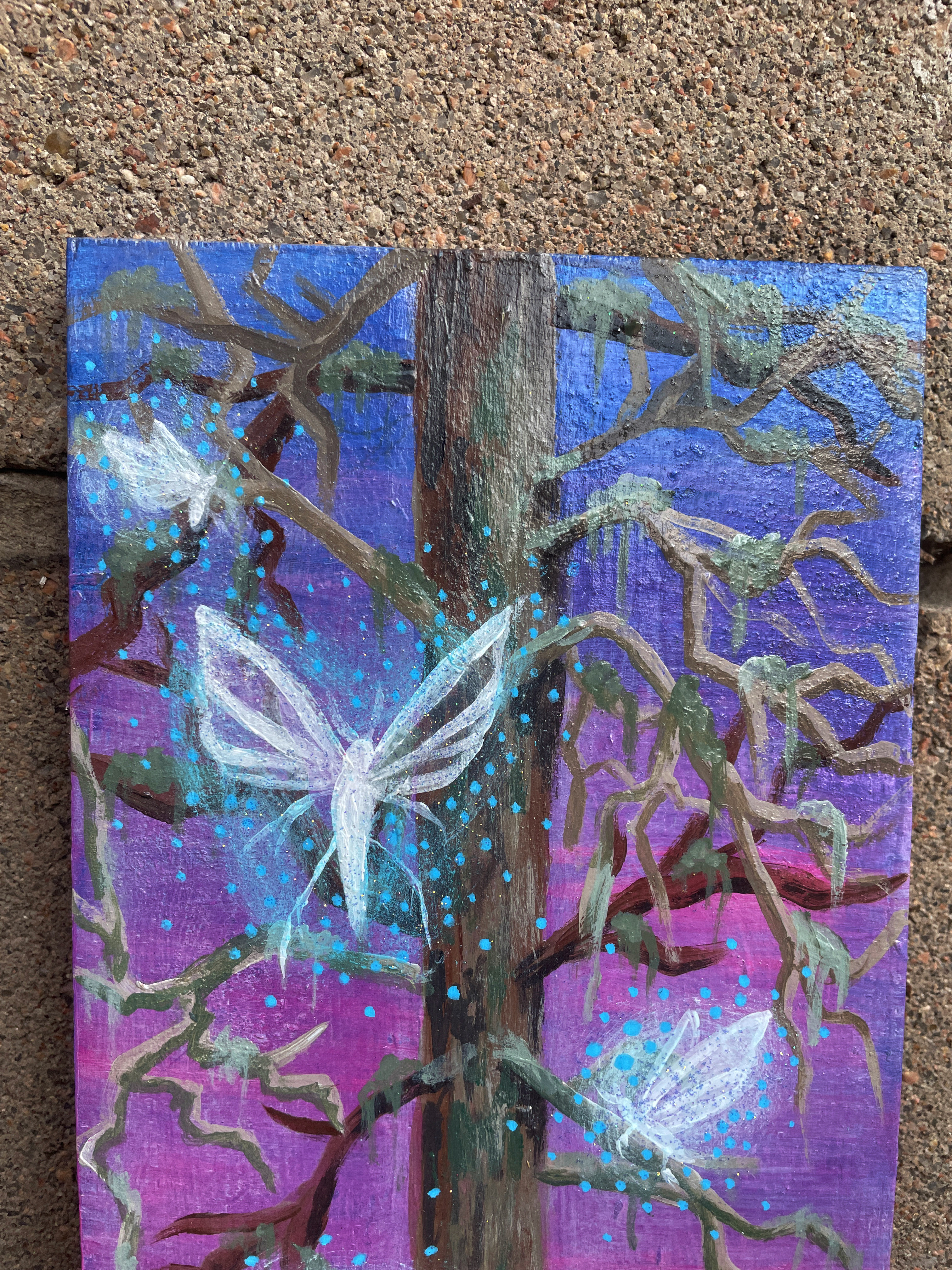 Fairy Places (series)
acrylic paint on wood, 12x12 in, 2022

Inspired by different photography pieces captured in nature that look particularly fantastical enough for magical creatures to inhabit. Photos are taken with found objects for their backgrounds.
.・。.・゜✭・.・✫・゜・。.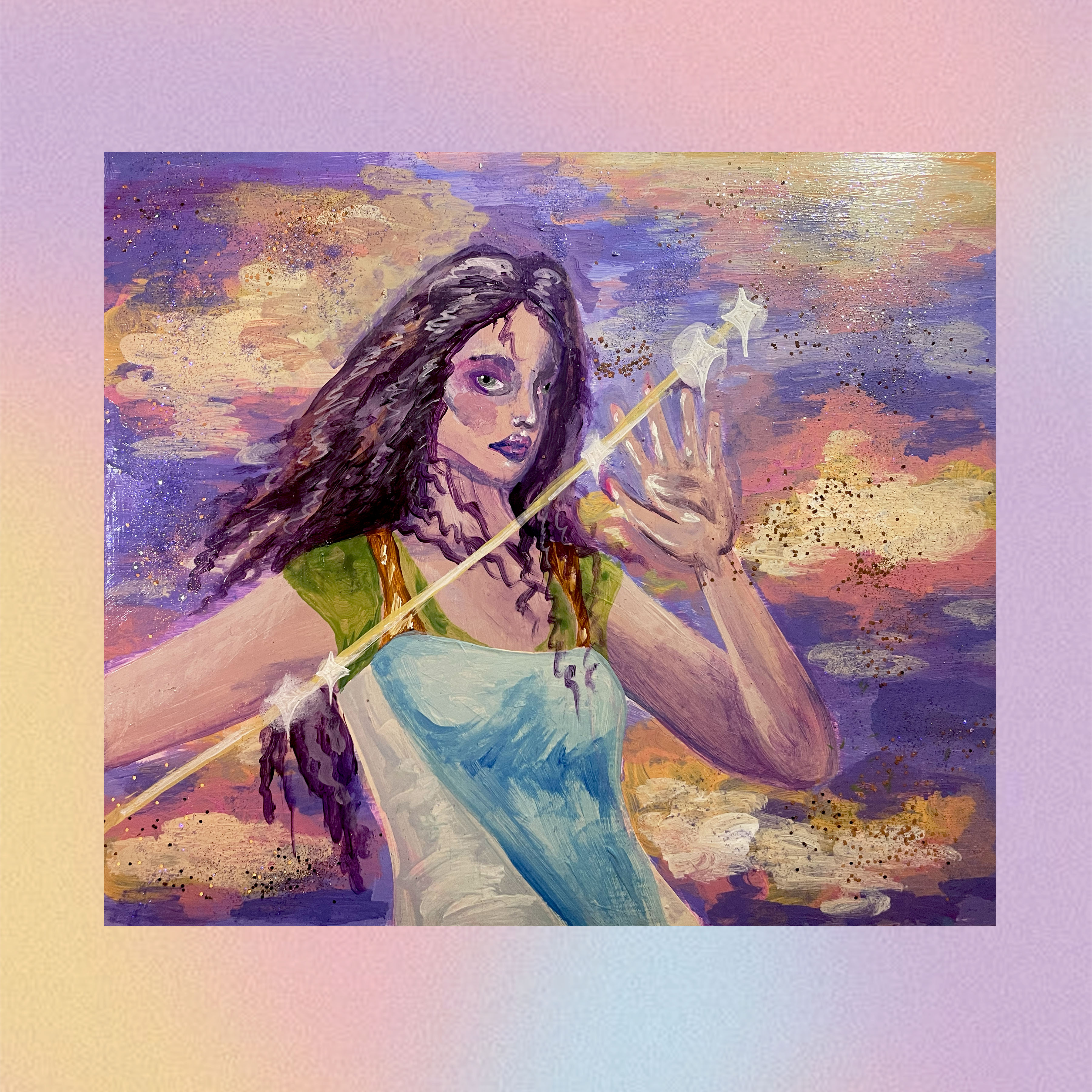 Portraits (series)
acrylic paint on canvas, 12x12in, 2022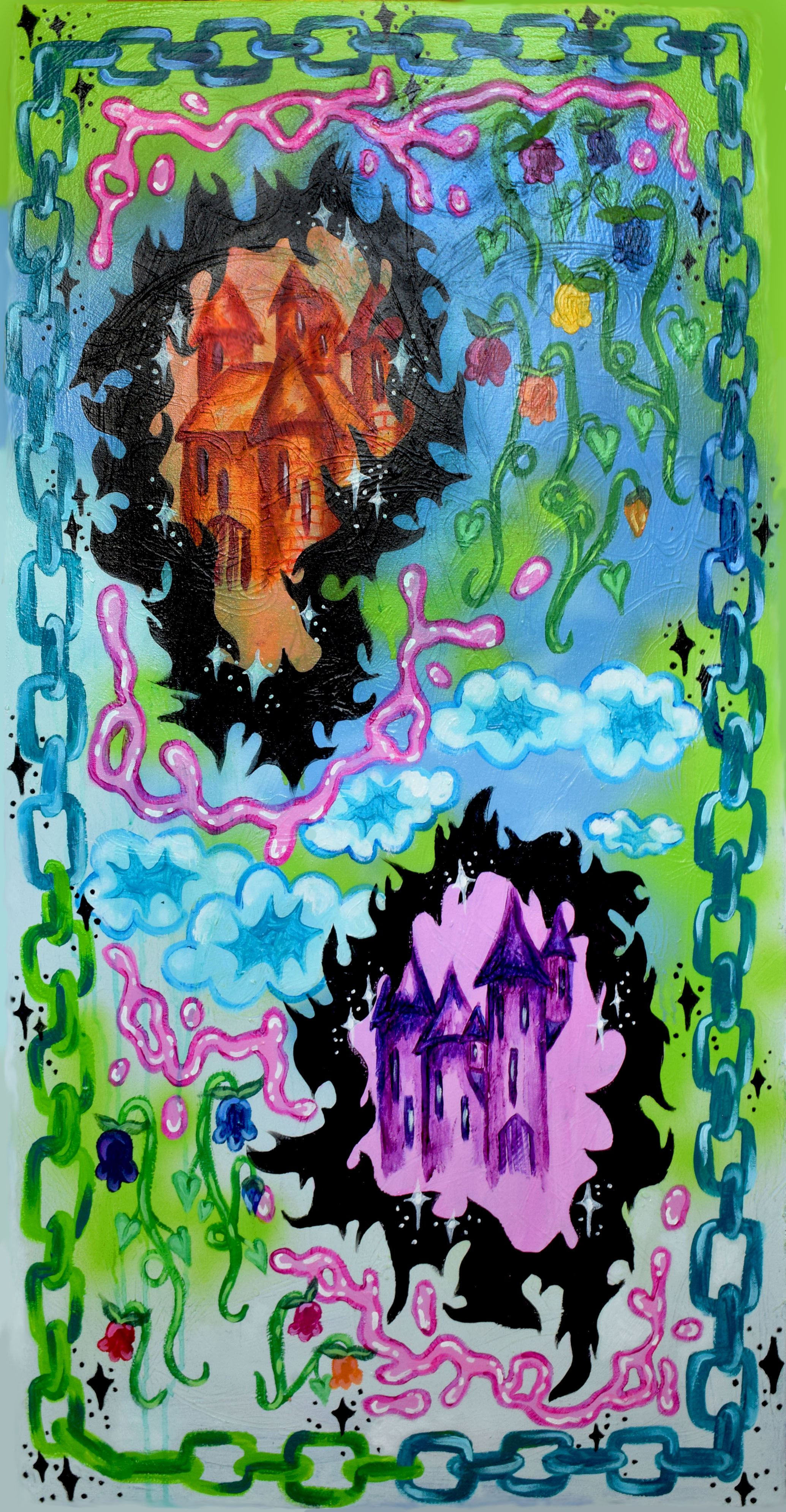 Castle in the Sky
acrylic on canvas
18x32 in. 2022
.・。.・゜✭・.・✫・゜・。.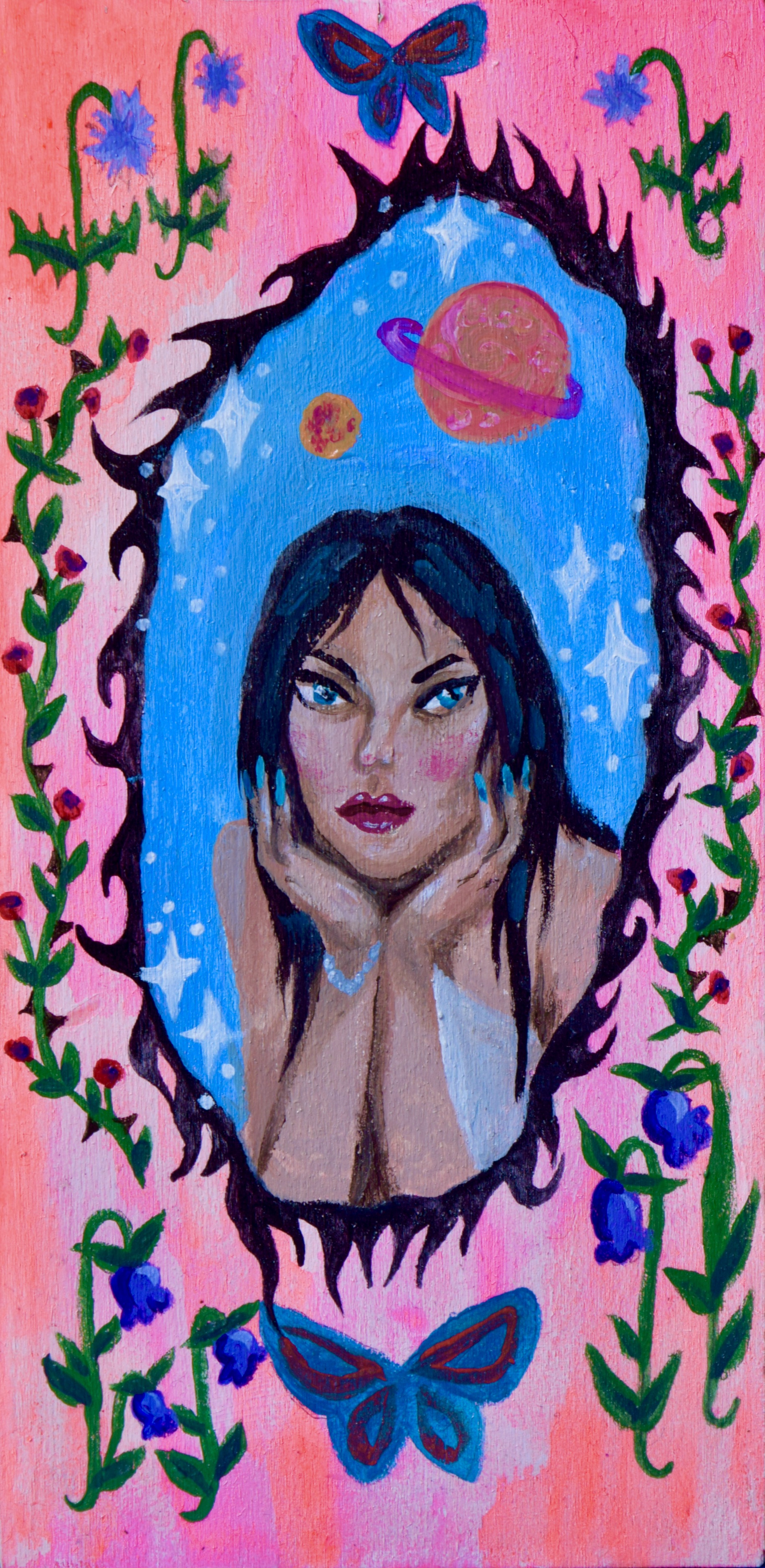 Portal Dreams (series)
acrylic on wood, 6x12 in, 2022
.・。.・゜✭・.・✫・゜・。.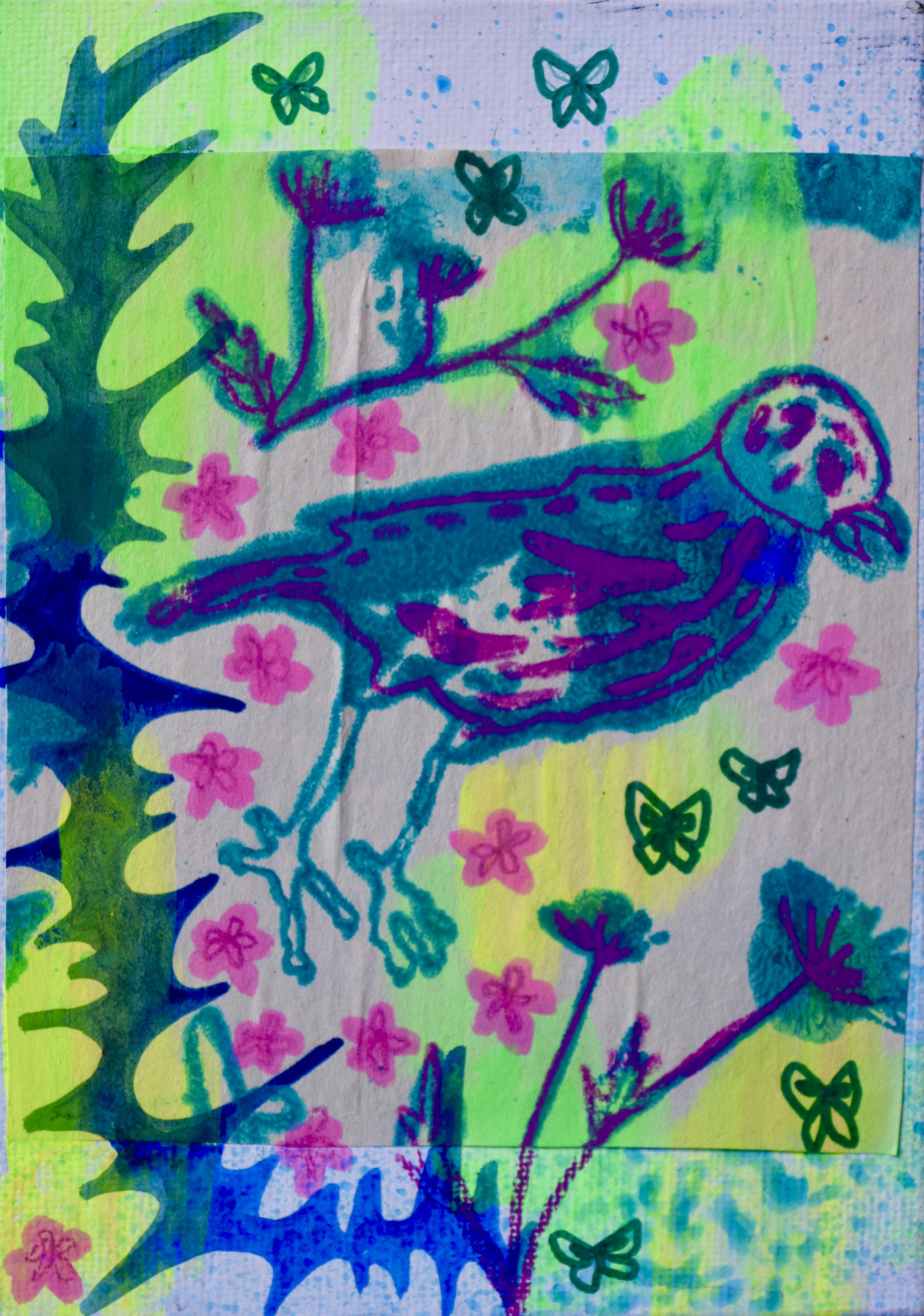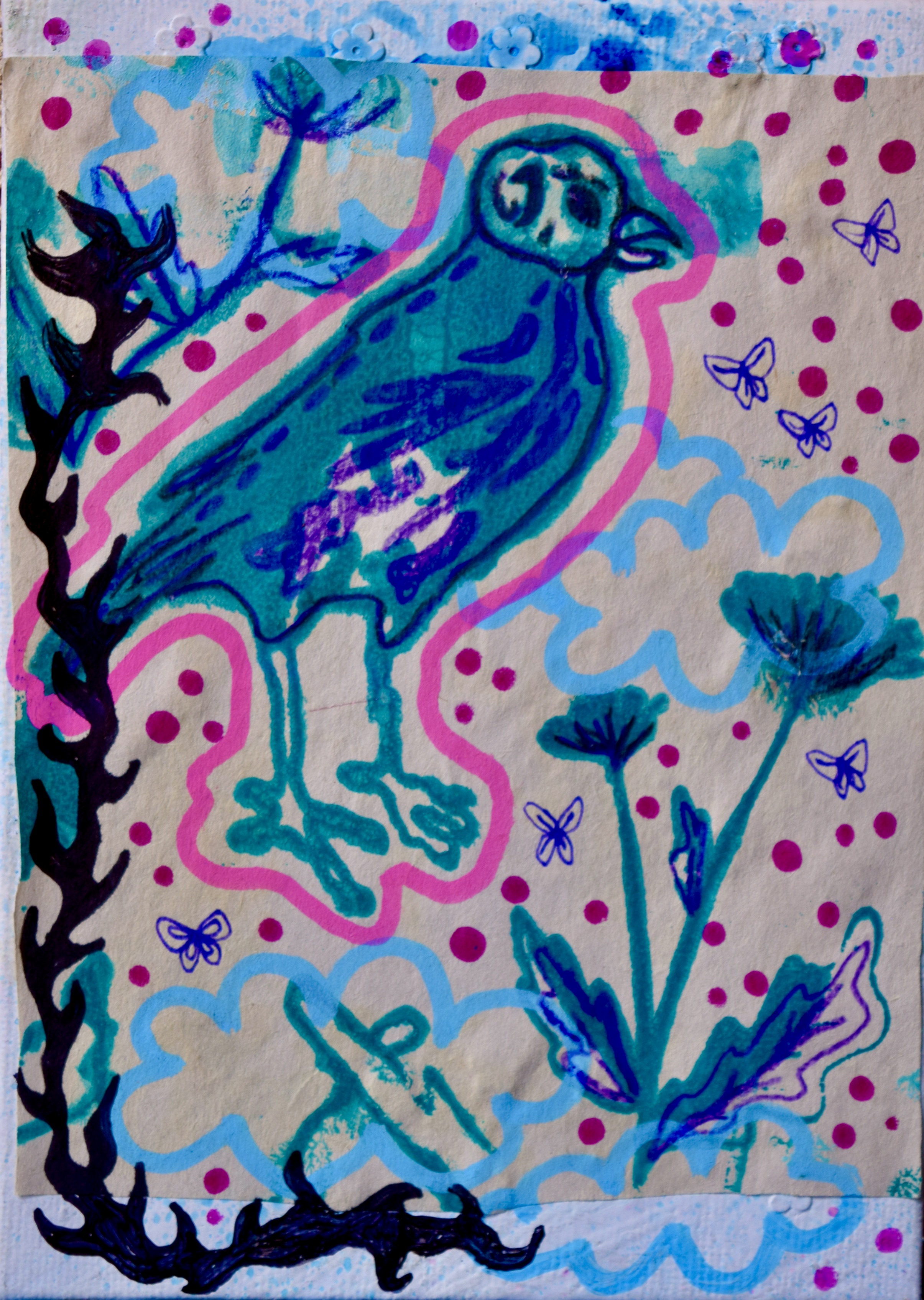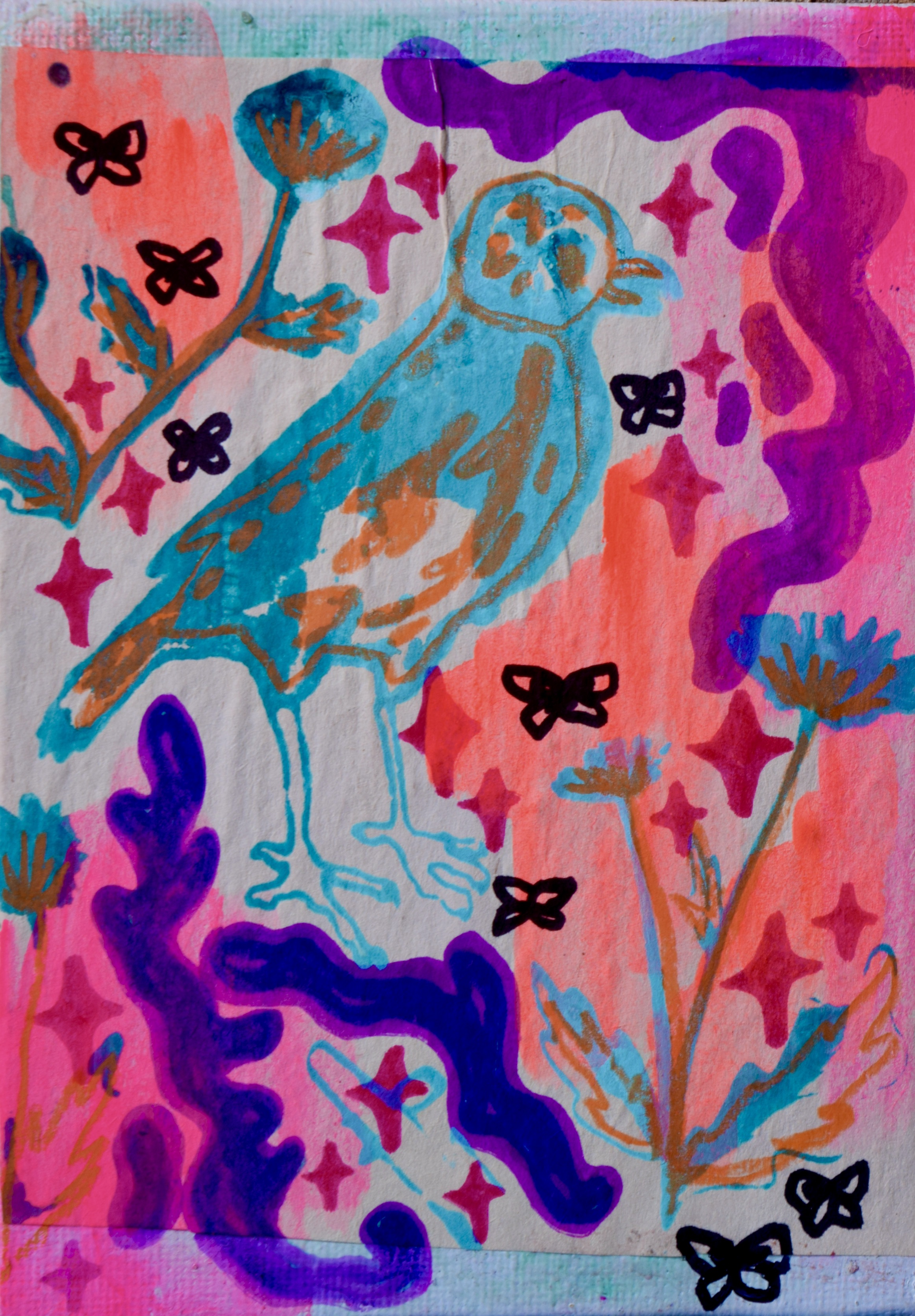 Flourecence (series)

screenprint, colored pencil and gouache on canvas, 4x6 in. 2022

.・。.・゜✭・.・✫・゜・。.
Winter Labriynth
acrylic paint, glitter on canvas
12x8in 2021

Dark winter sunset colors, falling sparkling snow, and dead sprawling branches are depicited in an abstract collage manner.
.・。.・゜✭・.・✫・゜・。.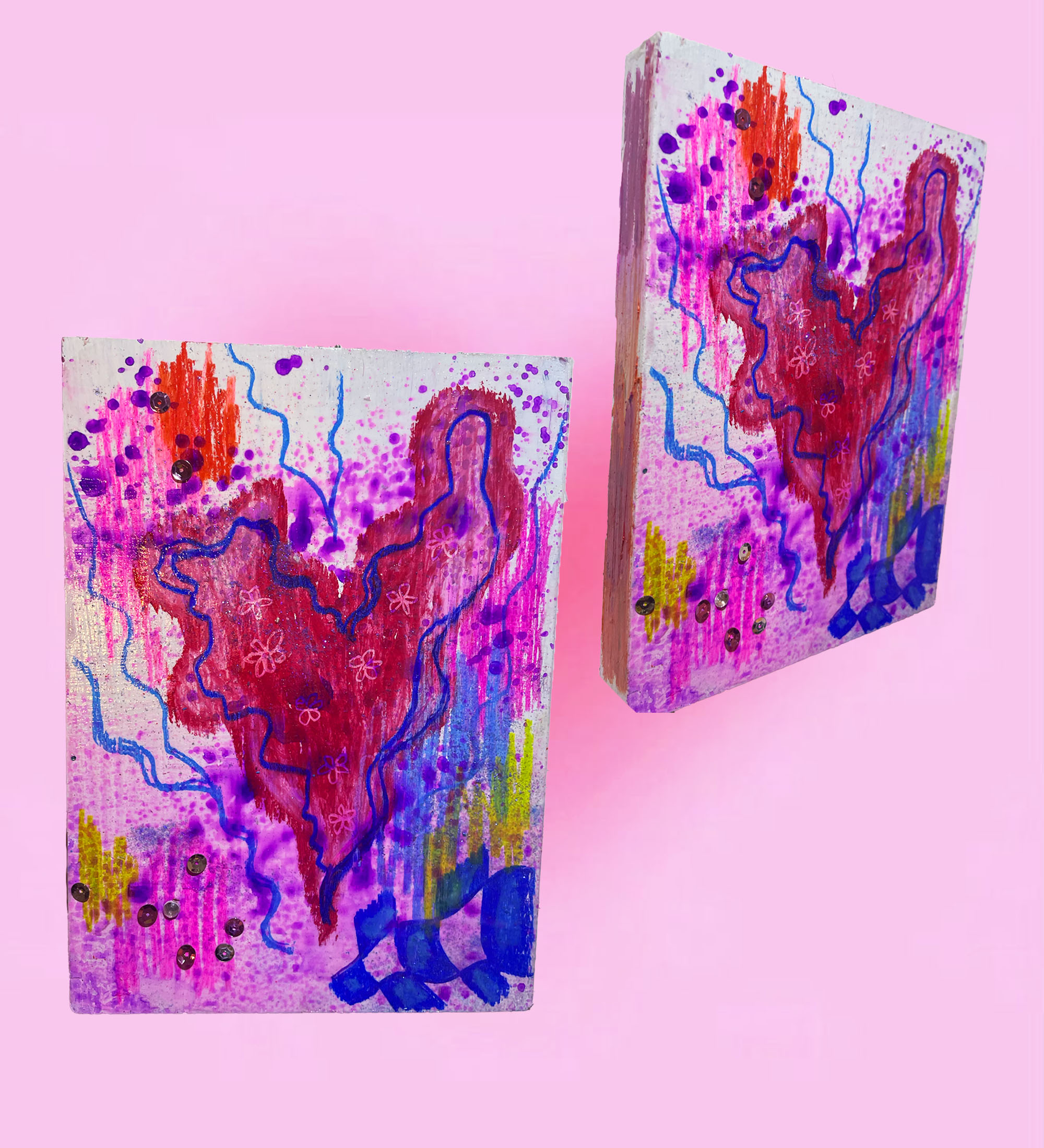 Realm 444, 777, 555 (series)
oil pastel, colored pencil, watercolor and glitter, on canvas.
2021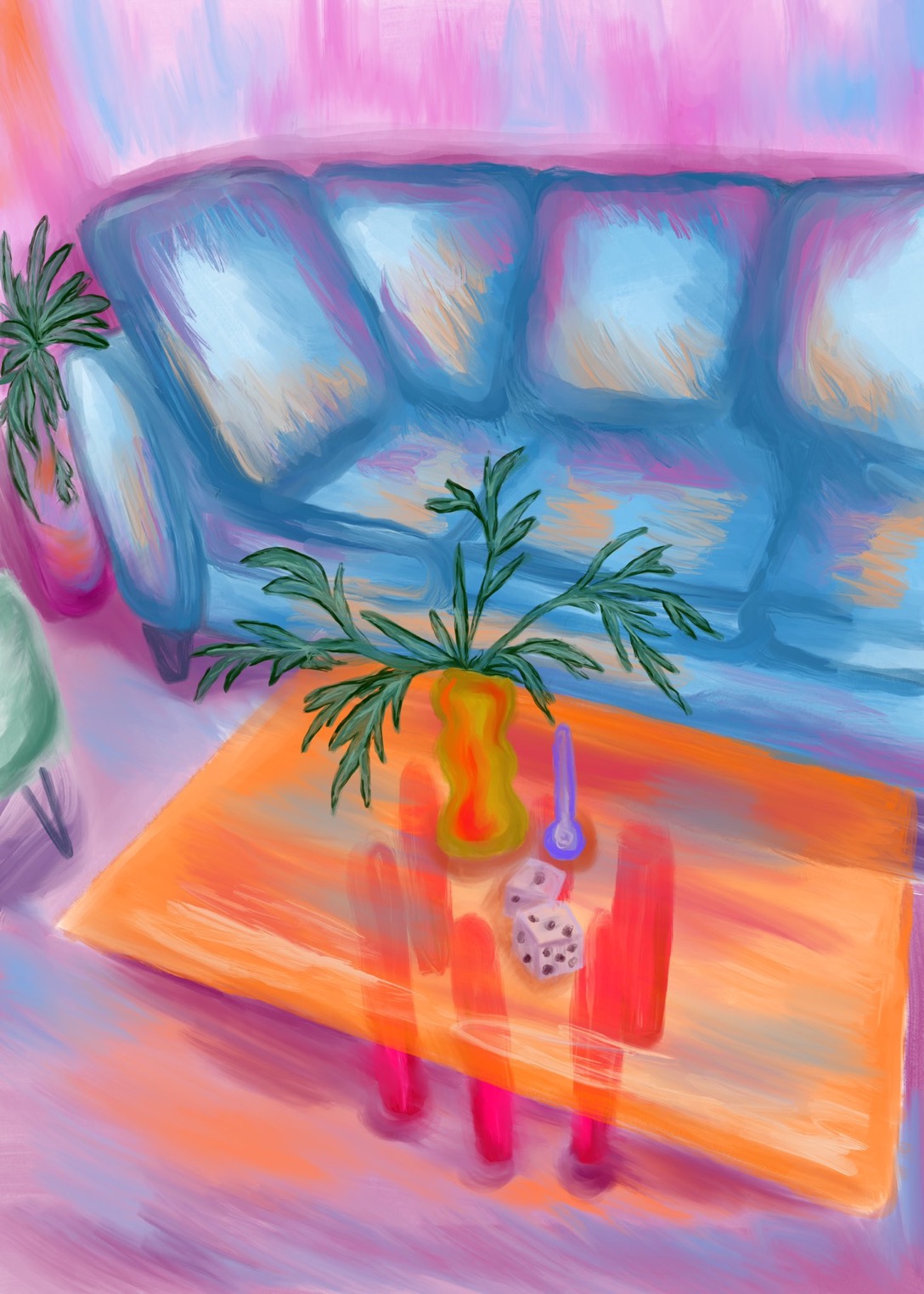 Dream Room (series)
digital painting, 2021

A series taken from different photos of rooms that I found, and repainted. This represents how we cultivate spaces in our home using textures, color and shapes to create a space that influences our feelings.
The Temptress

canvas, gold foil, and acrylic paint 6x4ft, 2020

Inspired by the tarot card, Temperance, which is a symbolism of balance. When shown this card it is a sign to not stretch yourself too far one way or the other, as they can turn into both evils. The angel painted is inspired by romantic era styles of art.
.・。.・゜✭・.・✫・゜・。.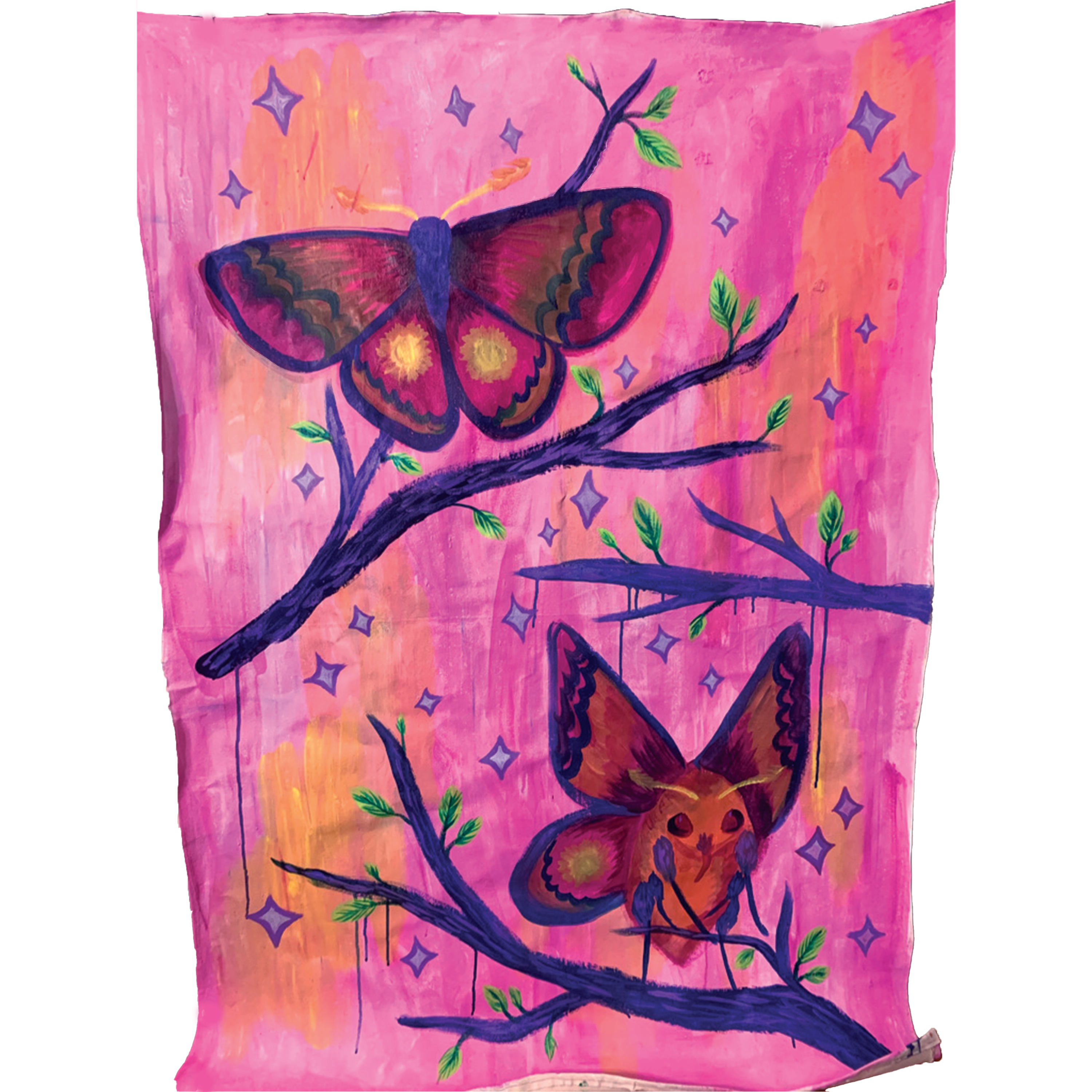 The High Priestess
canvas with acrylic paint 6x4ft, 2021

A series exploring color and texture through acrylic paint and large tapestry like loose canvas. The title is inspired by the tarot card, which symbolises intuitive feeling, unconciousness, and our inner voice.


A Message
oil on canvas, 12x24in, 2019

A gift for an old lover, which was eventually returned, thankfully.
.・。.・゜✭・.・✫・゜・。.