miscellaneous

.・。.・゜✭・.・✫・゜・。.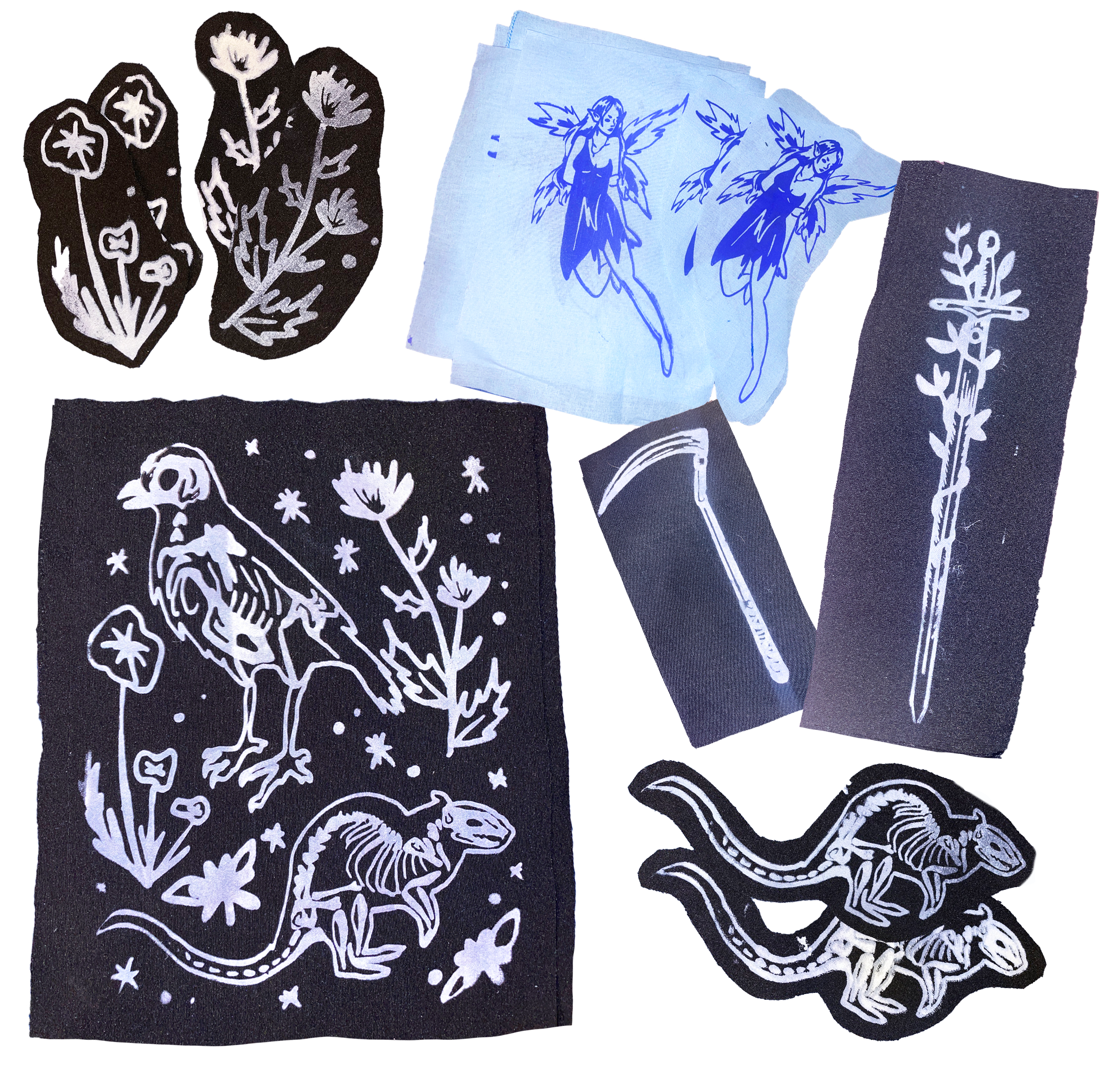 Various Work on Fabric
screenprint on fabric, 2021
.・。.・゜✭・.・✫・゜・。.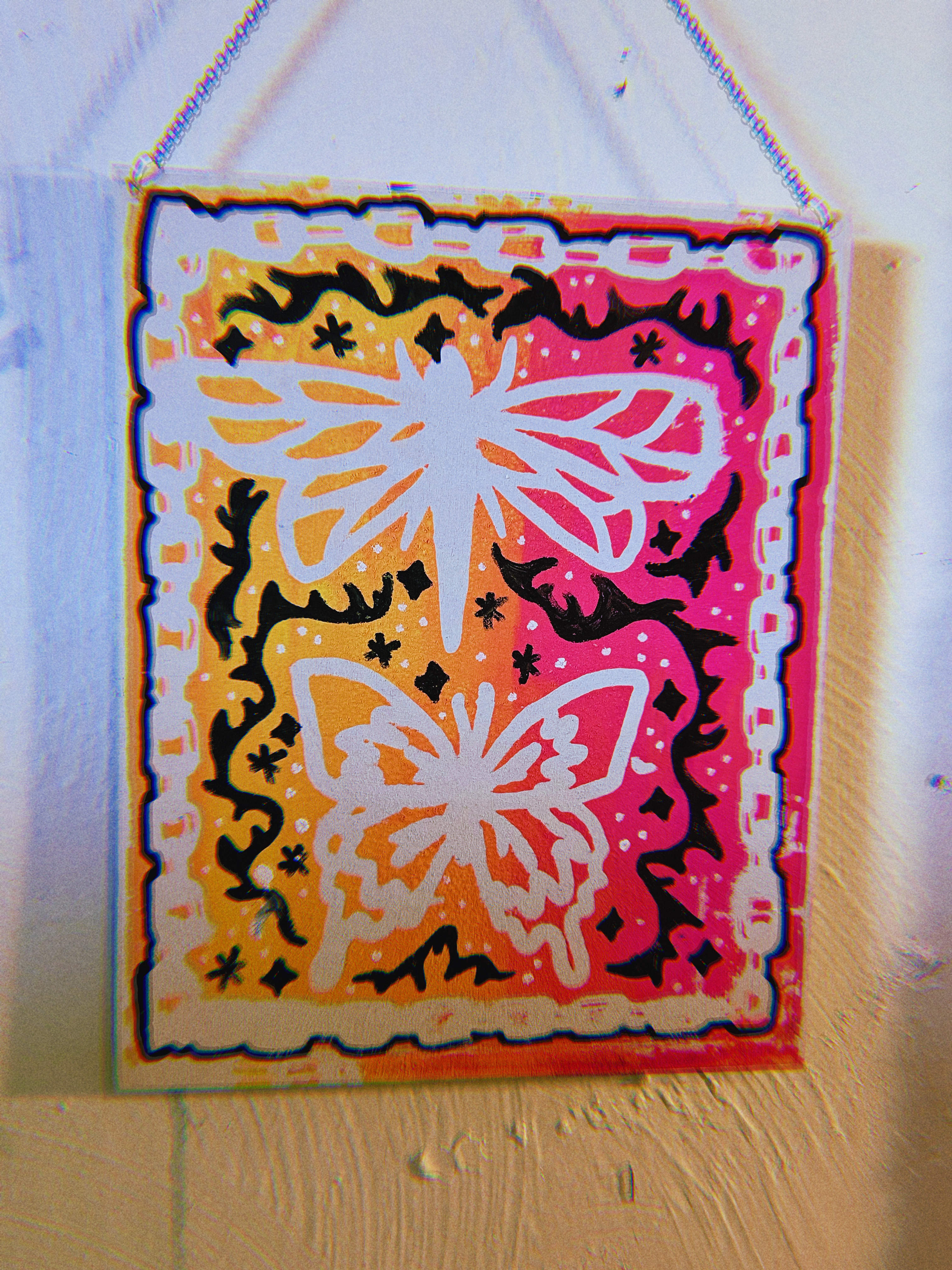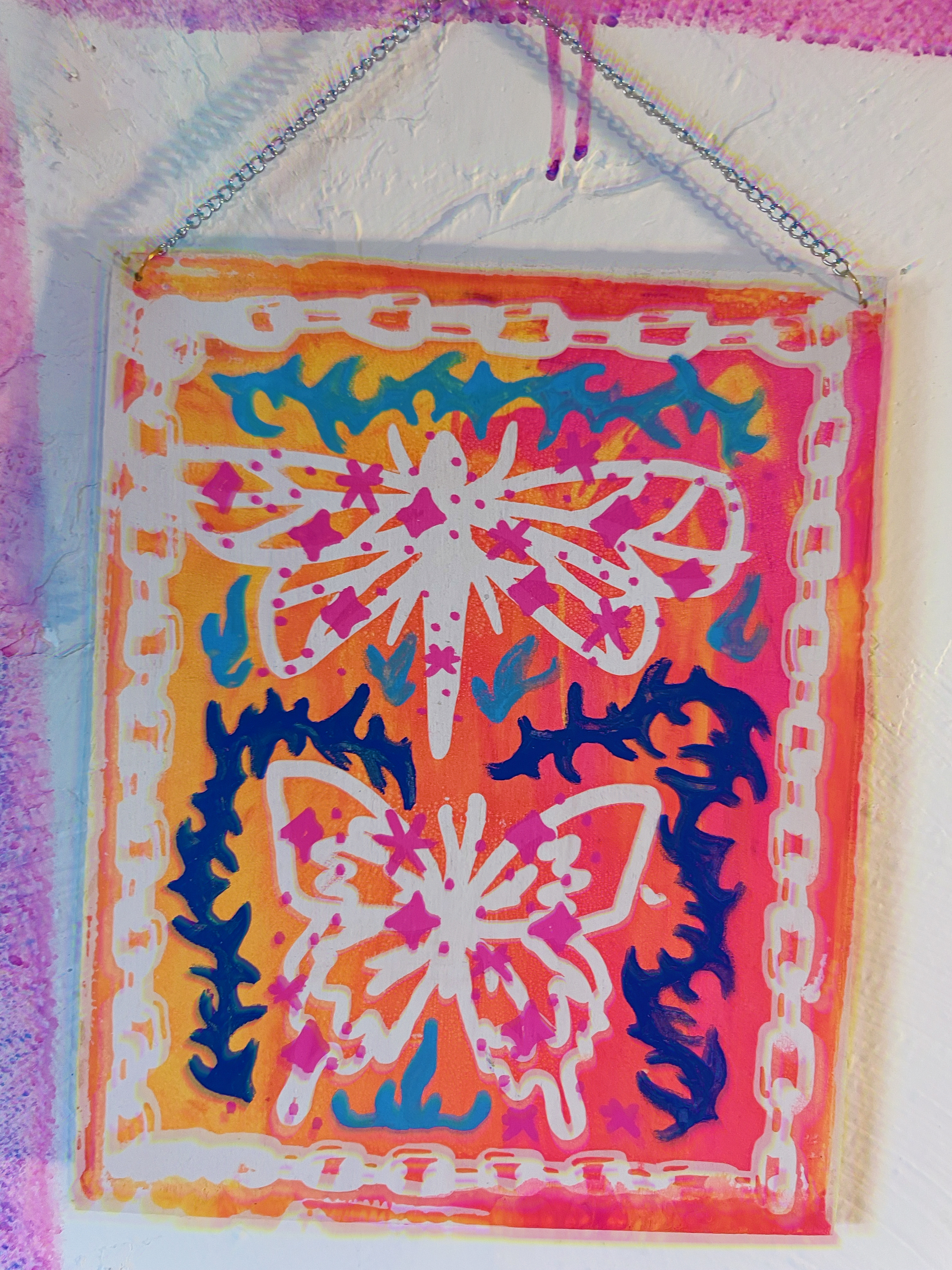 Wrong Realm
Screenprint on wood and marker, 2021
.・。.・゜✭・.・✫・゜・。.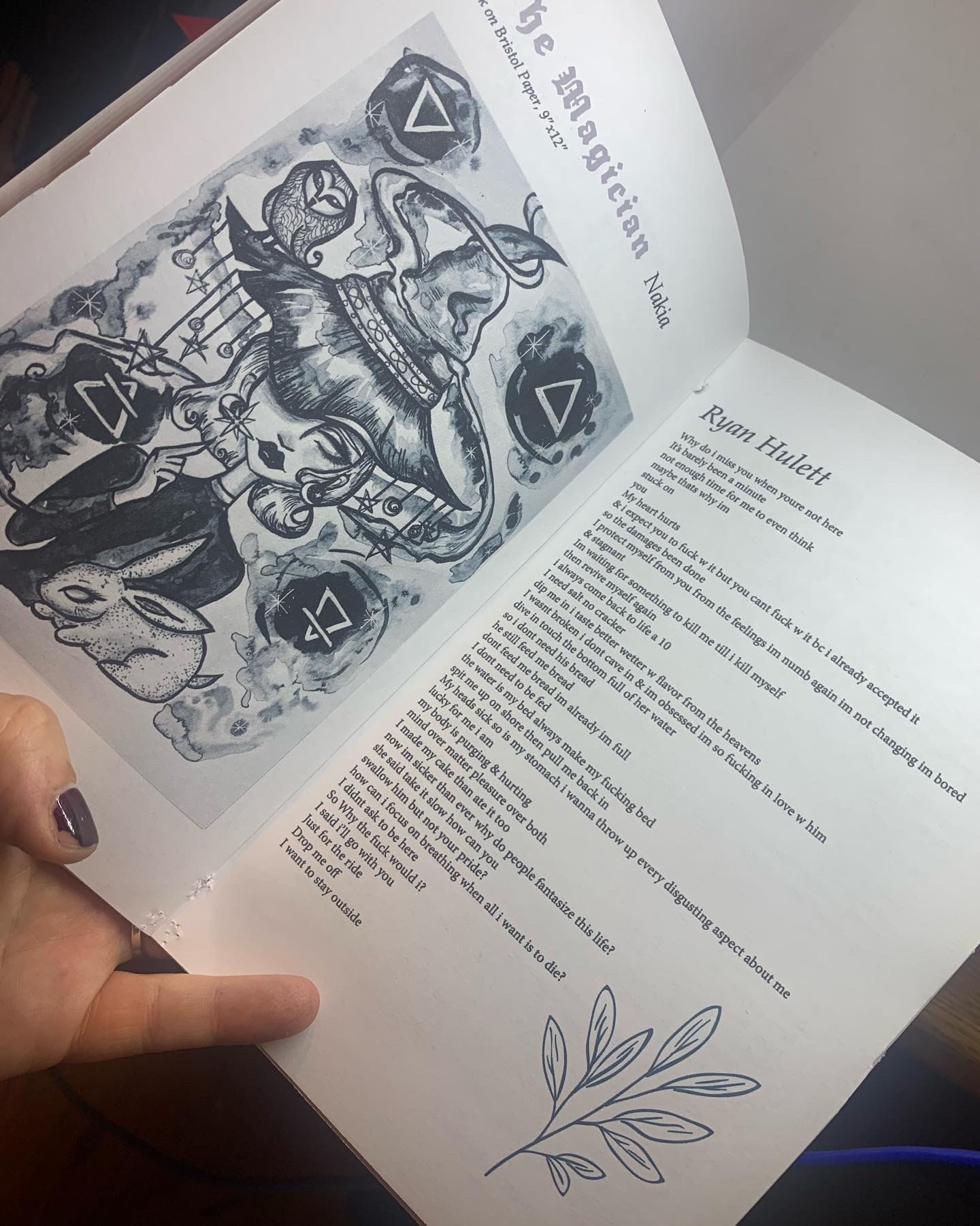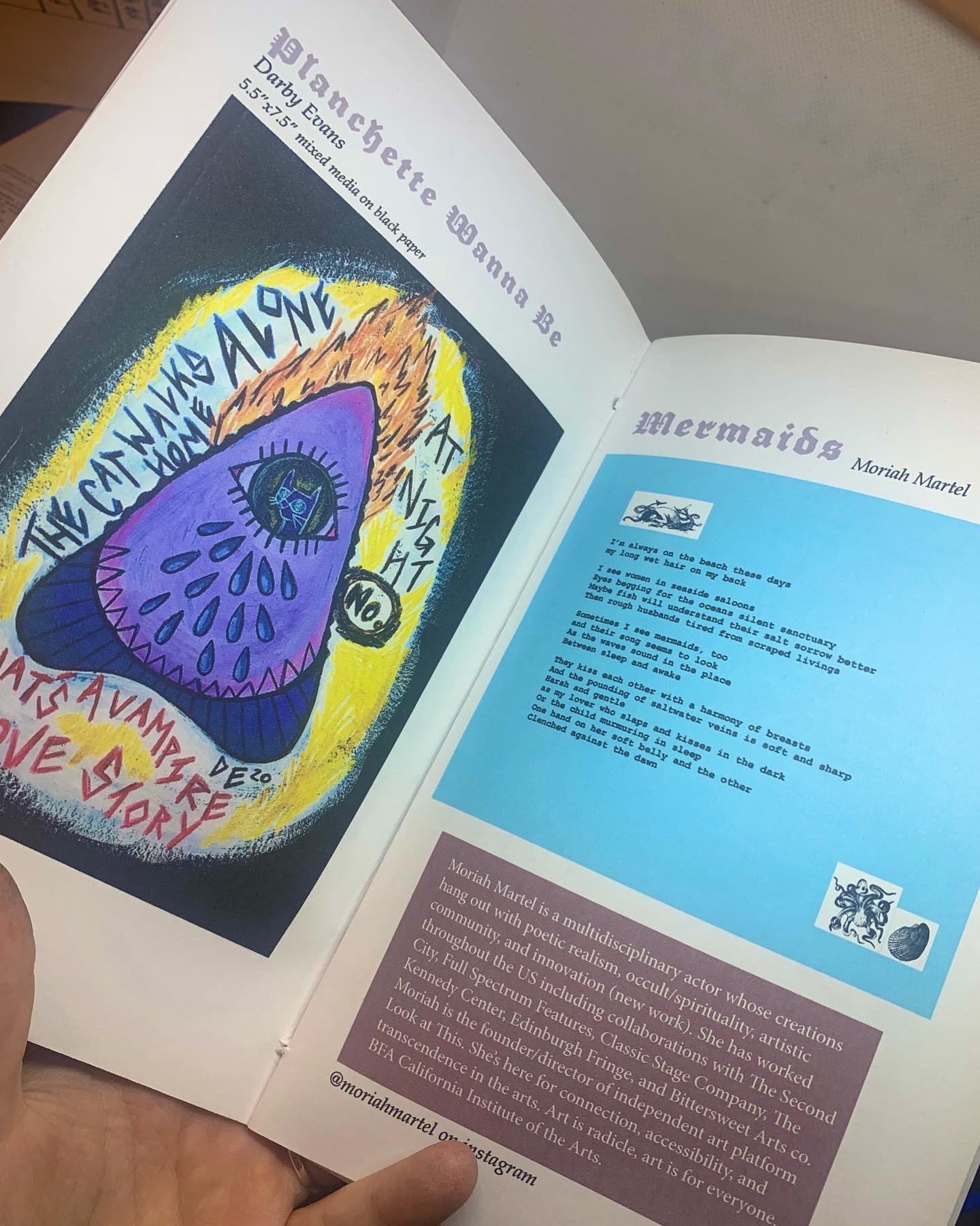 Myths & Magic Collaborative Zine
paper and digital images from artists, 2021

Myths & Magic was created from the need to bring artist communities together throughout the world. Contains 32 pages of work from artists and writers who submitted works about myths or magic.
.・。.・゜✭・.・✫・゜・。.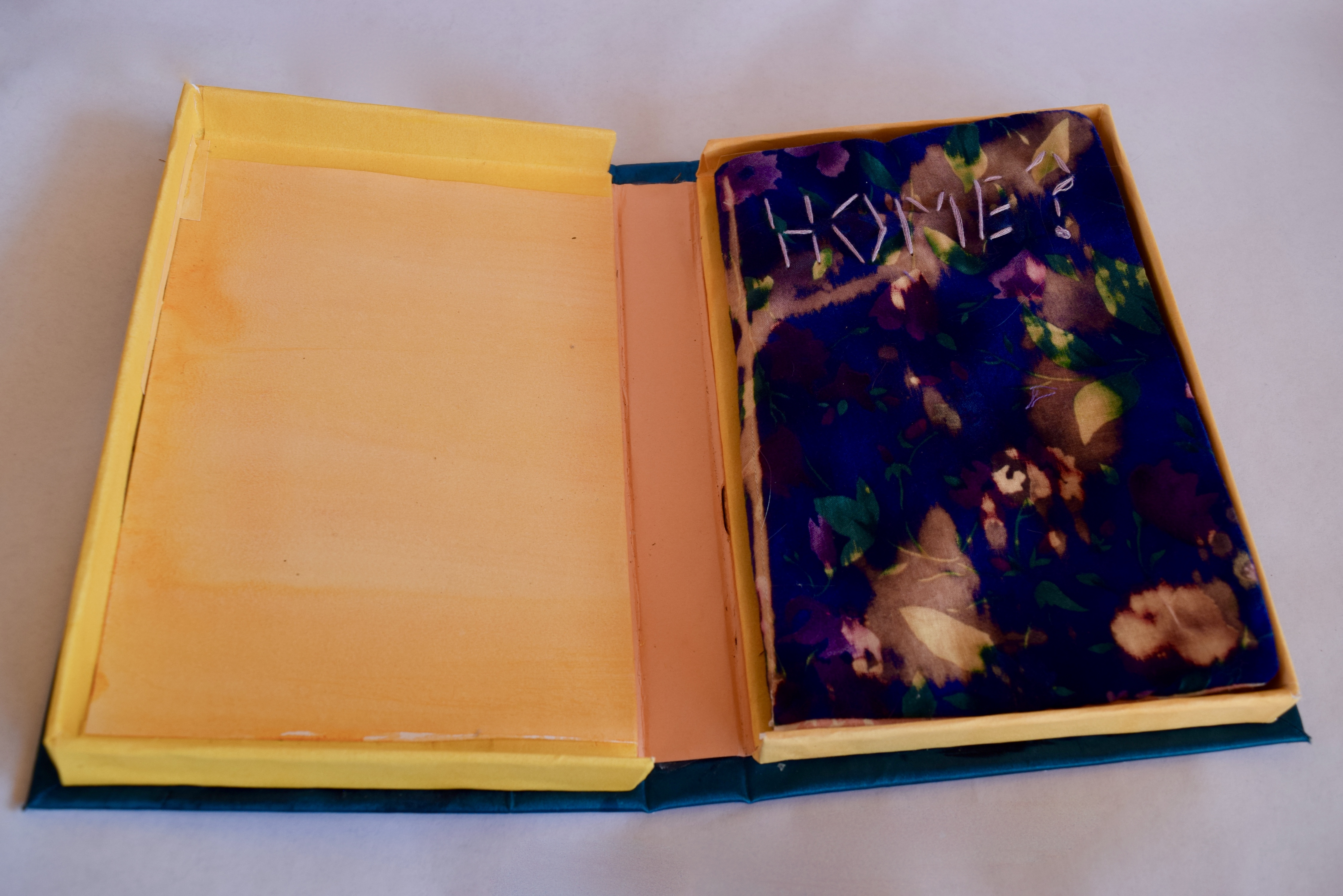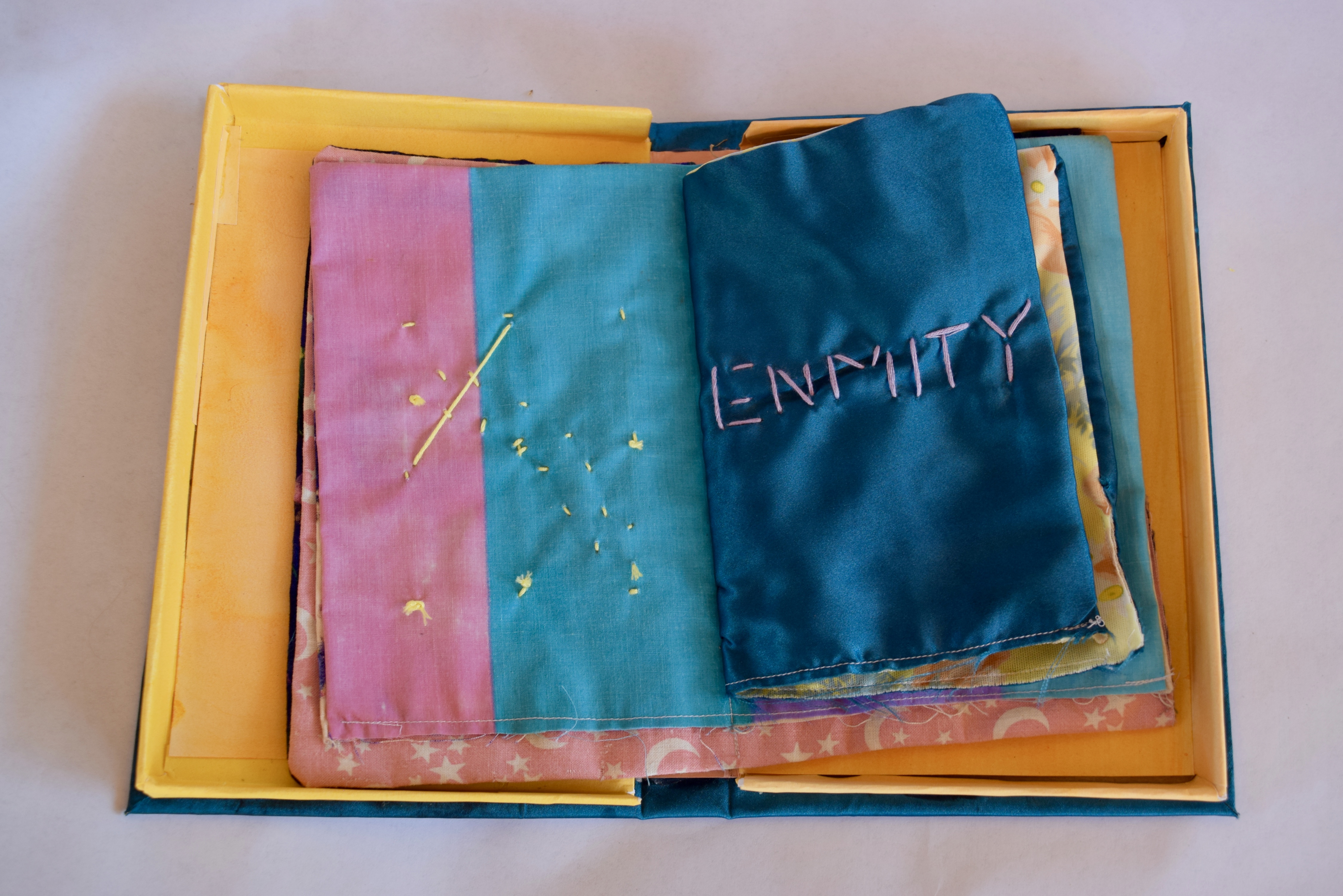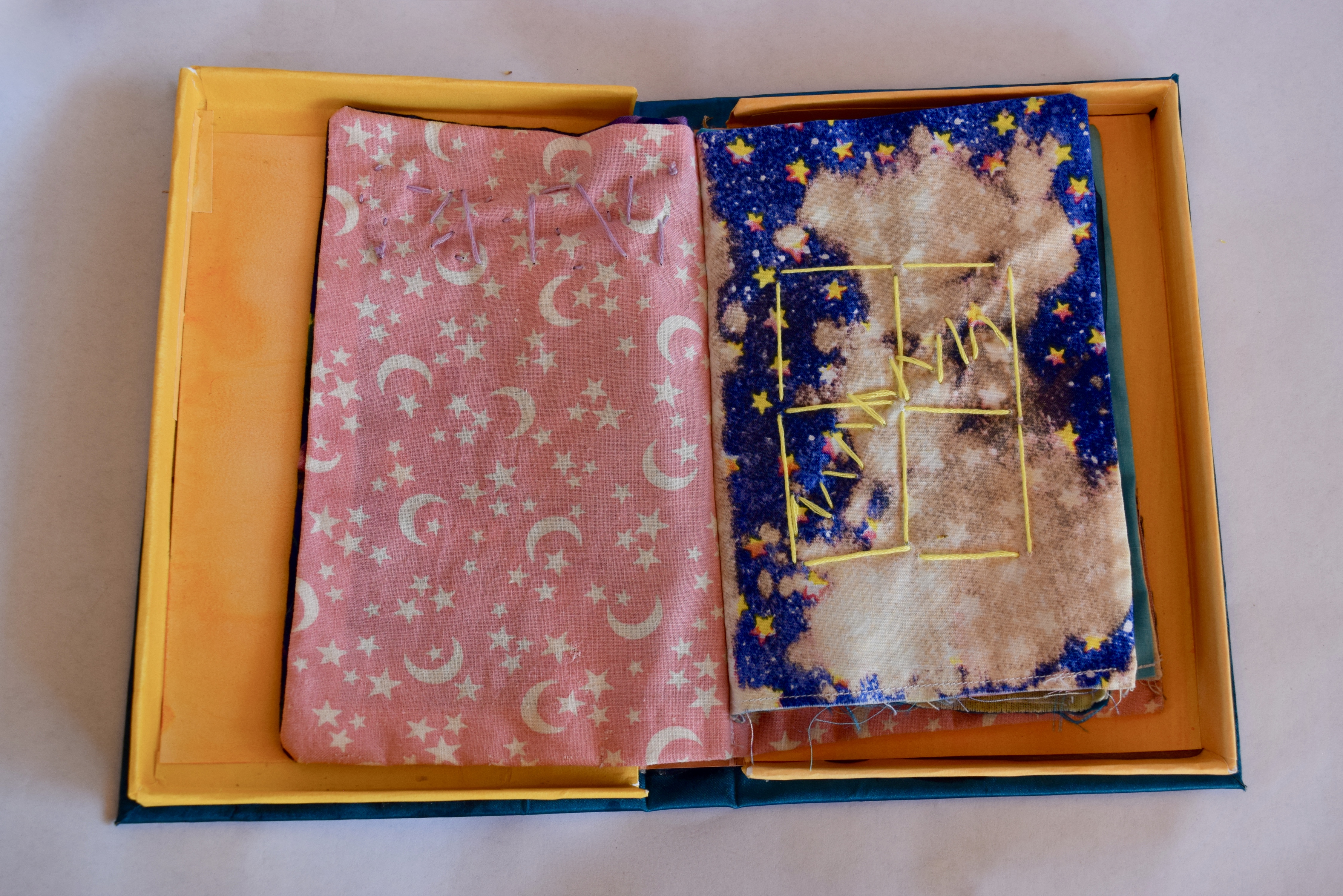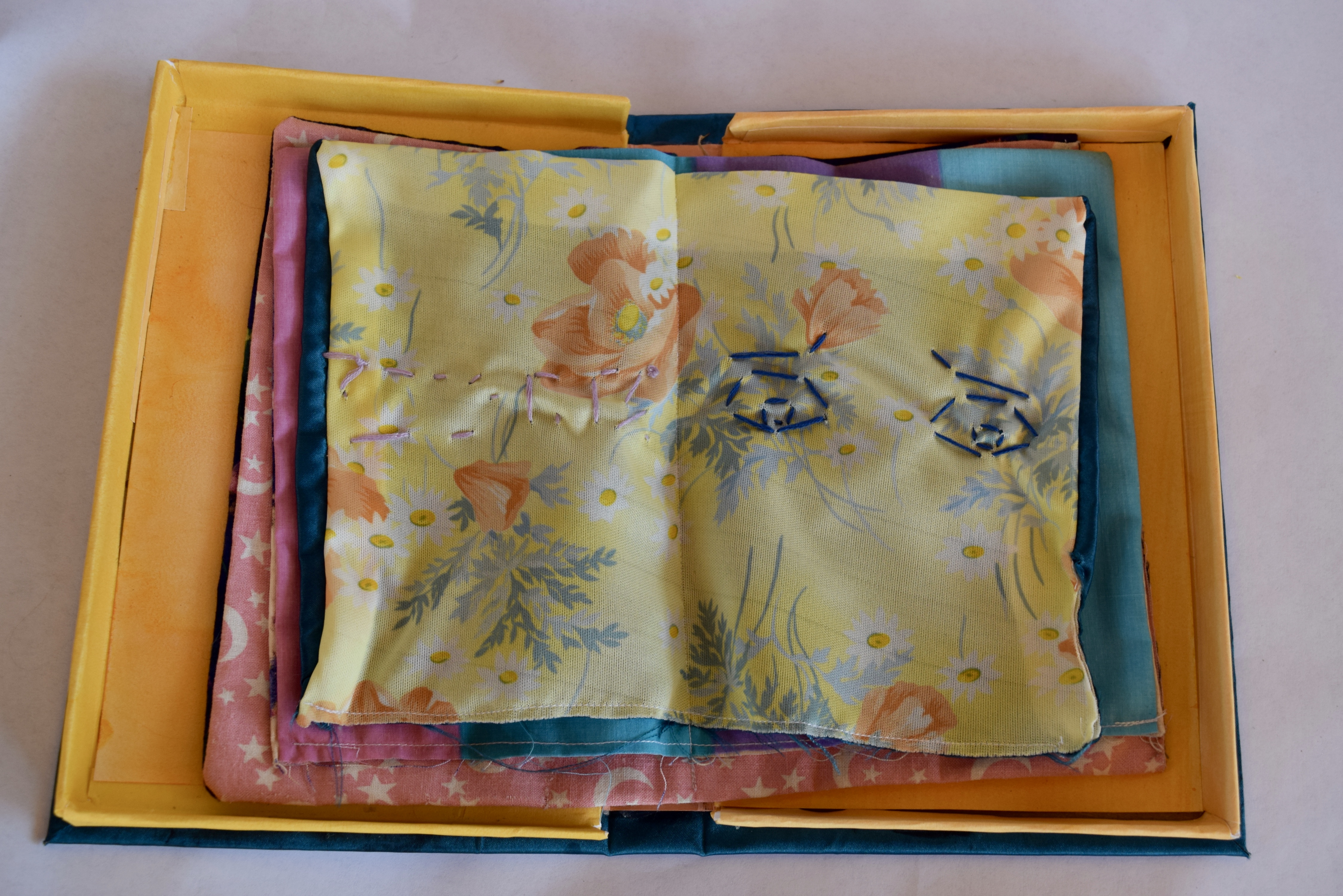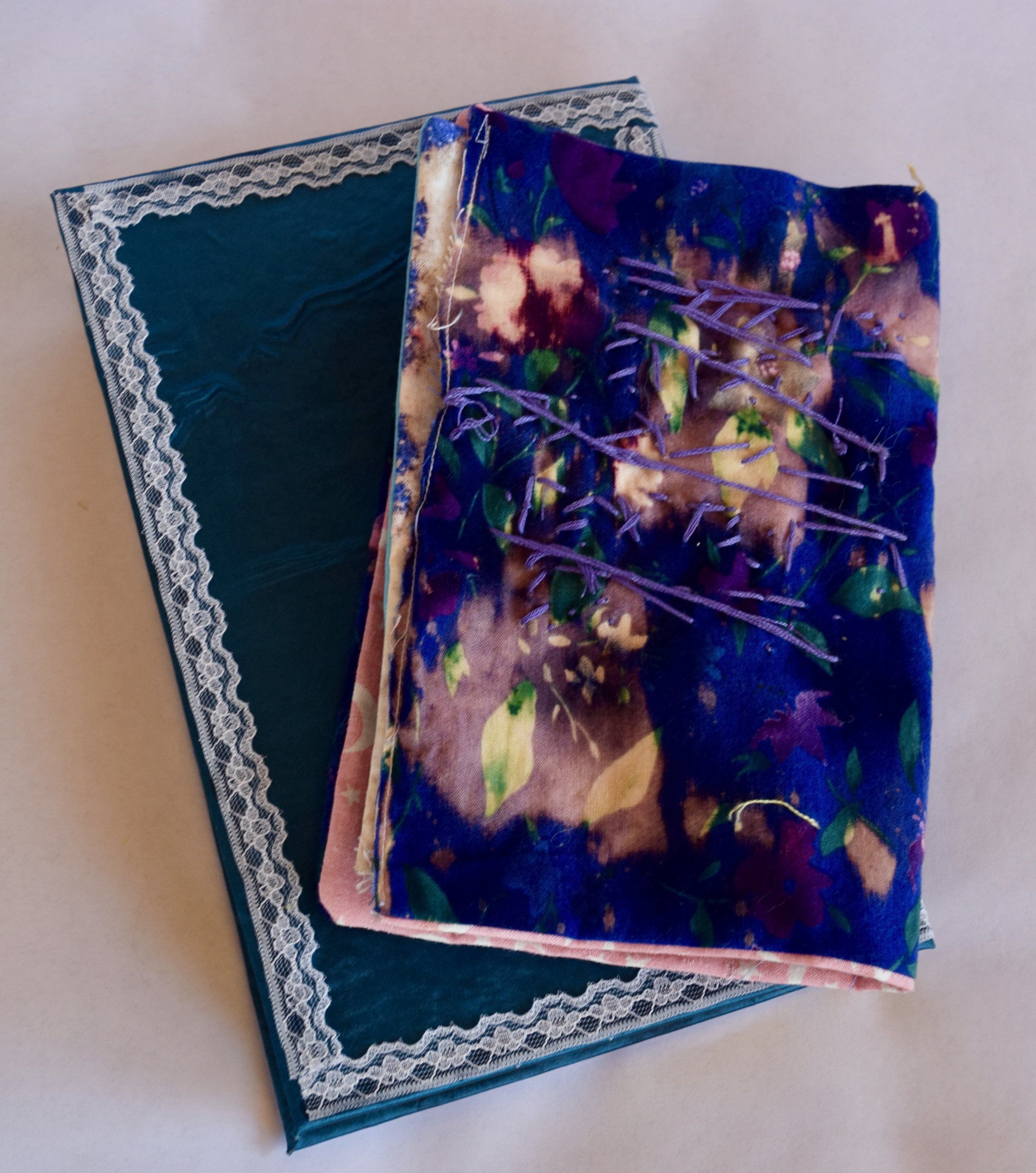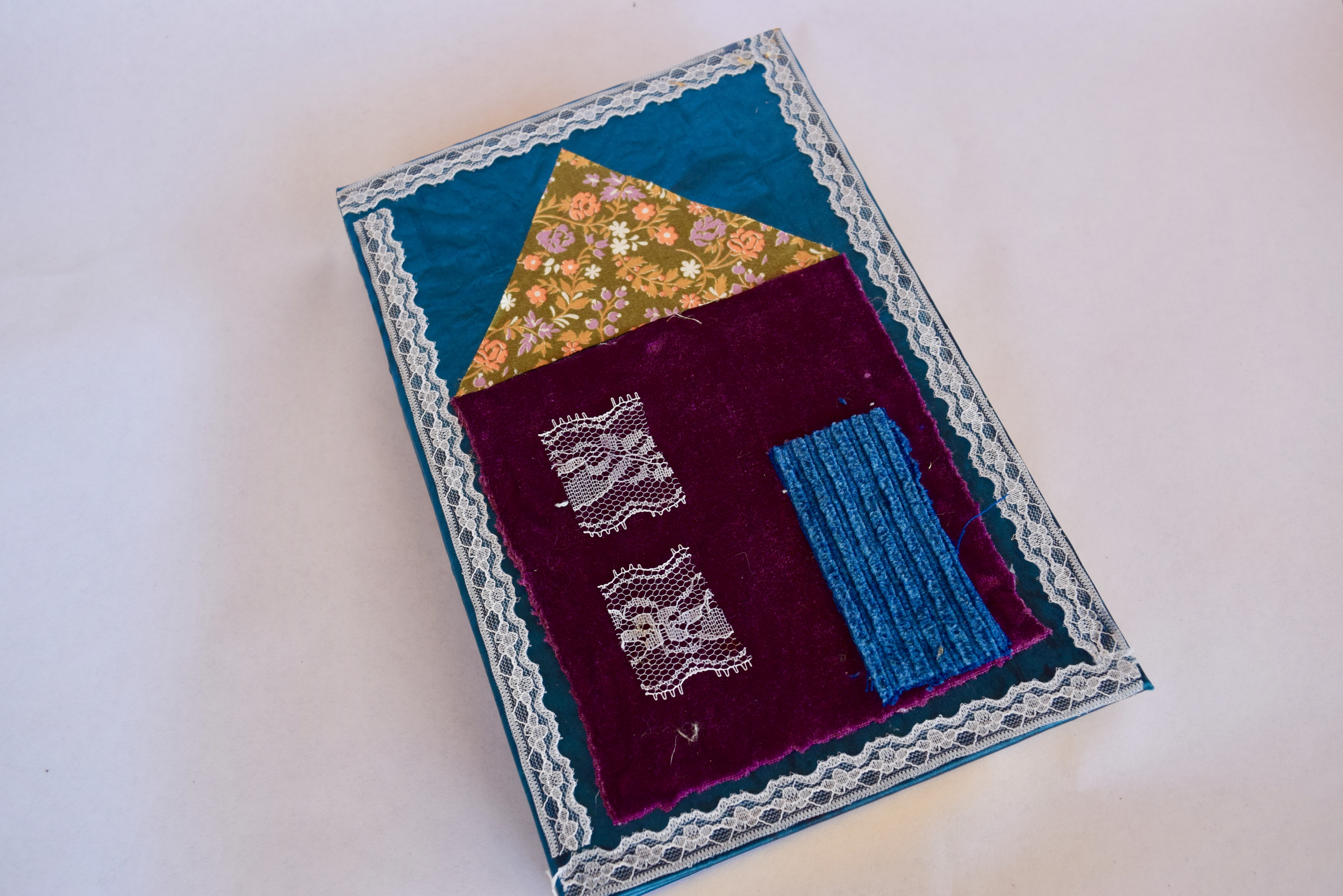 Home?

fabric and clamshell box interactive book, 8x5 in, 2020

Home? Was created admist the March 2020 "stay at home order" in the US. It signifies how a home is not the safest place for certain individuals and without being able to leave can cause serious disruption due to interpersonal conflict and violence. The embroidered book represents the unstability of the situation, and the clamshell box is an attempt to hold this in place securely.






.・。.・゜✭・.・✫・゜・。.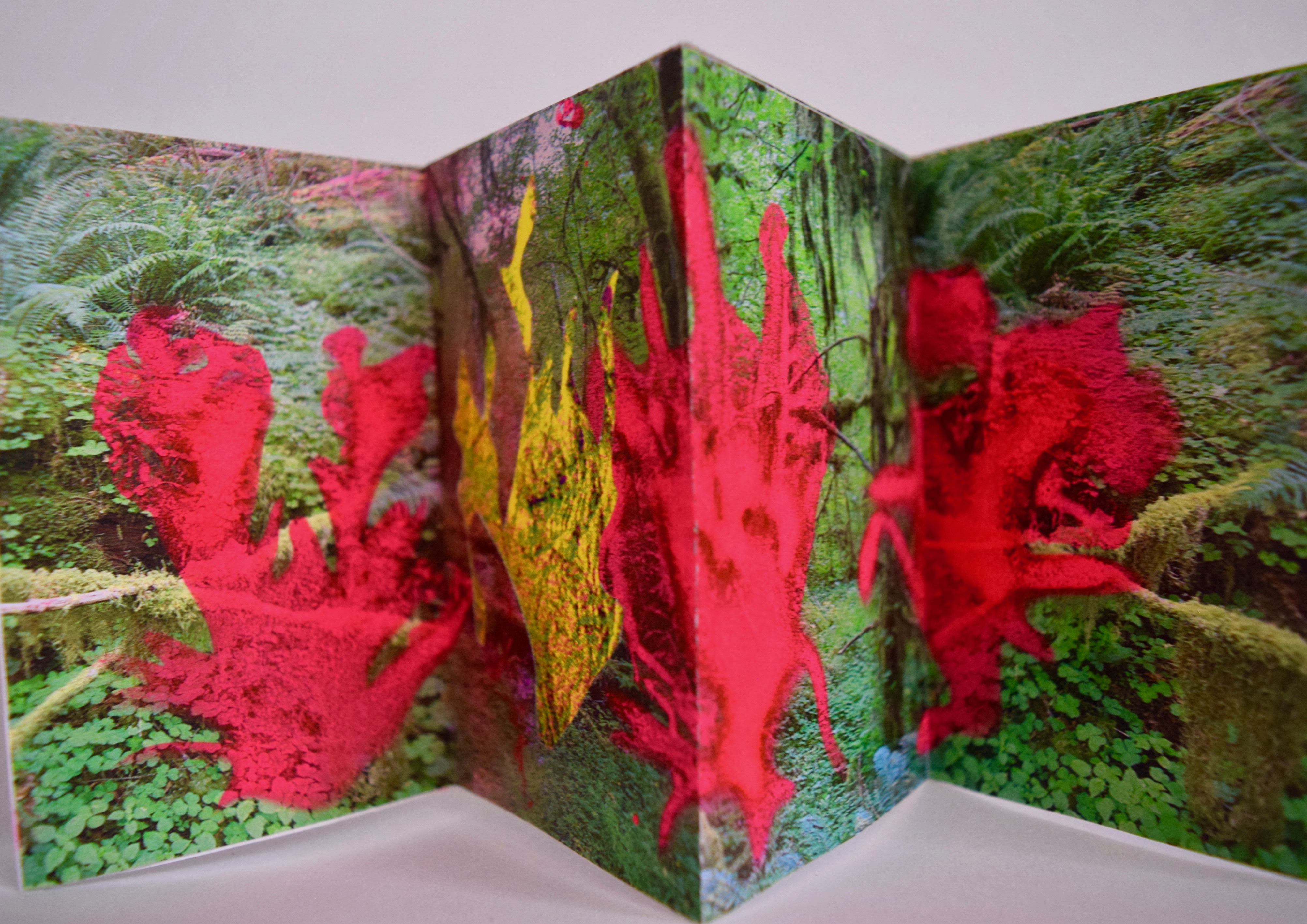 The Bog

fabric, paper, print and spray paint 5x3 in 2020
The Bog is a 5 series artist book about the relationship between the prehistoric and the futuristic. The images in the book were taken from the Ho Rainforest in Washington, a forest filled with plants and living matter that has existed for thousands of years before humans ever appeared.
Layered on top is the images of a new plant, a futuristic take on a world we might eventually live in due to the use of industrial manufacturing and chemicals. The new flower is a florescent pink morph of what once existed, a new normal within
the natural ecosystem.
.・。.・゜✭・.・✫・゜・。.