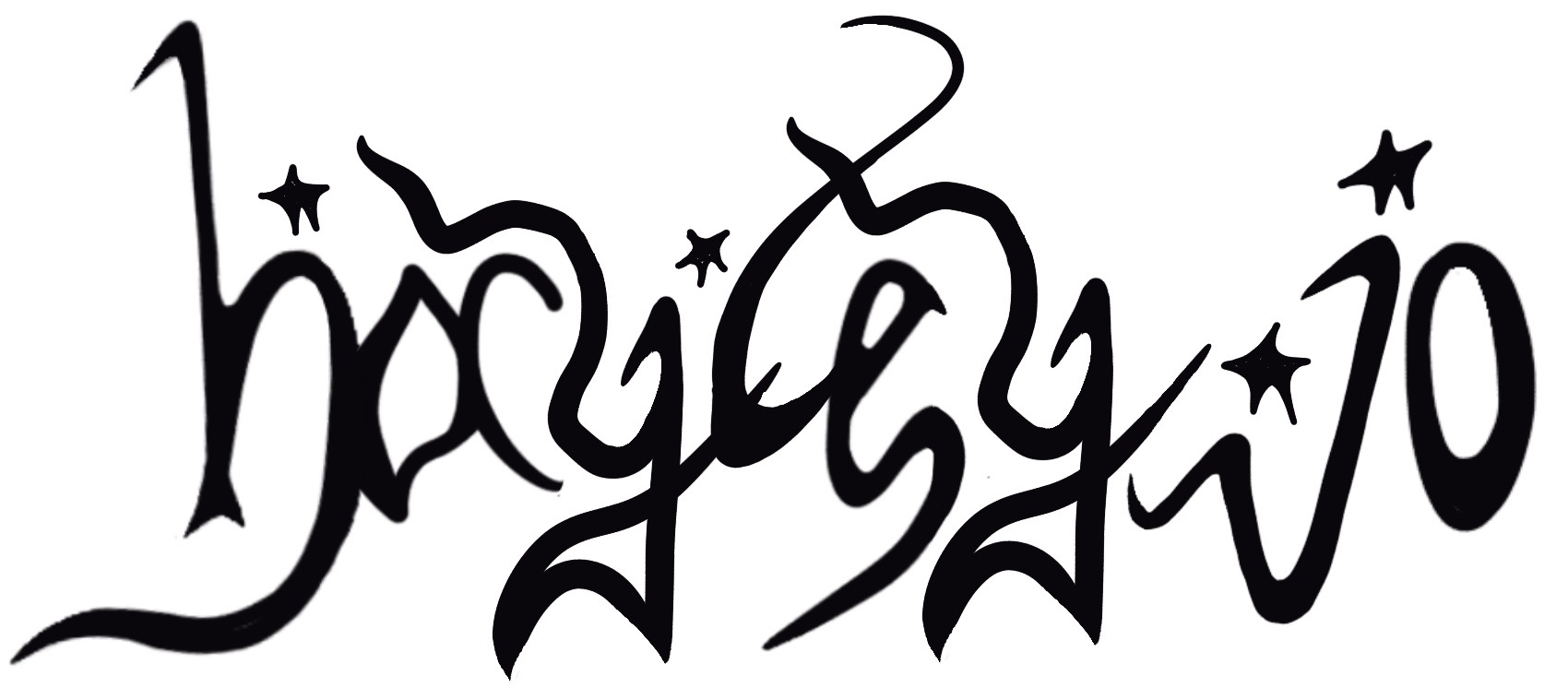 & print works
back to portfolio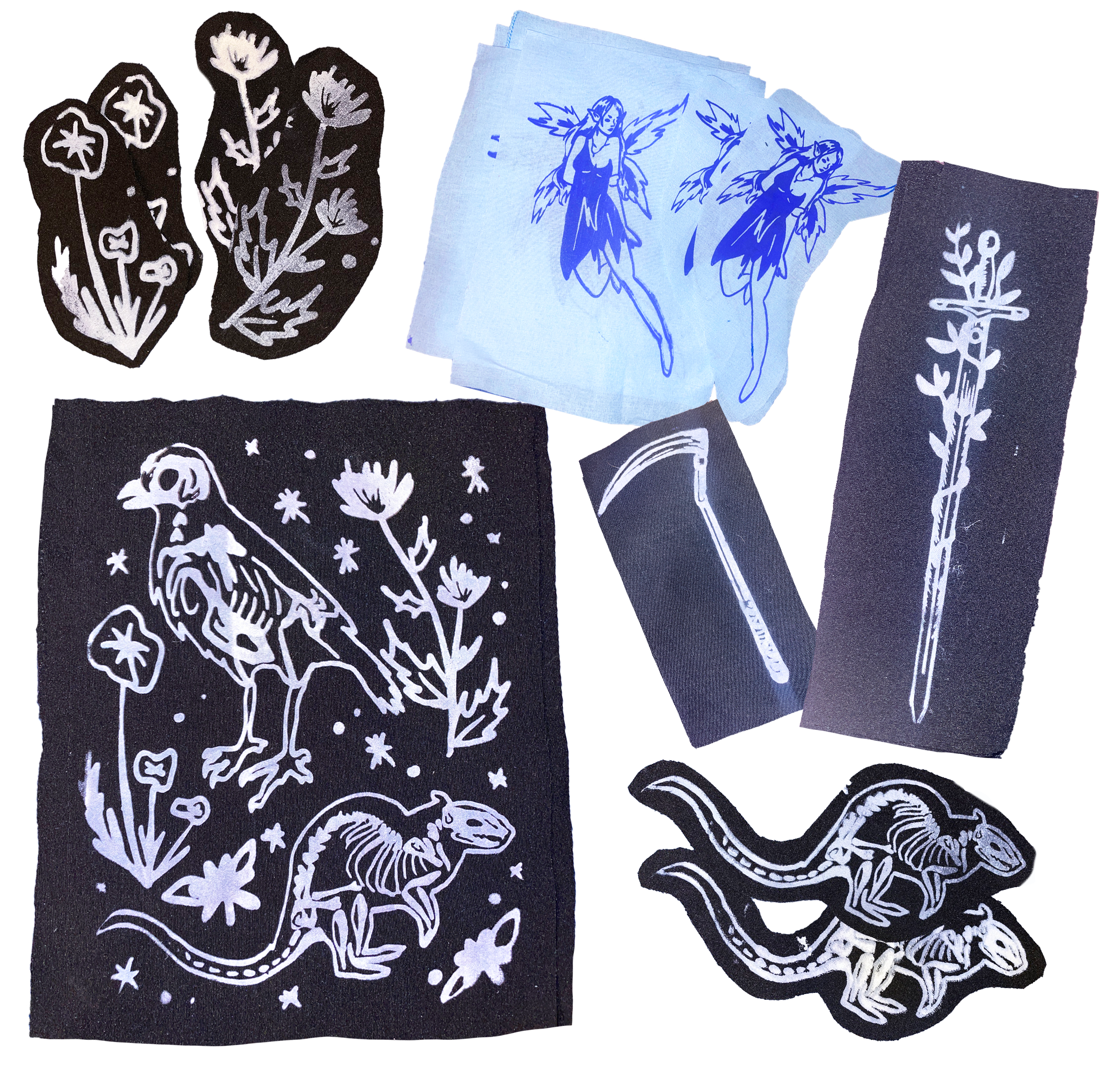 Various Work on Fabric

screenprint on fabric, 2021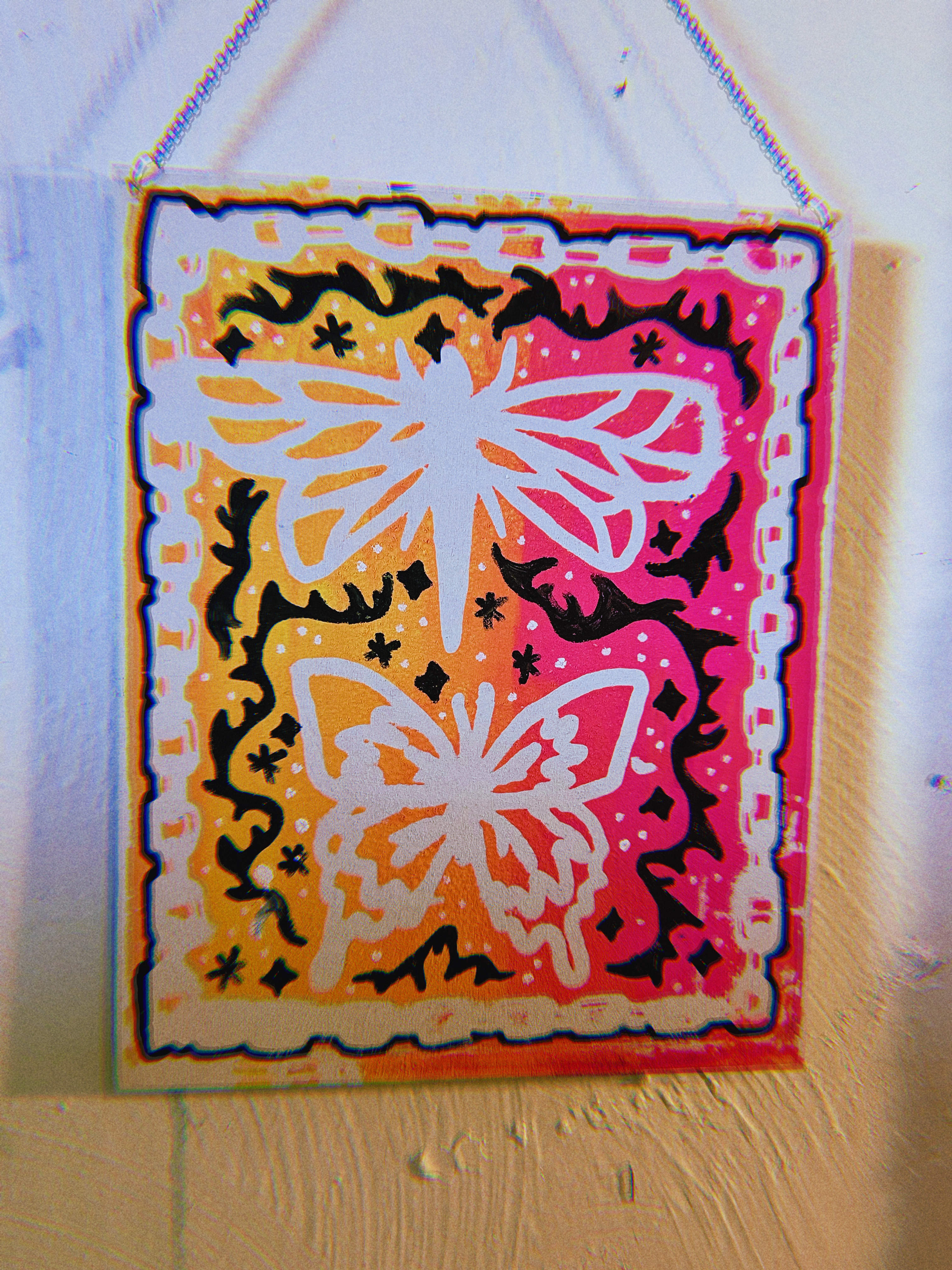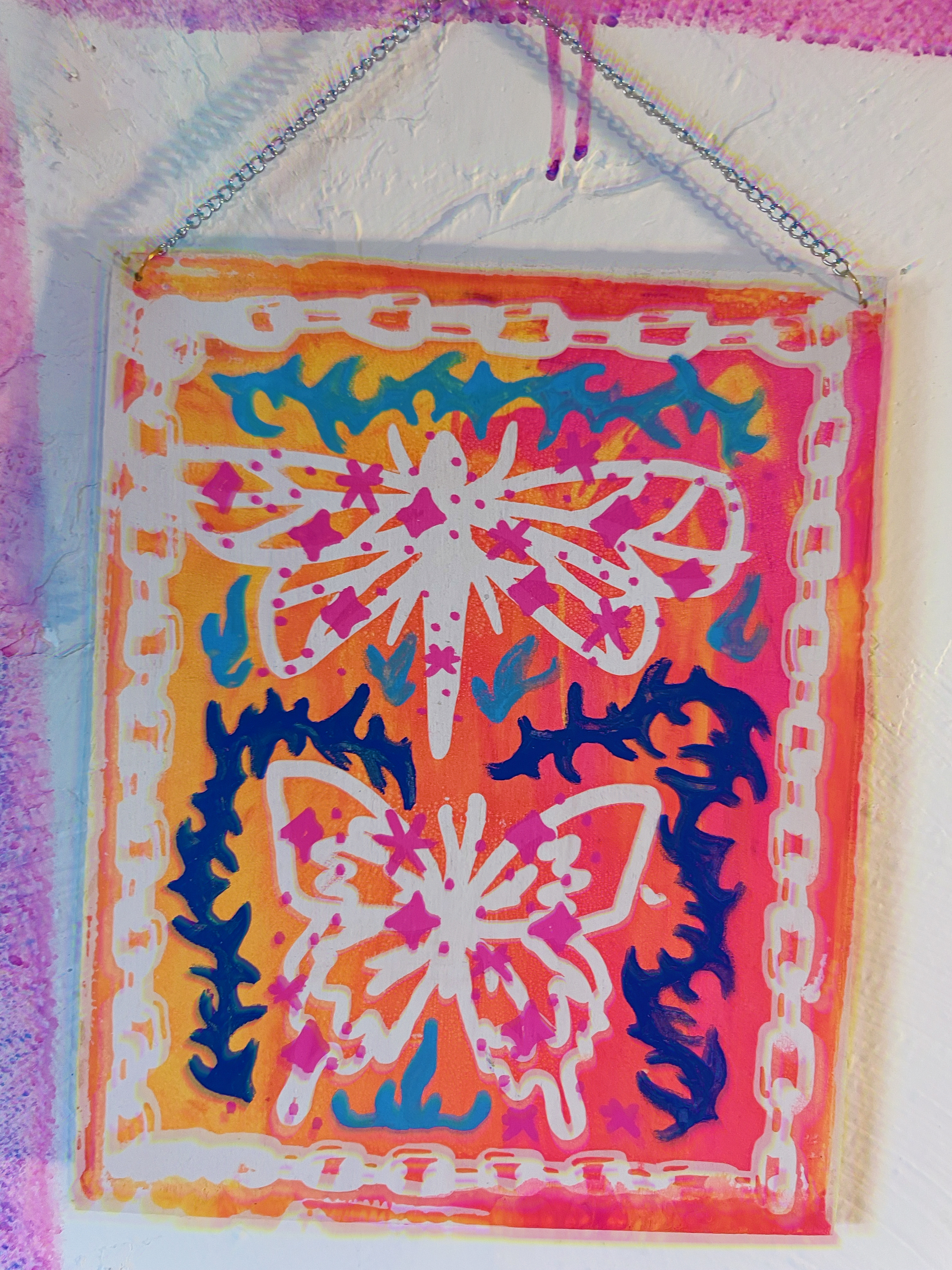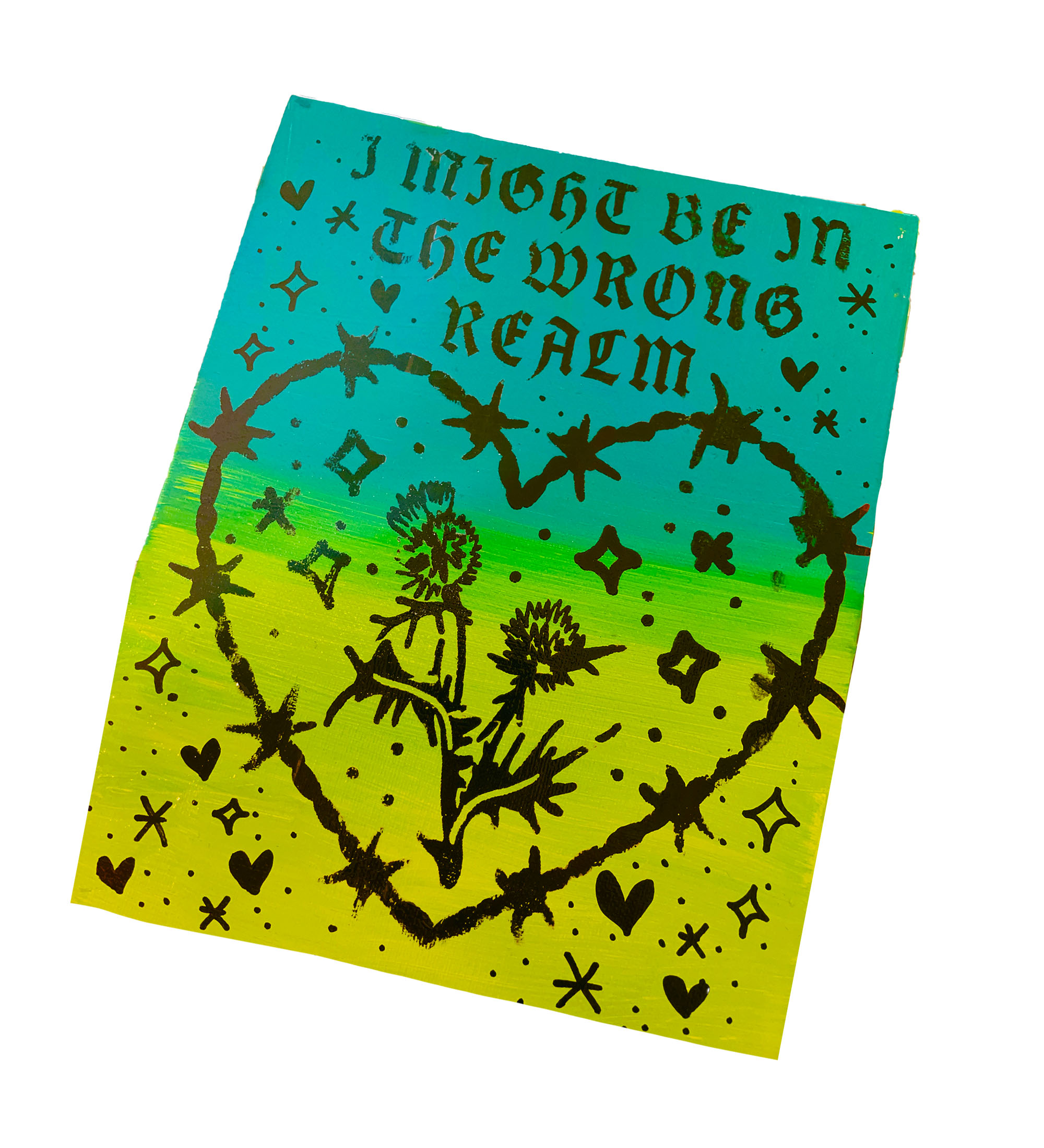 Wrong Realm

Screenprint on wood and marker, 2021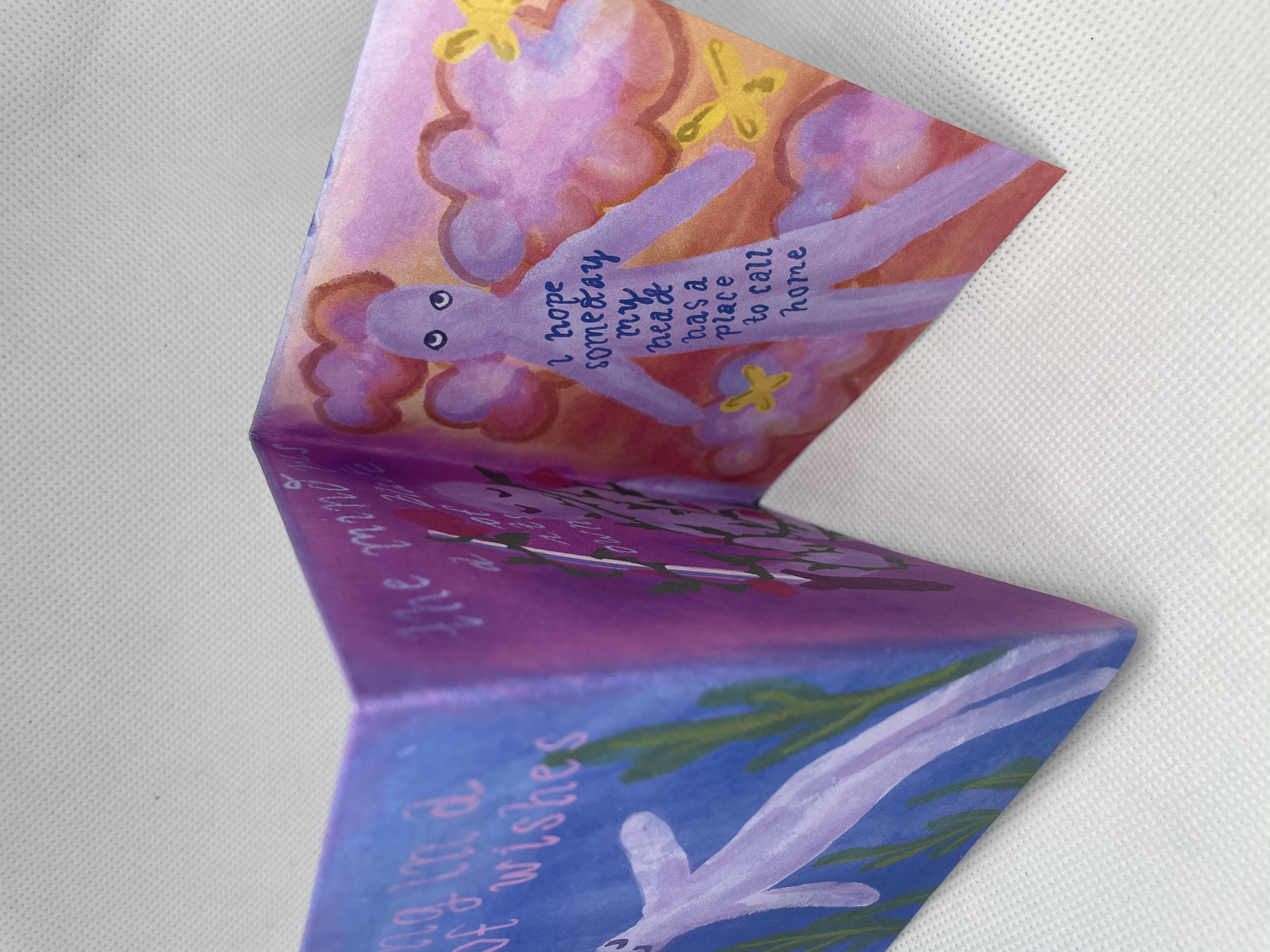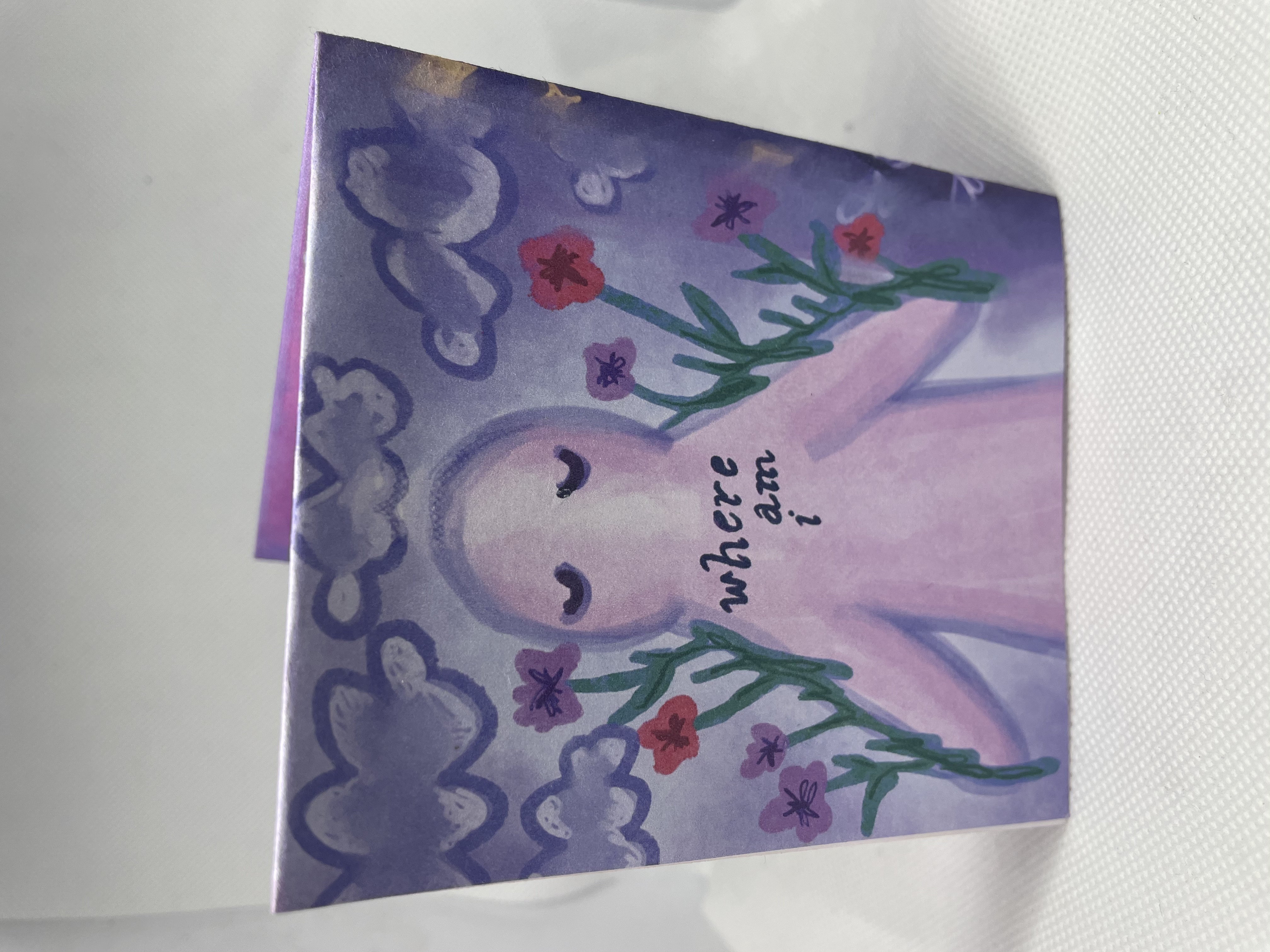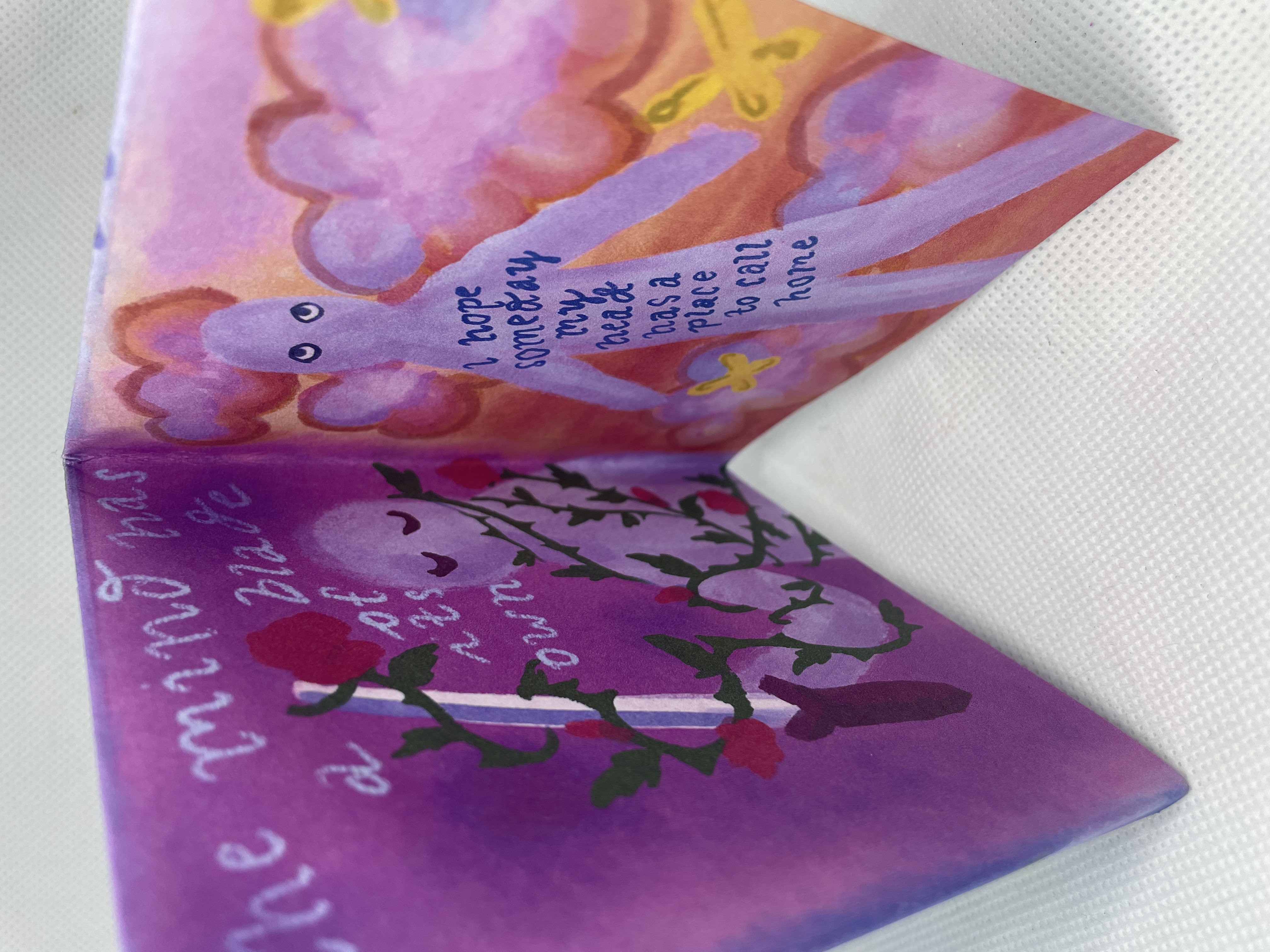 Float

6 page zine on paper, drawn on procreate for ipad, 3x3 in., 2021

Float surrounds my feelings with derealization and distraction. Through the past year of the 2020 pandemic, I have used art and drawing as a way of distraction through my mental illness. The end of the zine signifies how sometimes I wish I could deal with reality in a sensible way.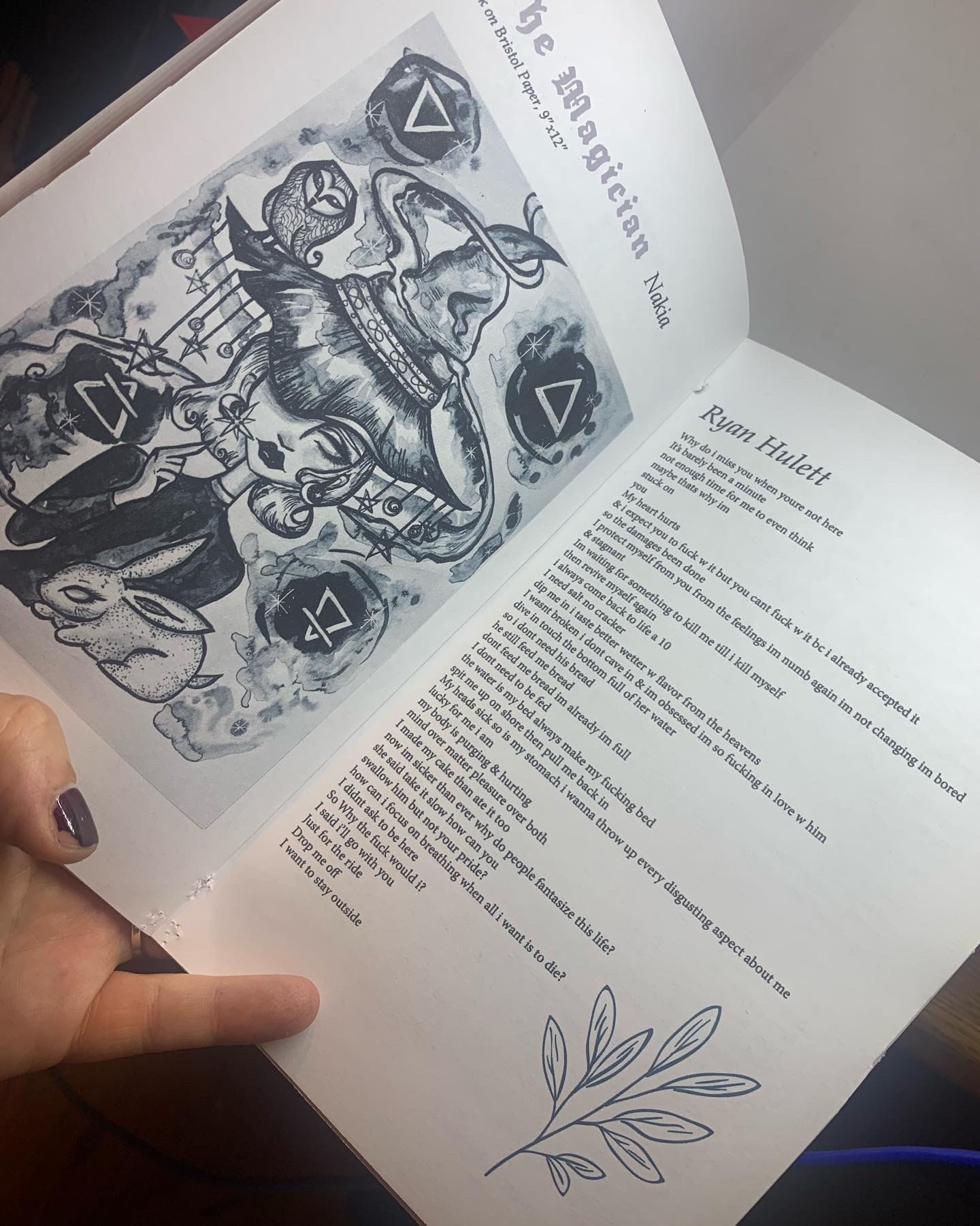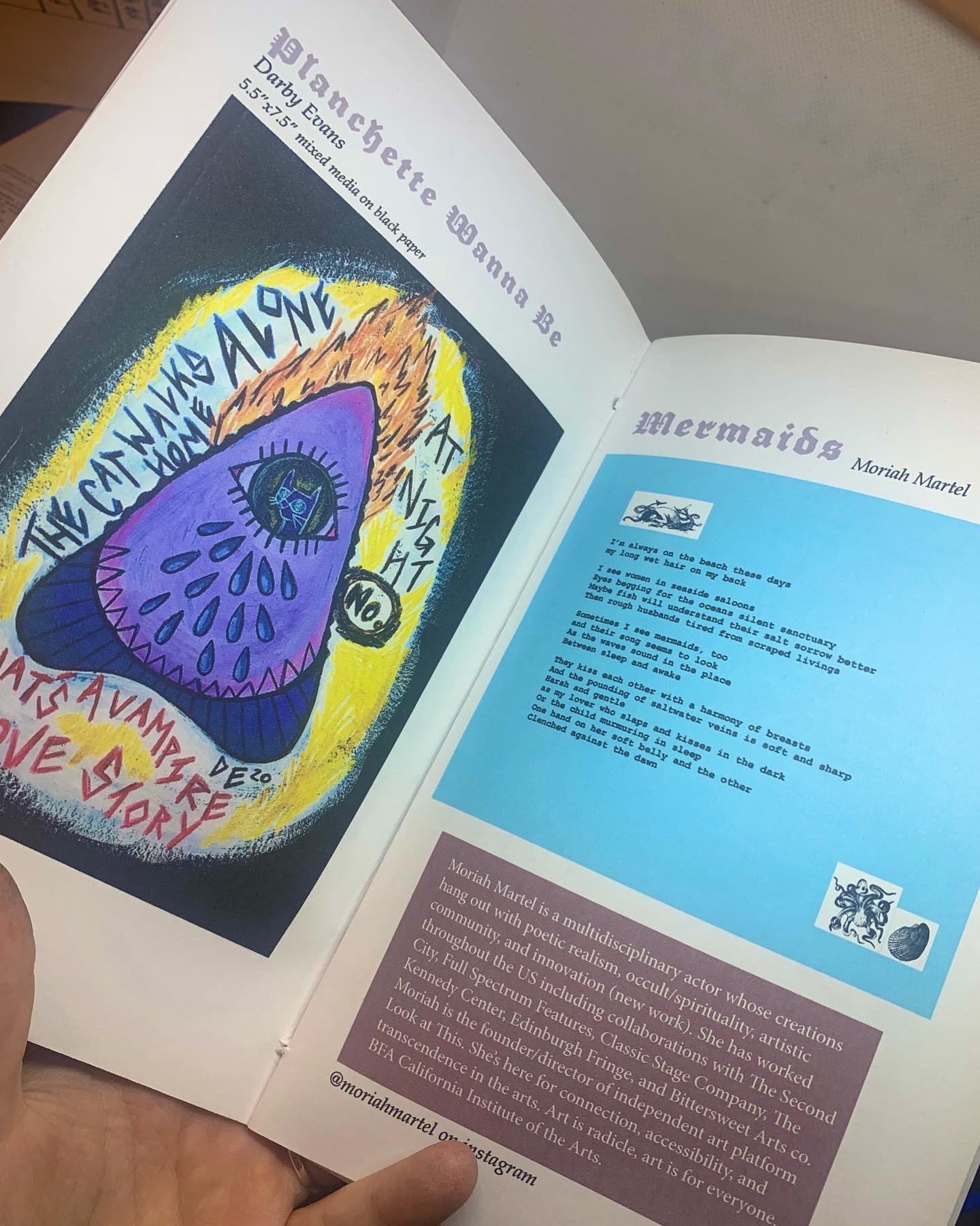 Myths & Magic Collaborative Zine
paper and digital images from artists, 2021

Myths & Magic was created from the need to bring artist communities together when we cant be together otherwise due to location or time. Contains 32 pages of bright colored images from artists and writers who submitted works about myths or magic.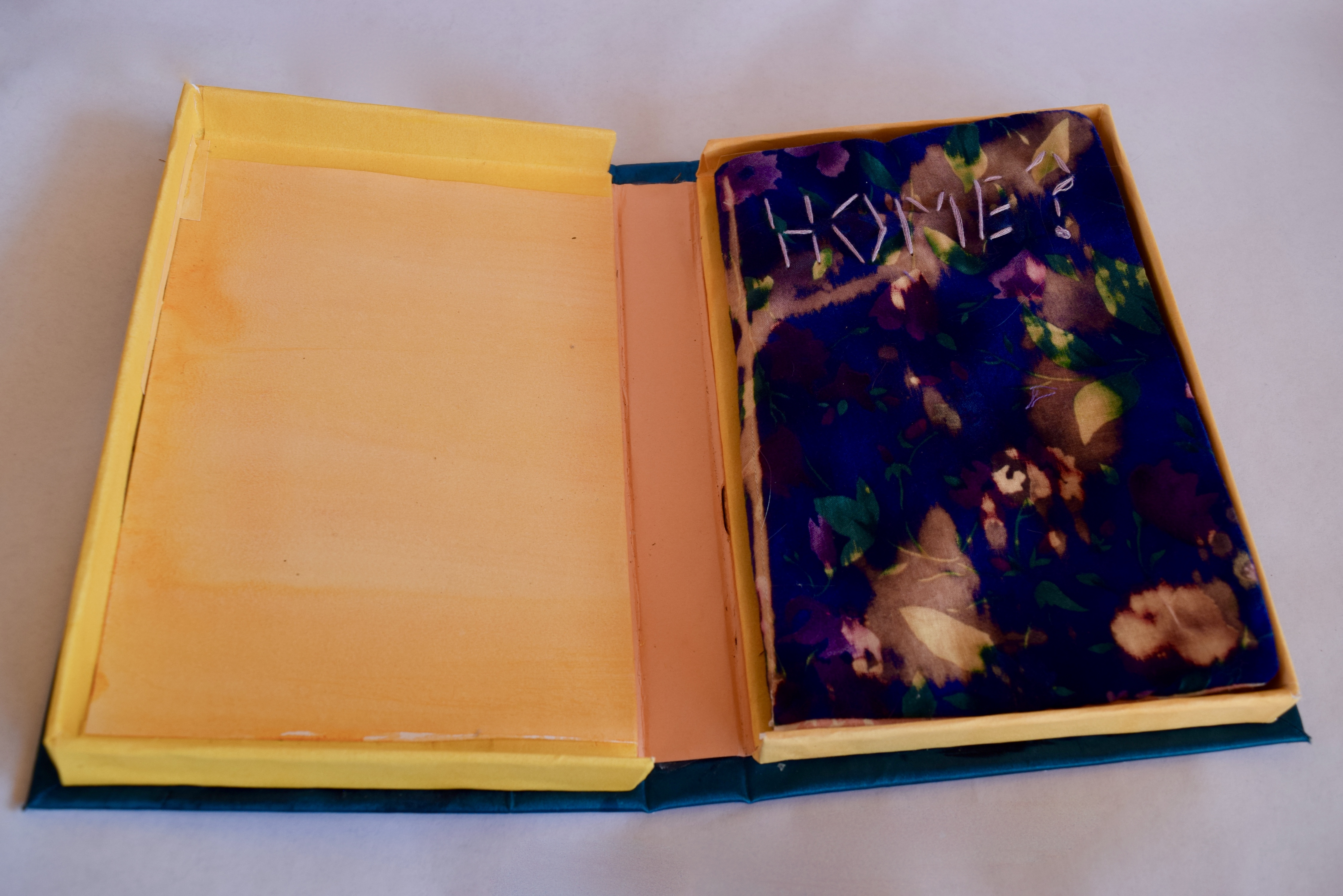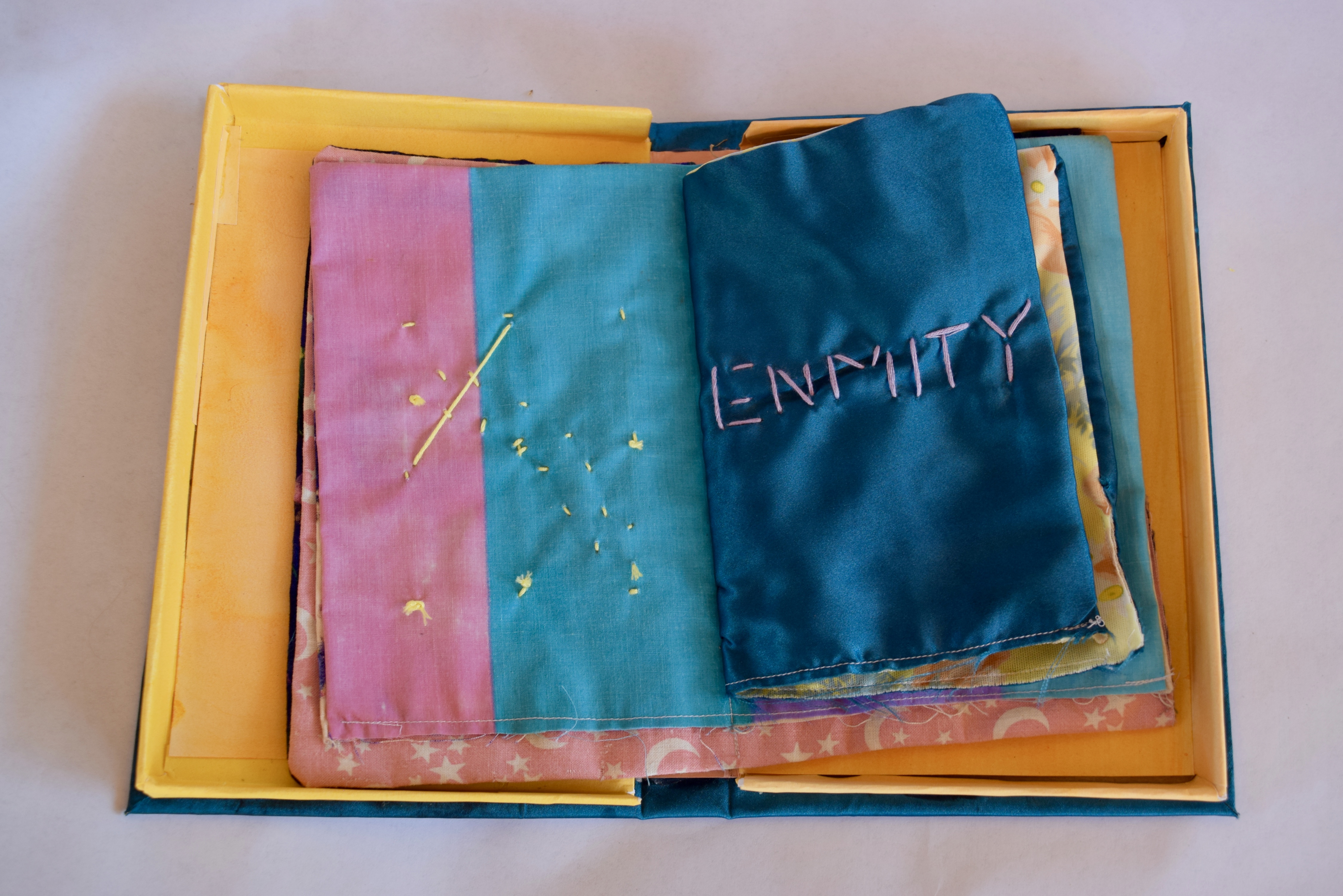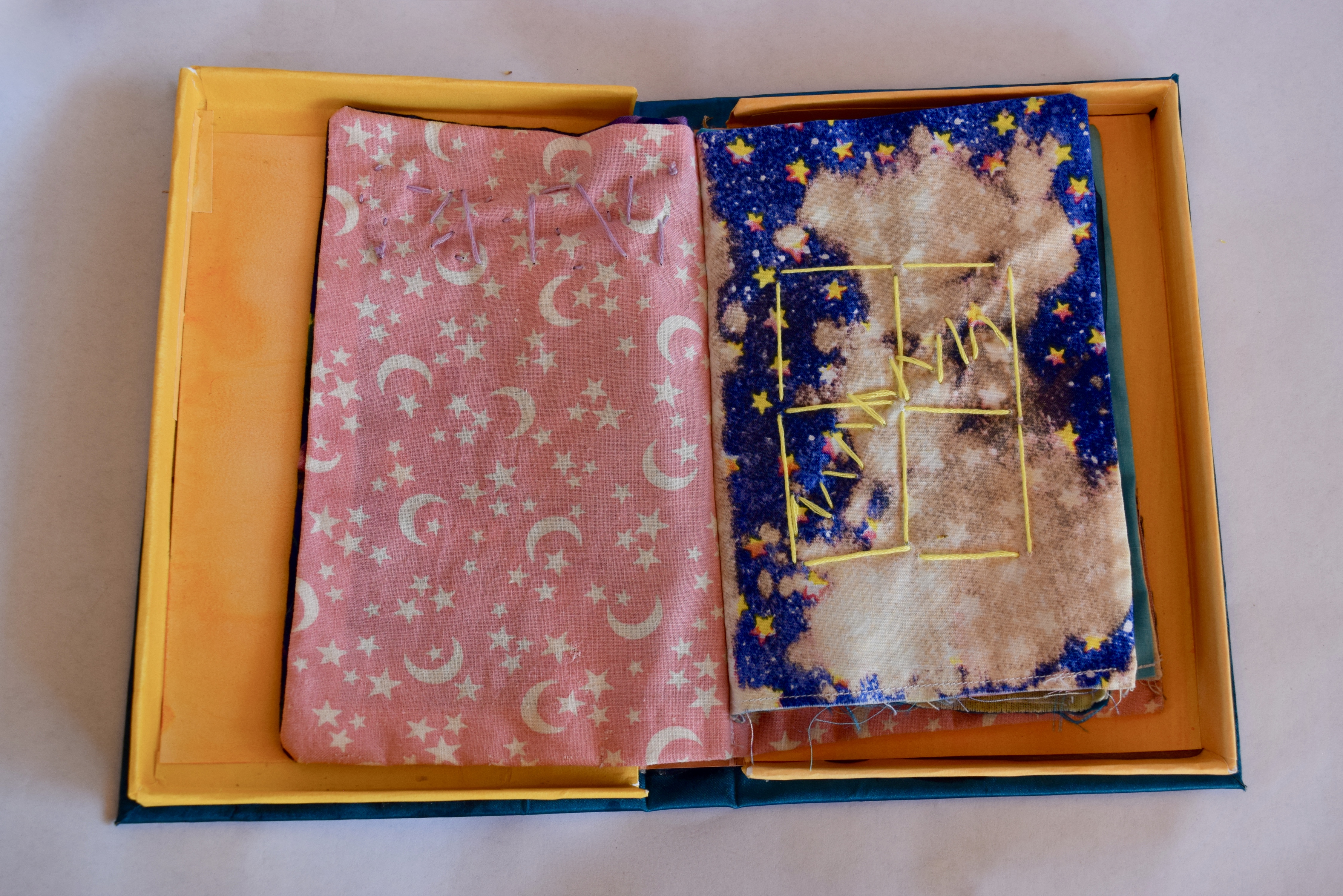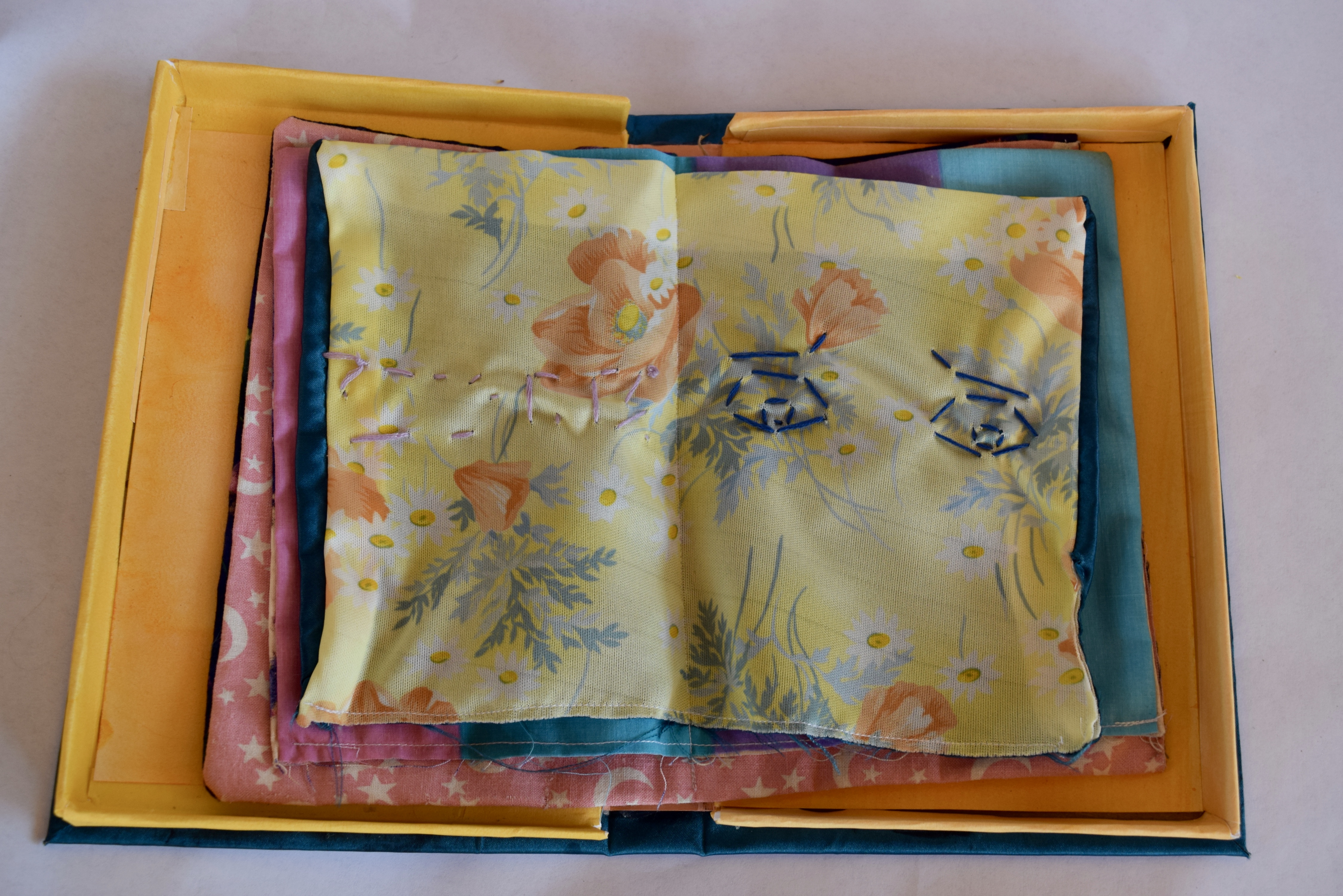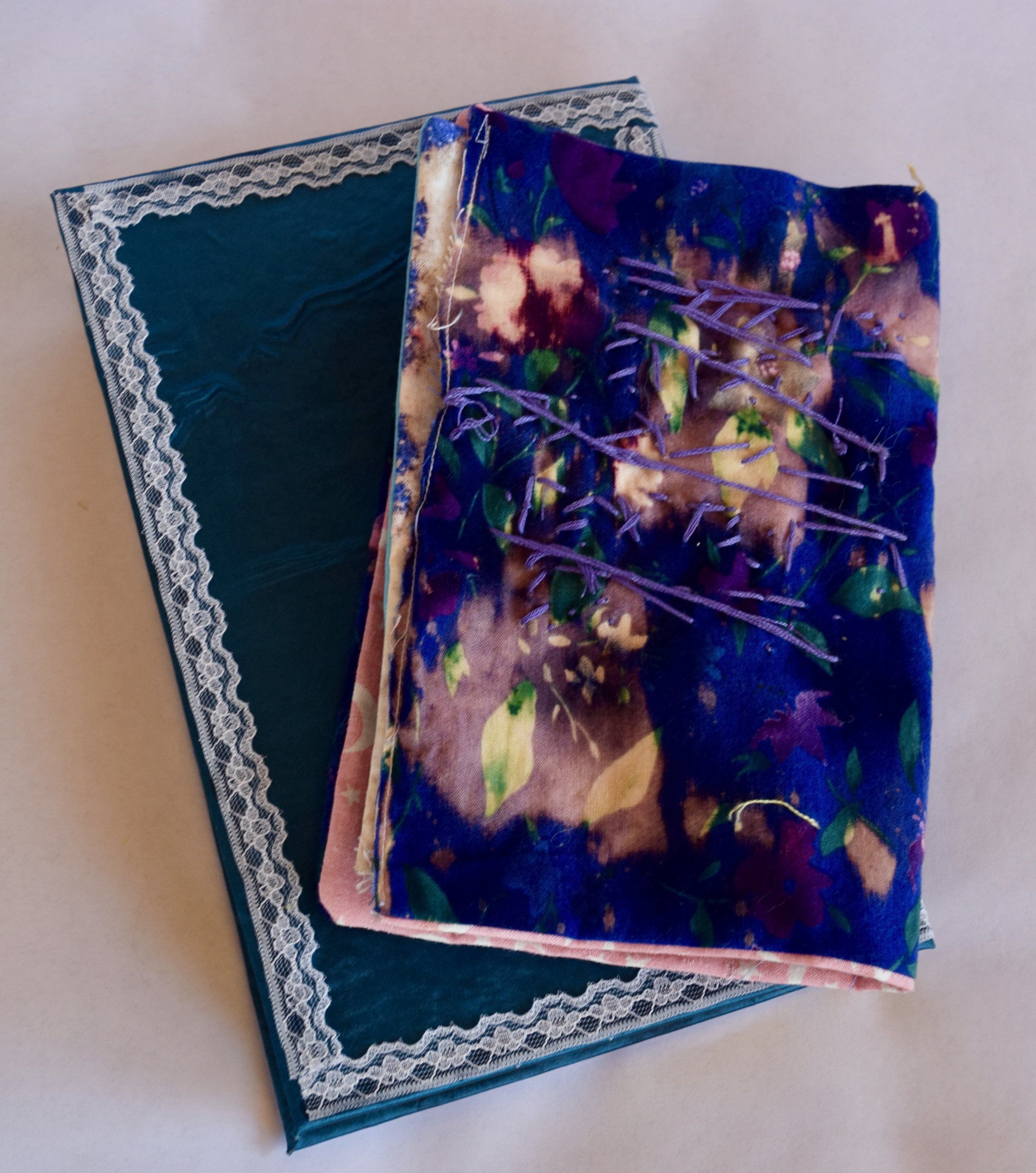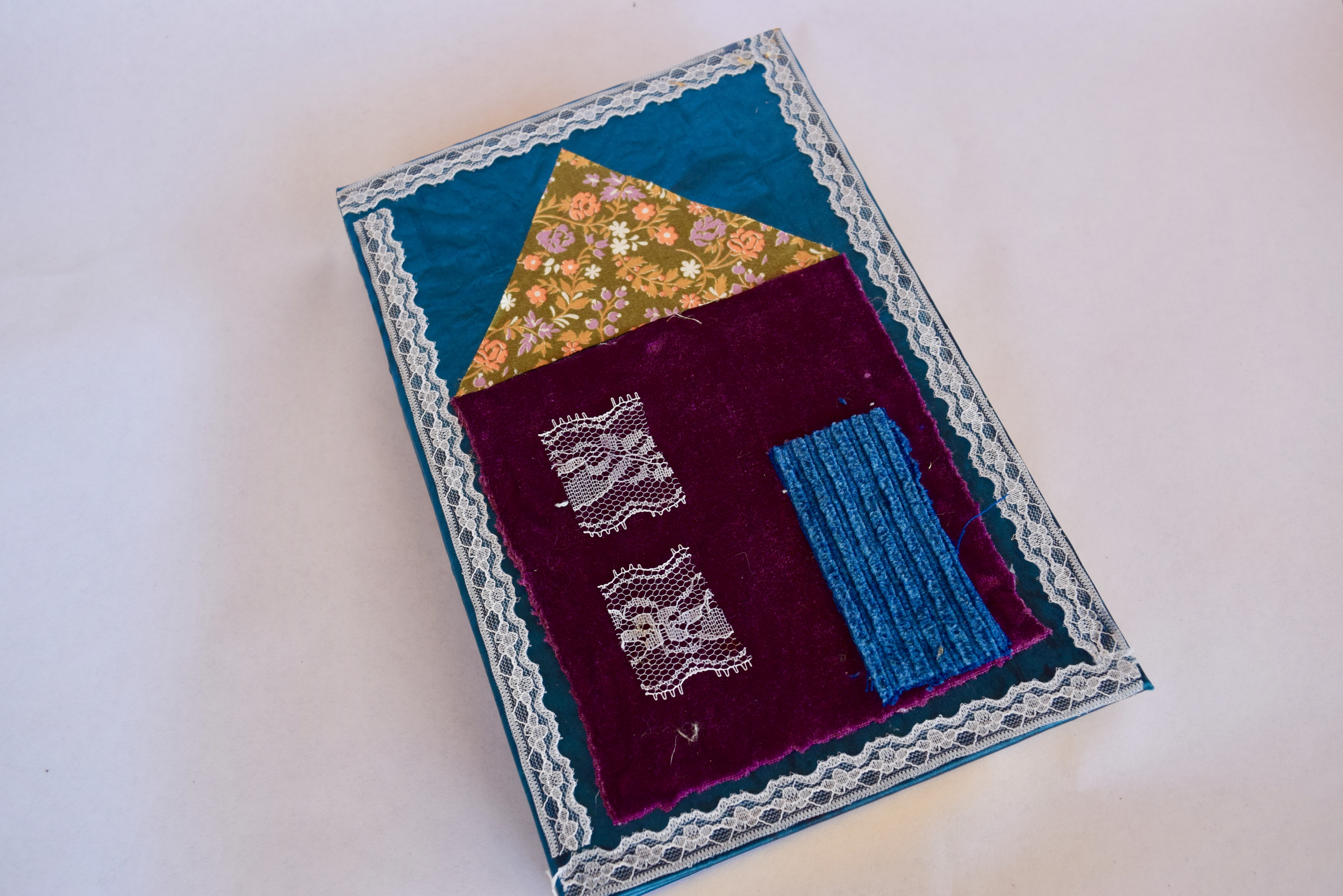 Home?

fabric and clamshell box interactive book, 8x5 in, 2020

Home? Was created admist the March 2020 "stay at home order" in the US. It signifies how a home is not the safest place for certain individuals. The embroidered book represents the unstability of a home that is grown from abuse, and the clamshell box is an attempt to hold this in place securely while having no where else to turn to.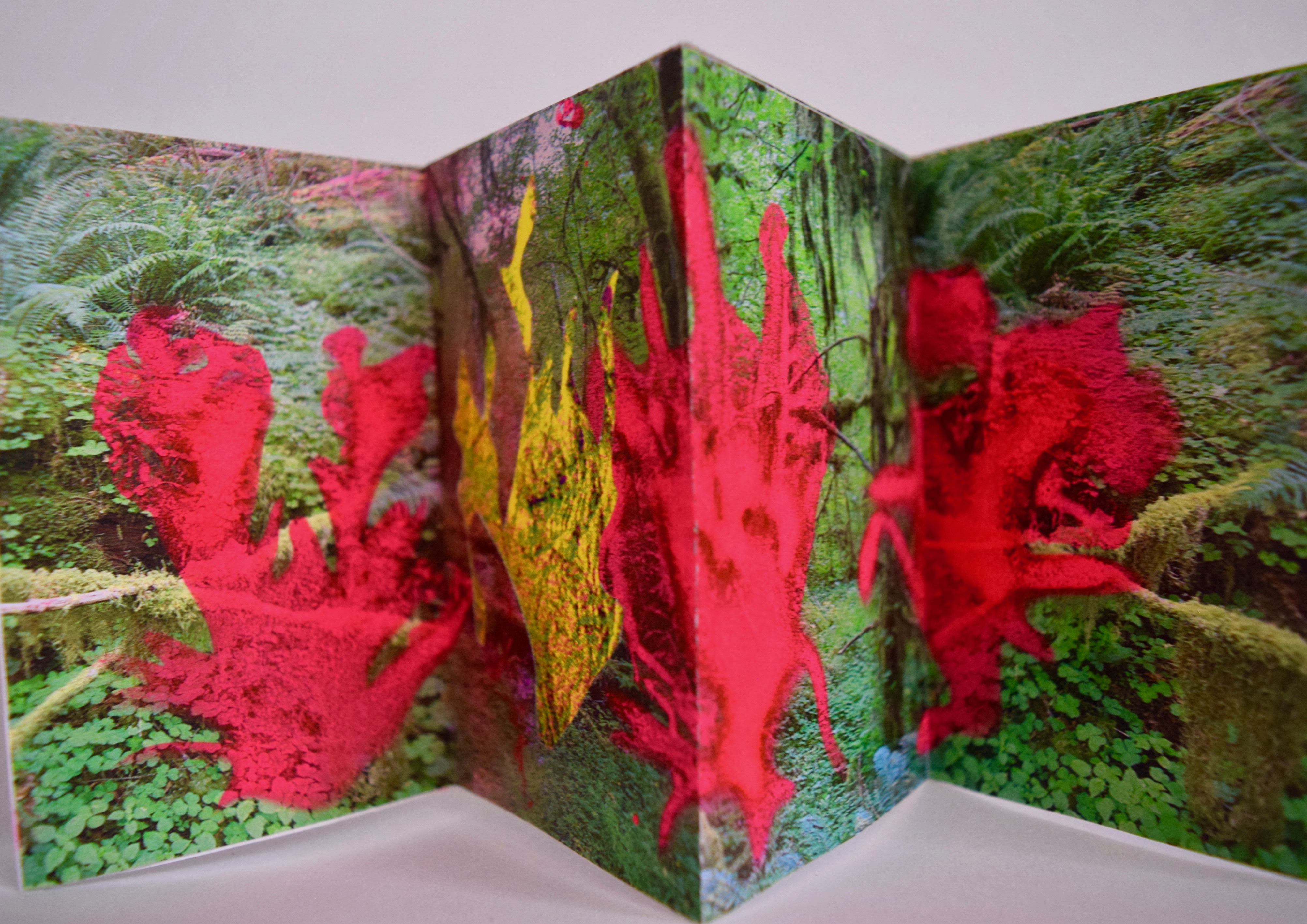 The Bog

fabric, paper, print and spray paint 5x3 in 2020
The Bog is a 5 series artist book about the relationship between the prehistoric and the futuristic. The images in the book were taken from the Ho Rainforest in Washington, a forest filled with plants and living matter that has existed for thousands of years before humans ever appeared.
Layered on top is the images of a new plant, a futuristic take on a world we might eventually live in due to the use of industrial manufacturing and chemicals. The new flower is a florescent pink morph of what once existed, a new normal within
our natural ecosystem.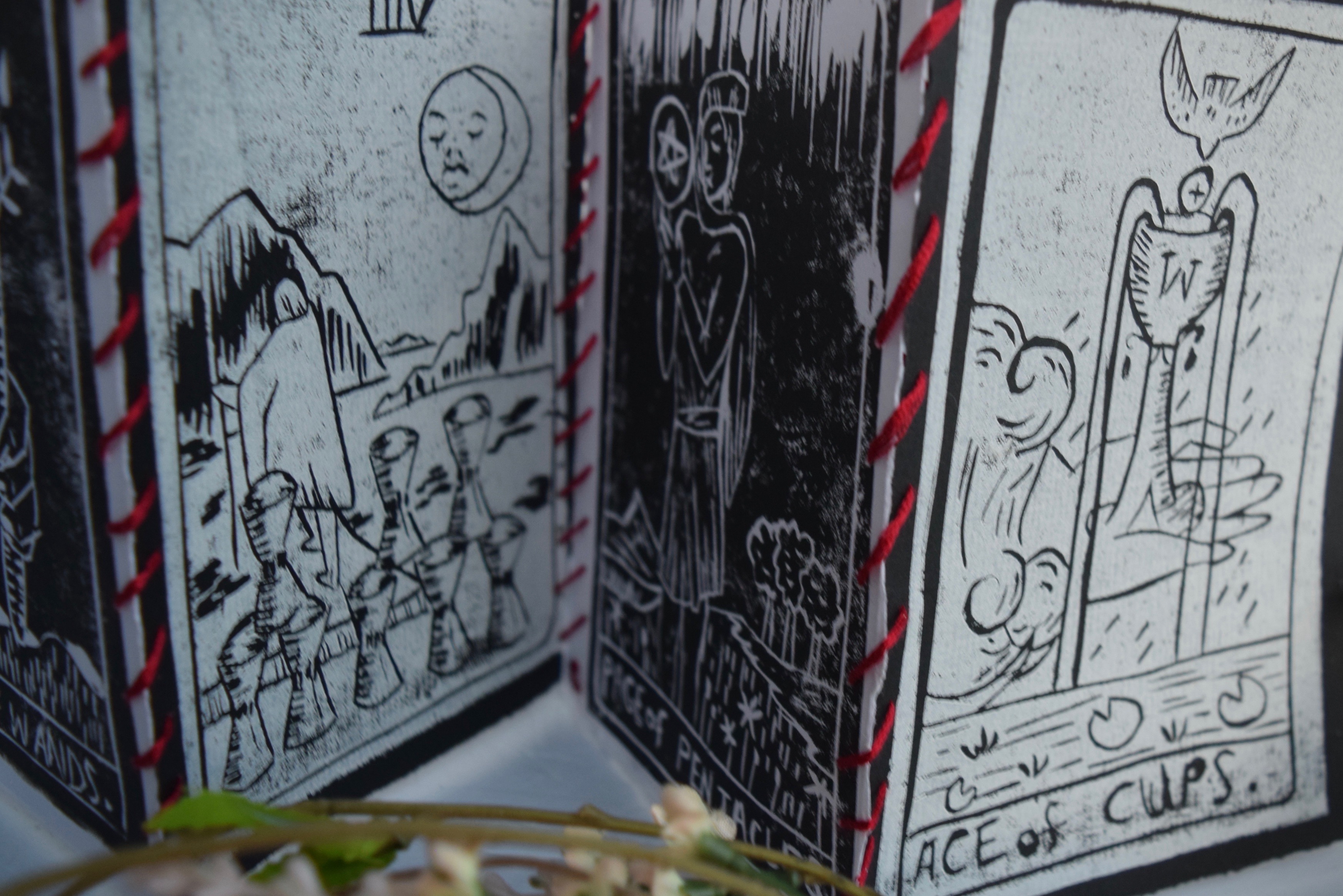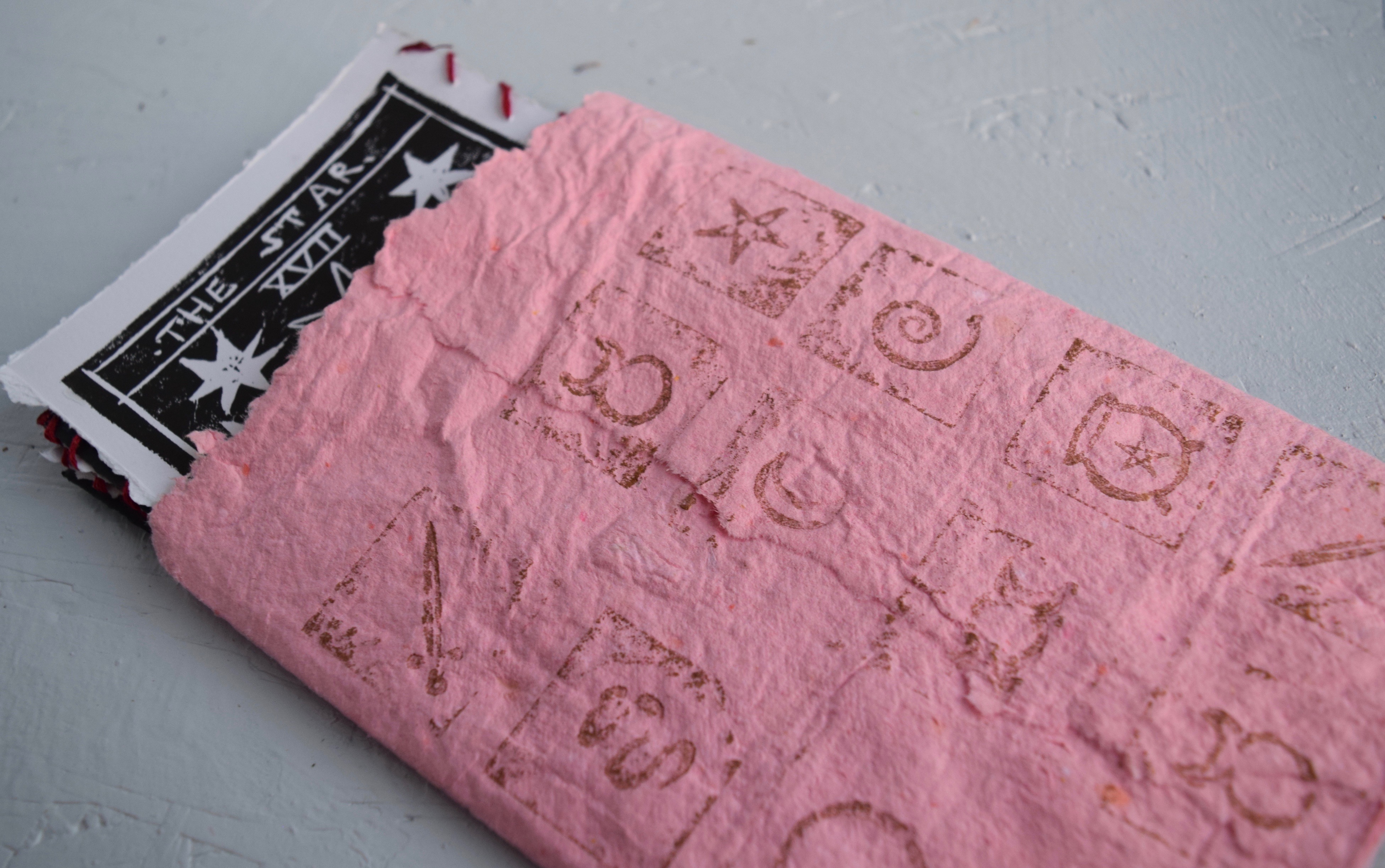 Tarot
block printing on paper, handmade paper cover and thread stitiching, 12x4in, 2020

Tarot cards were brought up in the early 1900's, symbolizing different actions for different feelings and questions. I turned 6 of these cards into a print block to "stamp" in the meaning each indivdual card has on my life. Some people consider them free therepy and a way to visualise our circumstances.


back to portfolio

WEBSITE BY HAYLEY BARKER 2021, all images (including buttons) copyright of Hayley Barker. template by CARGO COLLECTIVE, INC. LOS ANGELES, CALIF. 90039—3414